Ugreen is a device accessory manufacturer with many USB Type-C accessories such as cables, hubs, and chargers. Ugreen's Nexode 140W pushes an incredible 140W on a single USB Type-C port.
Ugreen's Nexode 140W and Nexode Mini 45W chargers are next-generation chargers. That's a pretty vague statement, especially for chargers, which are arguably the most boring of accessories. The big next-generation feature that these chargers share is the use of an up-and-coming semiconductor called gallium nitride, or GaN. The other next-generation aspect is the implementation of the USB PD 3.1 specification, which increases the USB Type-C power delivery up to 240W over the former 100W limit, enabling the Nexode 140W to provide 140W on a single port.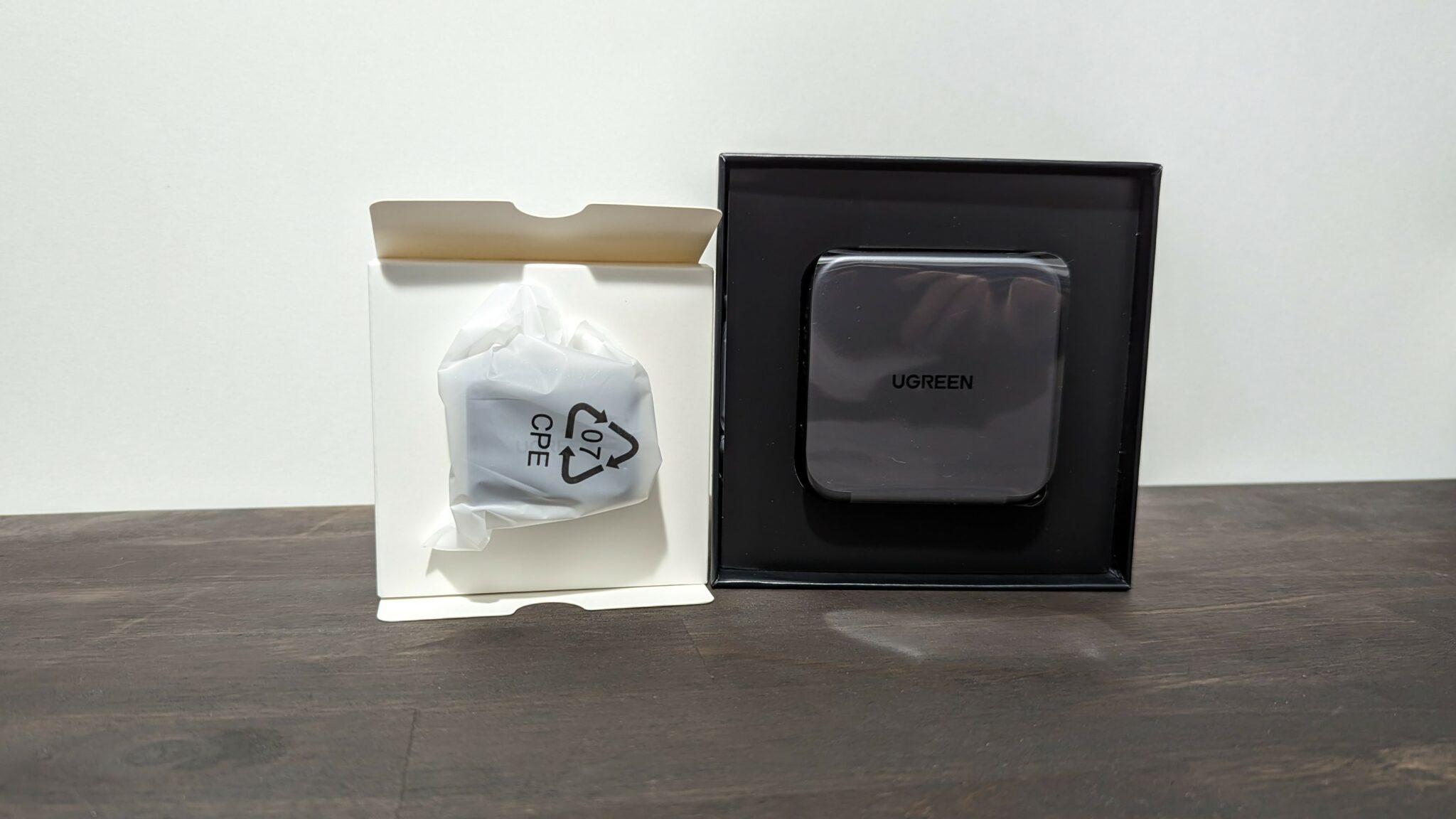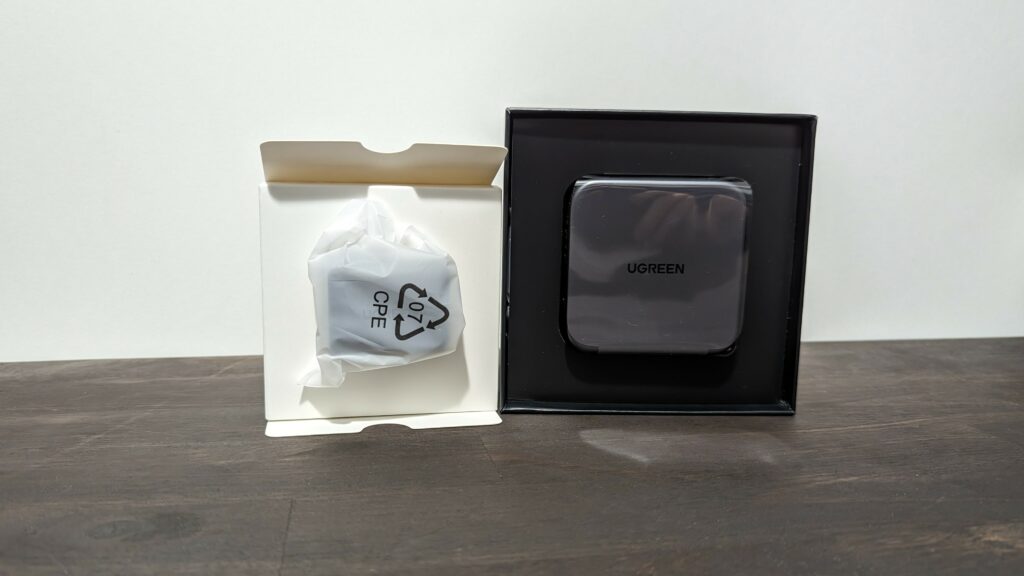 What is GaN?
Ugreen's Nexode chargers use a semiconductor other than the typical silicon that's used for CPUs, microcontrollers, and even power electronics. This semiconductor has been around for a while now and has already revolutionized computing more than once. Gallium nitride, or GaN, is a semiconductor with characteristics that make it a better option than silicon in certain areas. Power electronics are one of the areas in which GaN semiconductors excel.
Gallium nitride has been an integral part of the electroluminescent generation of blue light since 1972. It wasn't until 1993 that high-efficiency, high-brightness blue LEDs were created, for which work the 2014 Nobel Prize in Physics was awarded to Hiroshi Amano and Isamu Akasaki. No one would blame you for not immediately understanding the importance of this work. Even for the very tech-savvy, it's not at all obvious.
The blue LED is what enabled the creation of blue lasers. Blue lasers were required to make high-density optical storage, namely Bluray. Going beyond that, the ability to control the creation of blue light was also an important piece in the fibre-optic networking puzzle. Blue and ultraviolet light are at the high end of the light spectrum. Their higher frequencies, when used as carriers, allow for significantly higher data transmission rates.
In addition to light generation, optical data storage media, and fibre optic networking, gallium nitride has seen significant use in low-power, high-throughput wireless data transmission 5G cellular radio systems. Gallium nitride's power characteristics don't only apply when used for power-hungry devices. They even apply at the scale of cellular connectivity radio amplifiers. The high efficiency of the GaN semiconductor enables a more efficient modem at smaller sizes.
Gallium nitride has a lower resistance than the silicon semiconductor used in many power electronics like phone and laptop chargers or ATX power supplies. It also has a faster switching time than power electronics-grade silicon, which leads to higher efficiency when used in switch mode power supplies, which is what basically all digital devices use. This increase in efficiency on two fronts also means that it generates less heat. When you add that all up, you get a smaller device that can deliver a larger amount of power while being more efficient. That's what makes these chargers "next-generation."
Ugreen Nexode Chargers
Ugreen sent the Nexode 140W and Nexode Mini 45W chargers. While I'm sure that these two models are representative of the entire Nexode line, I should mention that I have only spent time with these two.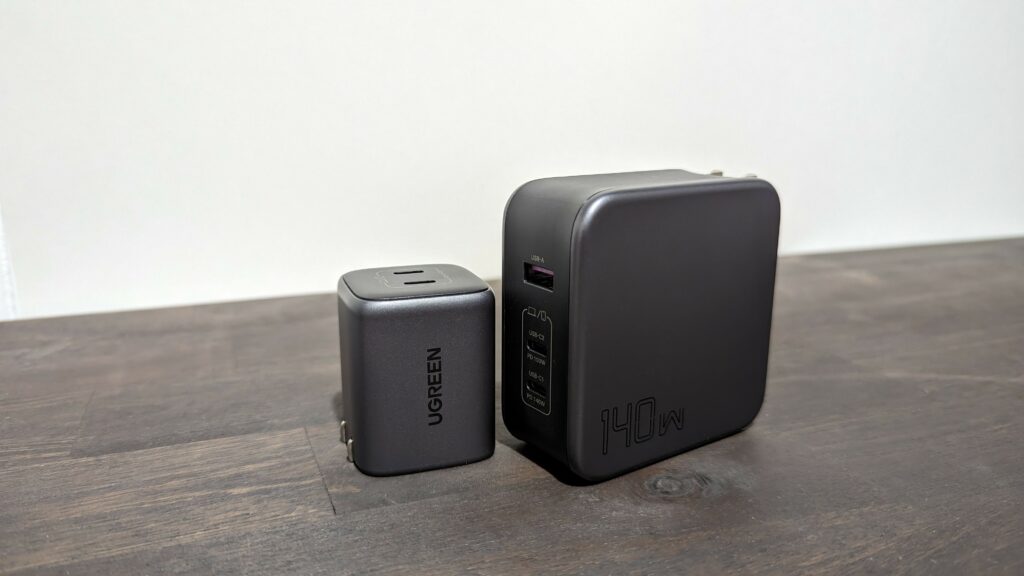 Ugreen opted for efficient and effective packaging, consisting primarily of cardboard for both models, though, the 140W model was considerably seeker with the black packaging. The packaging was easy to open, and the devices were easy to remove without any frivolous materials or unnecessary padding.
The Nexode devices are very well constructed, which is something I wasn't expecting to this degree. The plastics are moulded with precision. The glare from the lighting behind the camera betrays it, but it's actually difficult to discern any gaps between the materials, at least on the devices that I received. Even on the Mini 45W, the seams between the materials are difficult to see beyond the intended contours.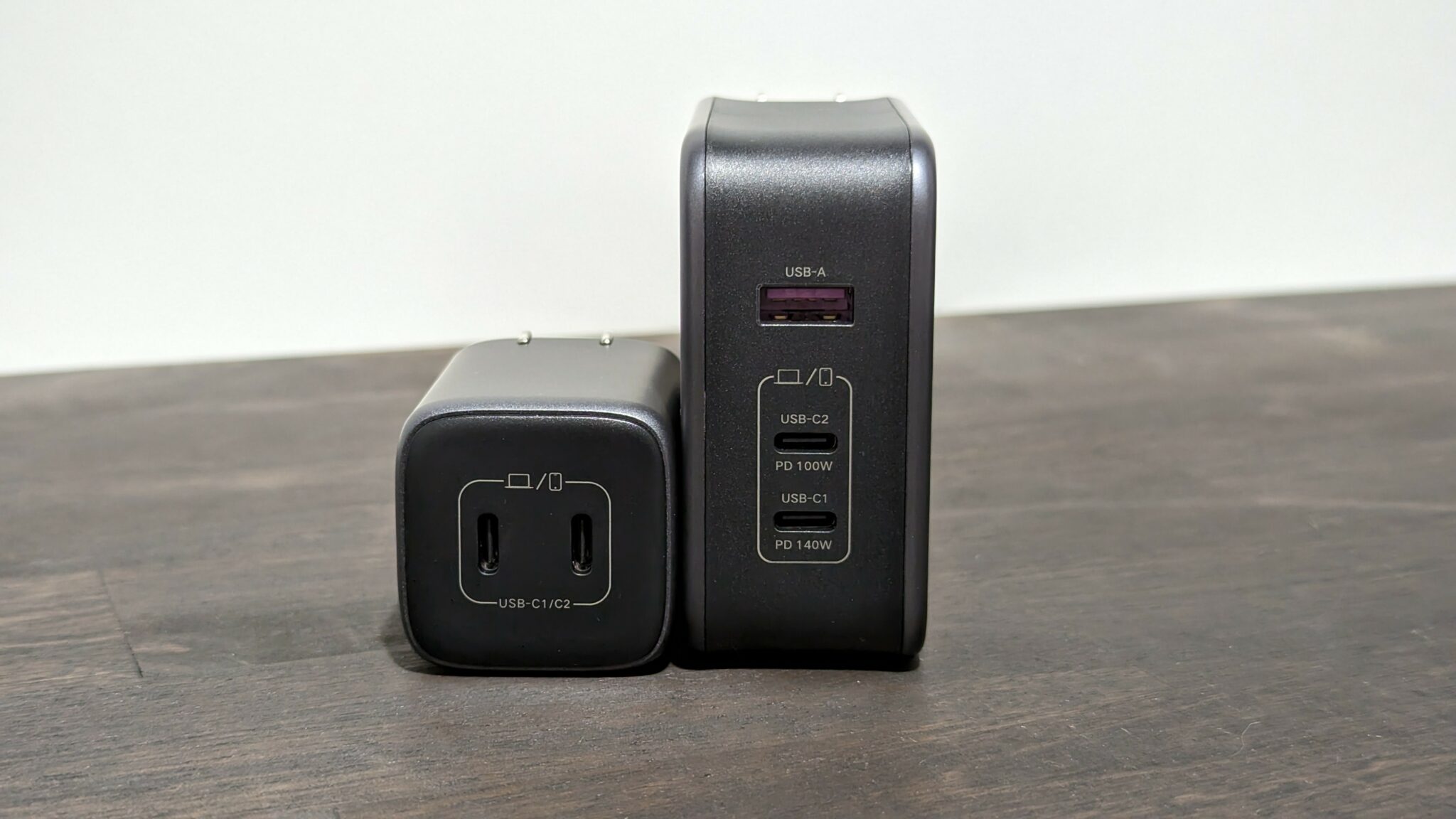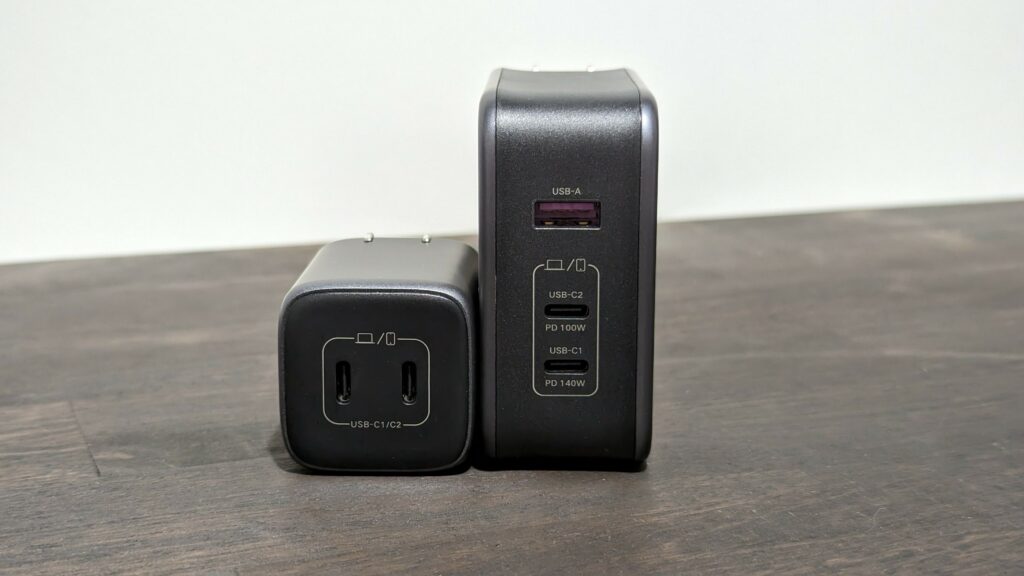 Both devices had a surprising amount of weight to them. At 98g, the Mini 45W weighs about four or five times as much as a similarly sized adapter I have. It's also a fraction of the size, and weight, of typical 45W laptop adapters I've seen. The 140W model is also very hefty for its size, weighing a solid 300g. But considering that it can replace gaming laptop power adapters, it's incredibly small, at only The 140W model is 7.6cm x 7.6cm x 3.5cm for all of the power it provides. And that's the immediate benefit to GaN-based chargers right now.
The Nexode 140W really delivers more power than most devices need. That's why it has a USB Type-A as well as two USB Type-C ports. It can split the power among those ports. This means that the Nexode 140W can stand in for three chargers while still delivering more than enough power for a wide variety of device combinations. Included with the Nexode 140W is a USB Type-C cable rated for up to 240W, as per the USB PD 3.1 Extended Power Range specification.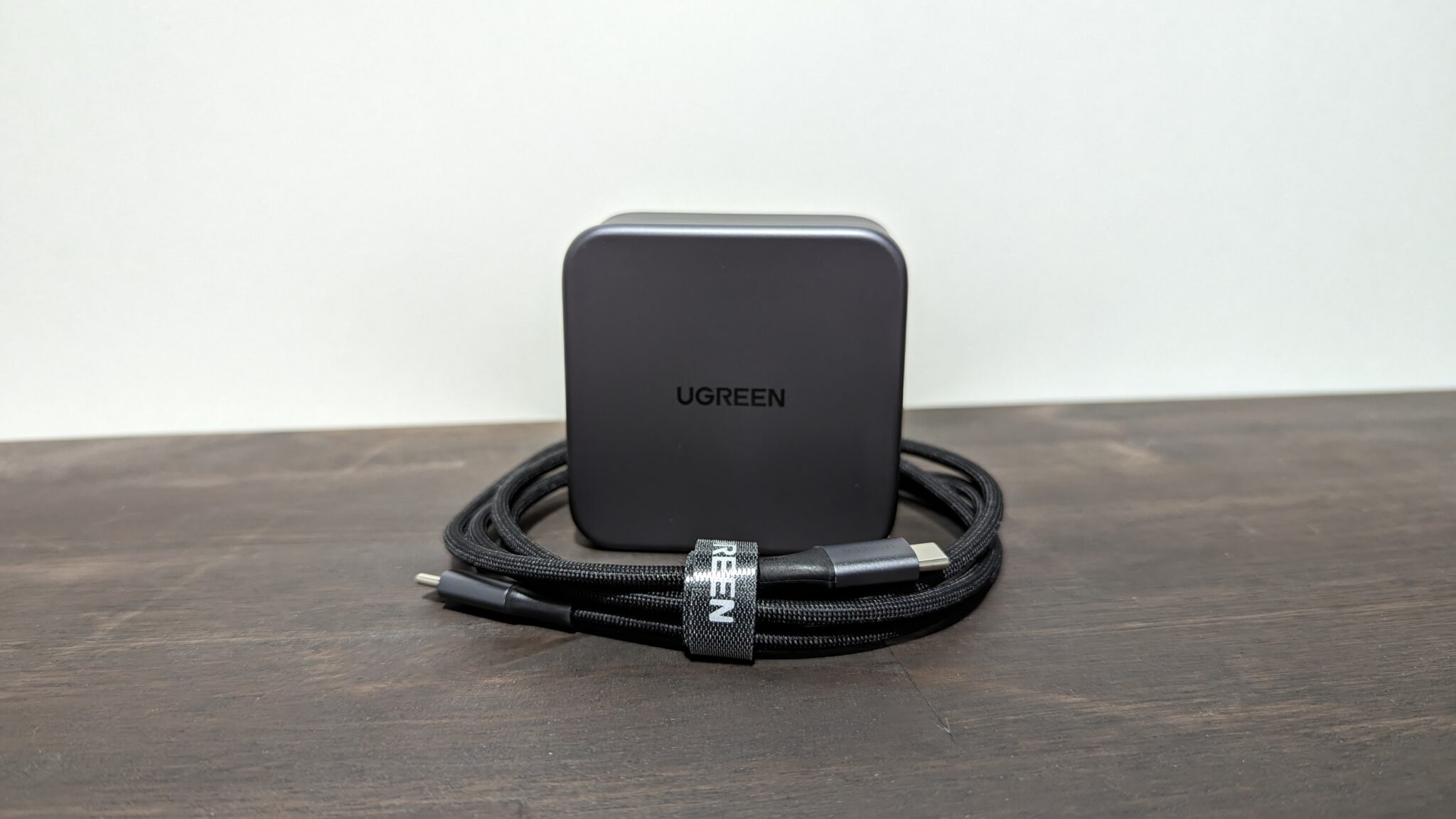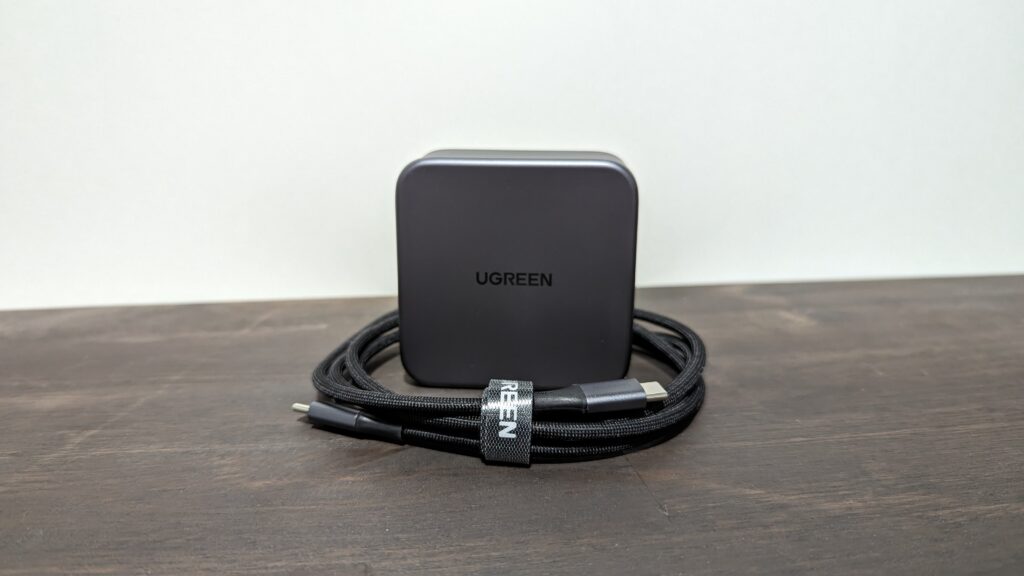 Similarly, the Mini 45W, which is 4cm x 4cm x 4.9cm, has two USB Type-C ports on it, though there are no USB Type-A ports. In addition to being able to provide 45W to a device, it can simultaneously deliver up to 25W on one port and 20W on the other. That's enough to charge a phone and tablet, or a productivity laptop. The Mini 45W does not come with a cable like the Nexode 140W, however, given that the Mini 45W doesn't support the USB Extended Power Ranger defined in the USB PD 3.1 specification, there isn't a need for any special cables beyond what the manufacturer of your device's supply and/or recommend.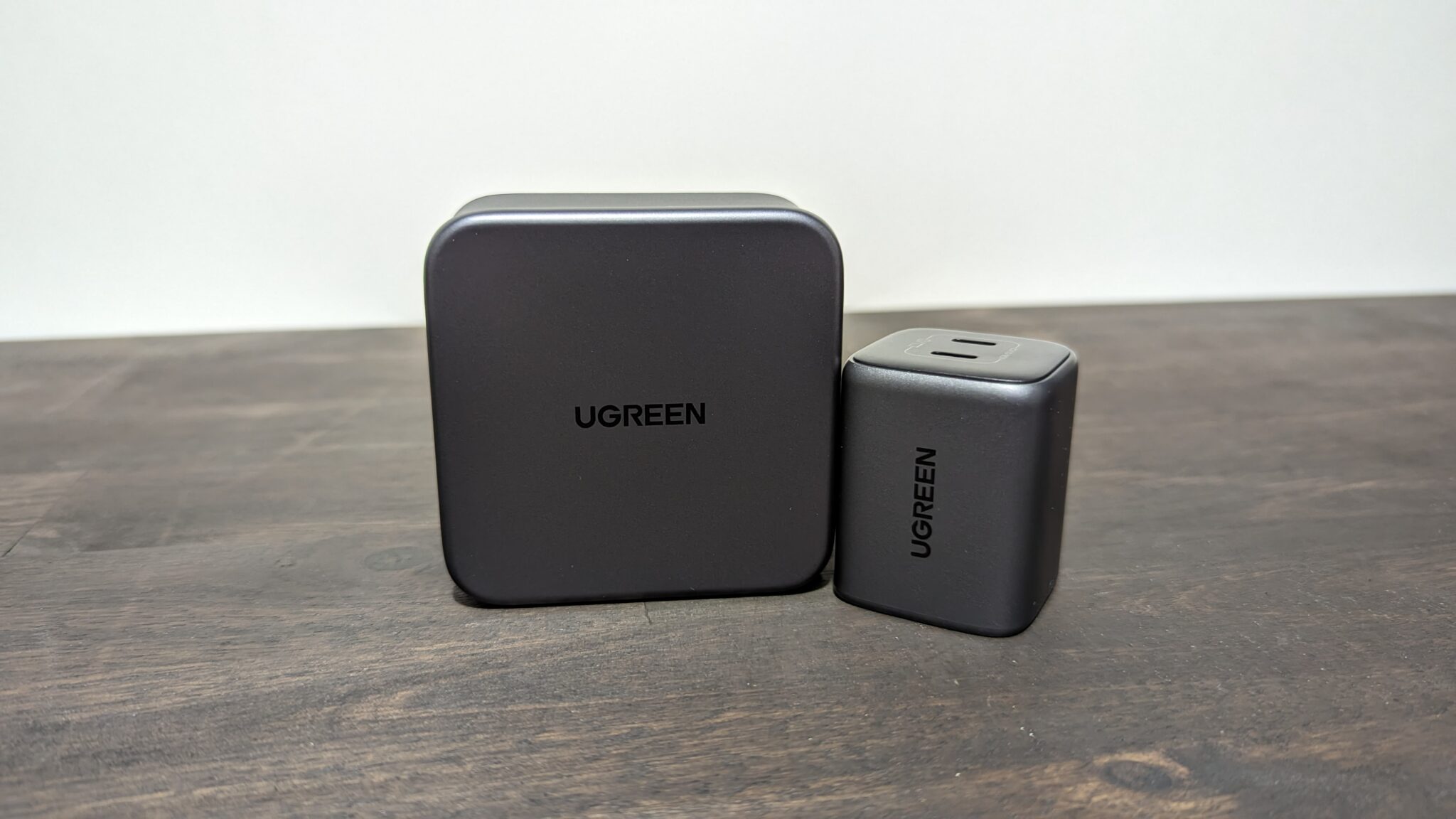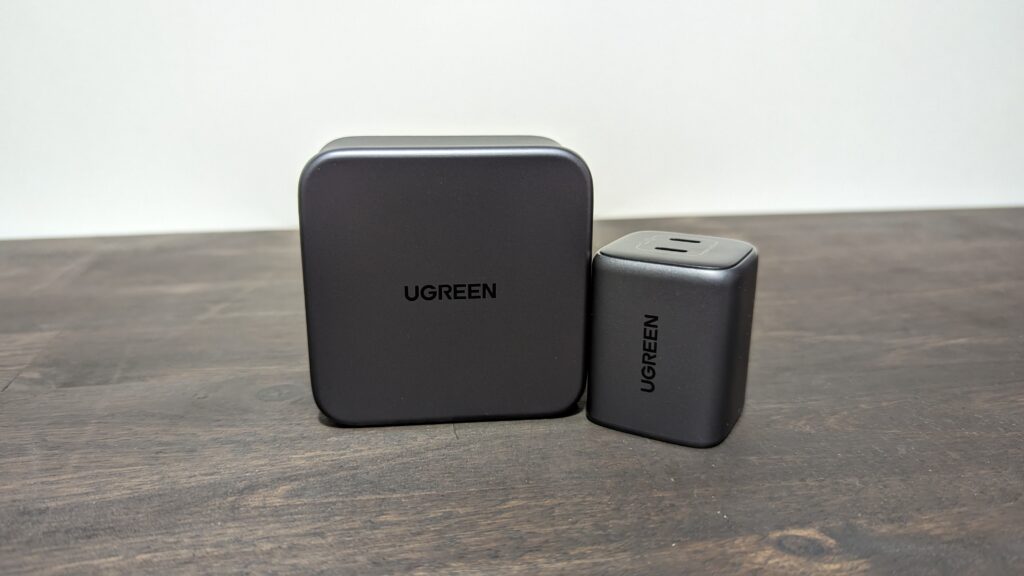 It's a bit difficult to review chargers, given that they're so singular in their purpose. This review ended up being less about the performance and more about the size and quality. But overall, I'm very much impressed with the build quality of the Nexode chargers. They easily exceed the quality and attention to detail of even the first-party chargers I have about my house. They're absolutely a worthwhile piece of equipment for anyone that travels a lot. Personally, I'll be keeping my eye on GaN technology developments and Ugreen's upcoming products because I think that the Nexode chargers are pretty slick.