Android and Google apps feel incomplete without each other now. Most Android devices you'll see will have Google apps and services installed, except for a tiny percentage of the users. If you've been using custom ROMs on your Android device, you might know that most developers do not ship Google apps with their builds due to various reasons like build size, bloat, stability, etc.
Hence, users are forced to use community-built Google app packages, or "GApps." Likewise, OpenGApps is a renowned GApps provider. OpenGApps released its first Google app package builds for Android 11 today, and you can flash them on your Android 11 custom ROMs.
However, only "nano" and "pico" variants (smaller in size, core Google apps) of GApps are available right now. The packages are available for most supported Android architectures (ARM, ARM64, x86, x86_64). Although, we expect to see other variants containing more Google apps in the near future.
"I can just download the rest from Play Store, then?" Yes, you can. But, the other variants offer more apps that are installed as system apps on your phone. In the end, it all comes down to personal preference.
How To Download OpenGApps For Android 11?
The OpenGApps website has a simple interface, and you can just visit the website to download the package of your choice. Let us see how:
1. Firstly, visit the OpenGApps website.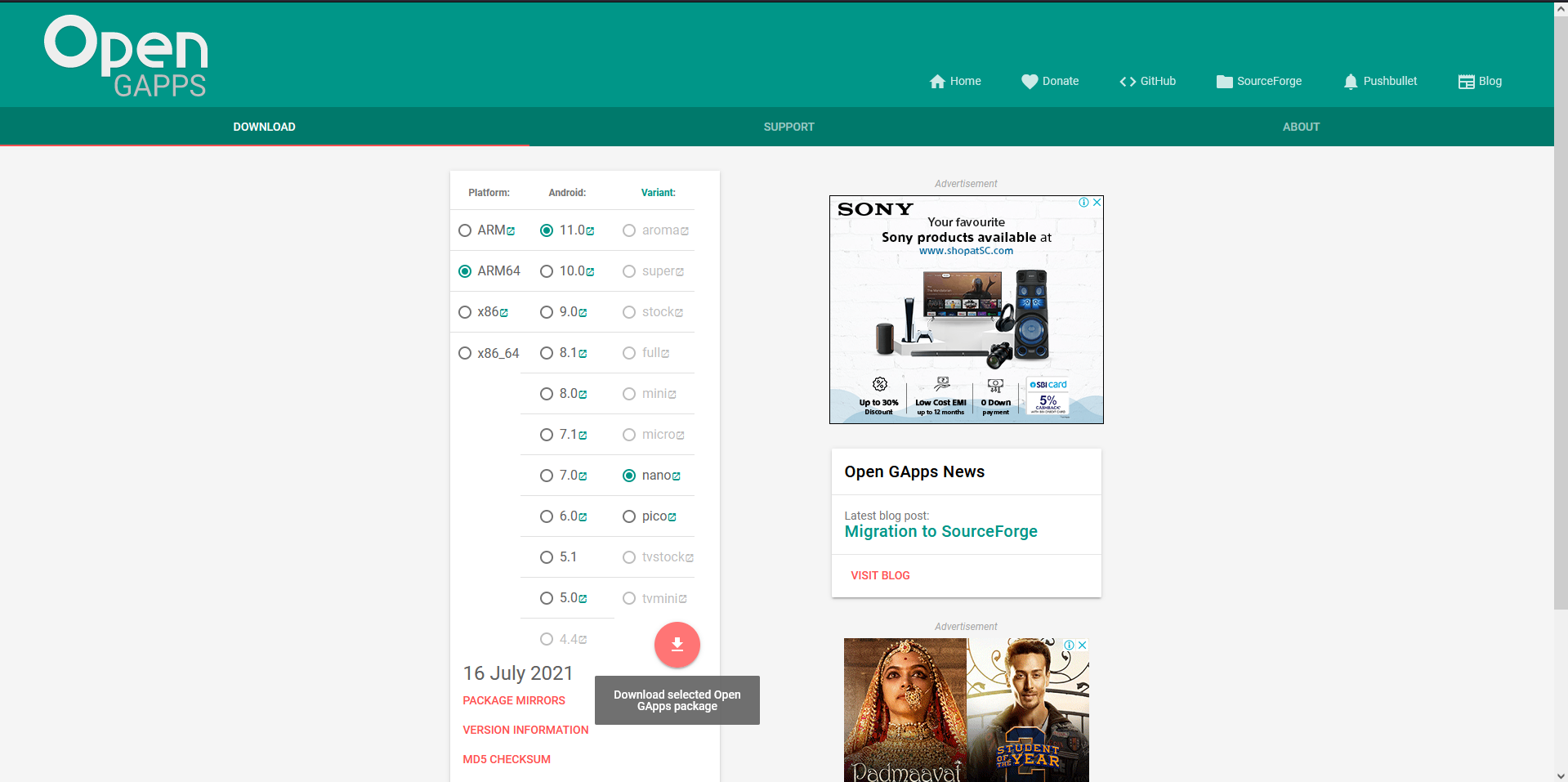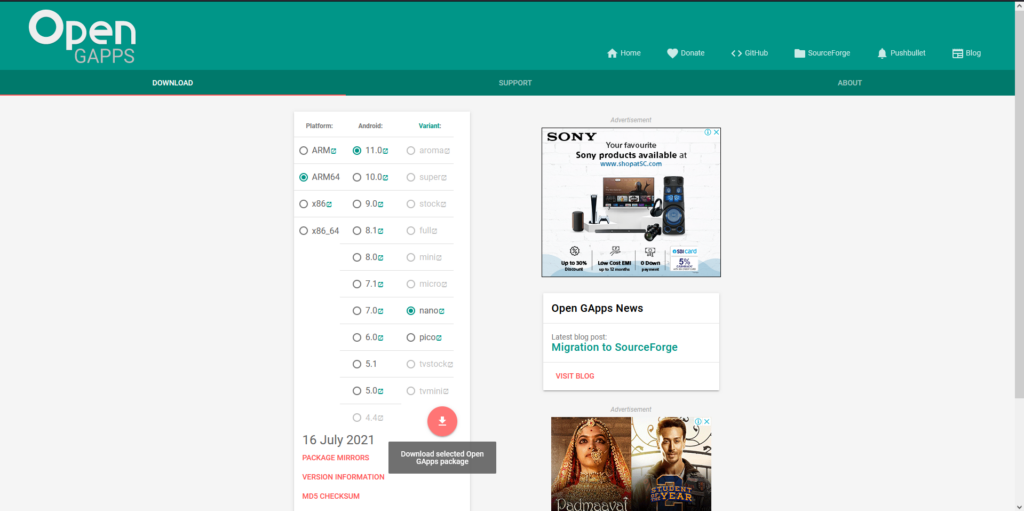 2. Select your phone's architecture.
3. Then, click on 11.0 under the Android tab.
4. Choose between 'nano' and 'pico' variants. You can hover over each variant to know more about it.
5. Finally, click on the red download button.
The download will now begin and you can flash the Google apps package via your phone's custom recovery.
OpenGApps has been the go-to choice for many custom ROM users, including me, for a while now. As more variants of the Android 11 packages release, more people will start using them.
Do you use OpenGApps, or do you prefer its alternatives? Let us know in the comments below.