Many users may have been running the Windows 11 Preview but it doesn't mean Microsoft has abandoned its old ship. It has started pushing Build 19044.1147 (KB5004296) for Windows 10 21H2 feature update which will release later this year.
The company previously confirmed it will pull the plug on Windows 10 in October 2025. Until then, it will continue to support the 1.3 billion monthly active devices, many of which may not be eligible for Windows 11 given the demanding hardware requirements.
What's inside Windows 10 21H2?
With the arrival of Windows 11, it's now obvious that new features would be scarce on Windows 10. According to Microsoft, 21H2 will mostly focus on fixes, performance improvements, and few features such as:
Better WiFi security with the addition of WPA3 H2E standards support
WSL and EFLOW (Azure IoT Edge for Linux on Windows) will get GPU compute support for intensive ML workloads
Windows Hello for Business supports simplified passwordless deployment models for achieving a deploy-to-run state within a few minutes
Easy passwordless deployment models for Windows Hello For Business for quicker deploy-to-run state
However, you won't be able to see these new features in the current build and they'd eventually appear in future builds, the company said.
Microsoft has planned to release Windows 10 21H2 sometime in the second half of 2021. However, when we consider the past release trend it would most likely arrive in October, possibly, coinciding with the release of Windows 11.
The 21H2 update will arrive with 18 months of support for Home and Pro edition users, and there will be 30 months of support for Enterprise and Education editions.
There is some confusion in the name
21H2 was the codename previously attributed to Windows 10, and the trend still follows. However, Microsoft has made things a bit confusing by bringing Windows 11 into the picture. You'll find that the new Windows 11 preview builds are also labeled as 21H2 on the About Us page and other screens across the OS.
Microsoft only knows what it's trying to achieve by calling two different OS versions with the same name.
How To Get the 21H2 update on your device?
The 21H2 update is now available for Windows Insiders. If you are one of them, you need to be on the Release Preview channel to get the latest preview build for Windows 10.
You can subscribe to the Insider program in Settings > Update & Security > Windows Insider. Pick Release Preview during the process.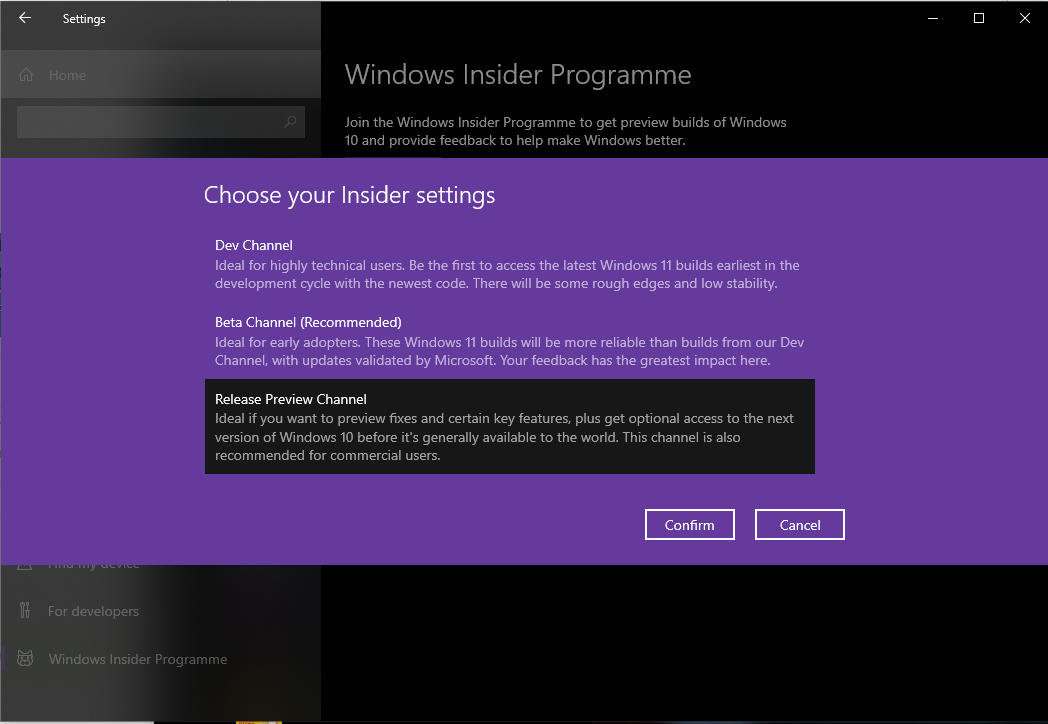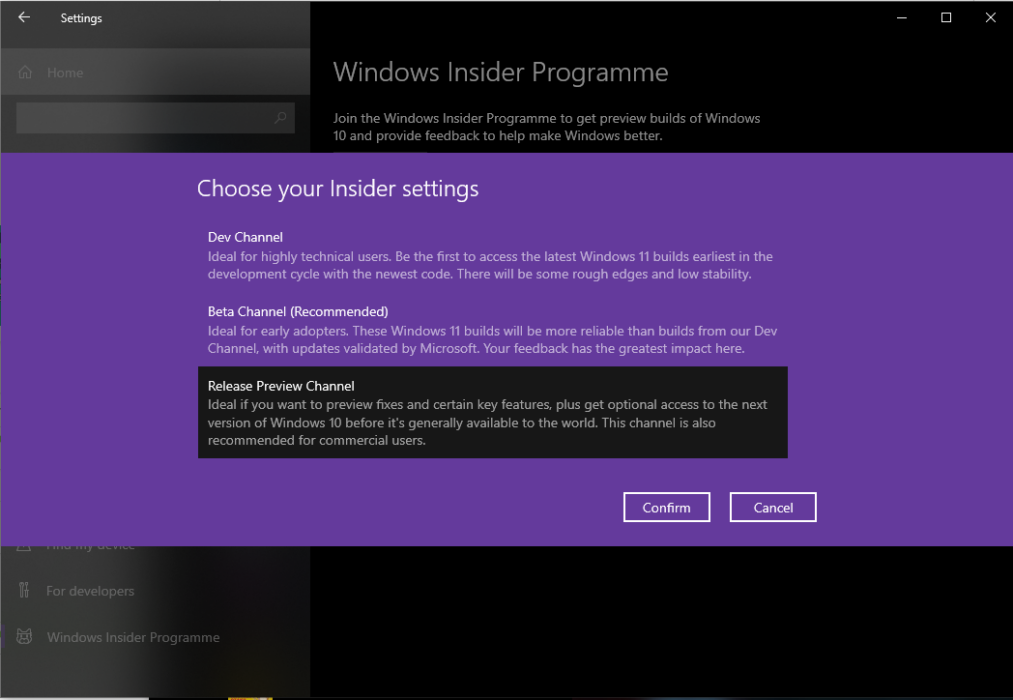 Don't forget to backup your device before installing the new insider build.
So, will you continue to use Windows 10 or upgrade to Windows 11? Drop your thoughts in the comments below.