Are you a die-hard Indian cricket team fan? We are sure you must be aware of the Indian cricket team's heroics in the 1983 World Cup. It was the first time that an Indian side had won the most glorious trophy. The story behind the journey of the underdogs in the tournament is quite inspiring.
After months of delays, the newest flick will be released on December 24, 2021. However, as of now, the film will only be released on the big screen. Considering it is being released just a day before Christmas, book your tickets right now.
But now you might wonder, will the movie be released online? If yes, then where do I watch it online? Stay tuned until the end of the article to find out. So without any further delays, let's begin.
Will '83' Stream On Amazon Prime Video?
Despite being one of the biggest streaming platforms in the world, you will not find the new Ranveer Singh movie on the OTT platform. Meanwhile, you can try streaming Satyameva Jayate 2 on Prime Video. It will also release on December 24, 2021.
Will '83' Stream On Netflix And Disney+ Hotstar?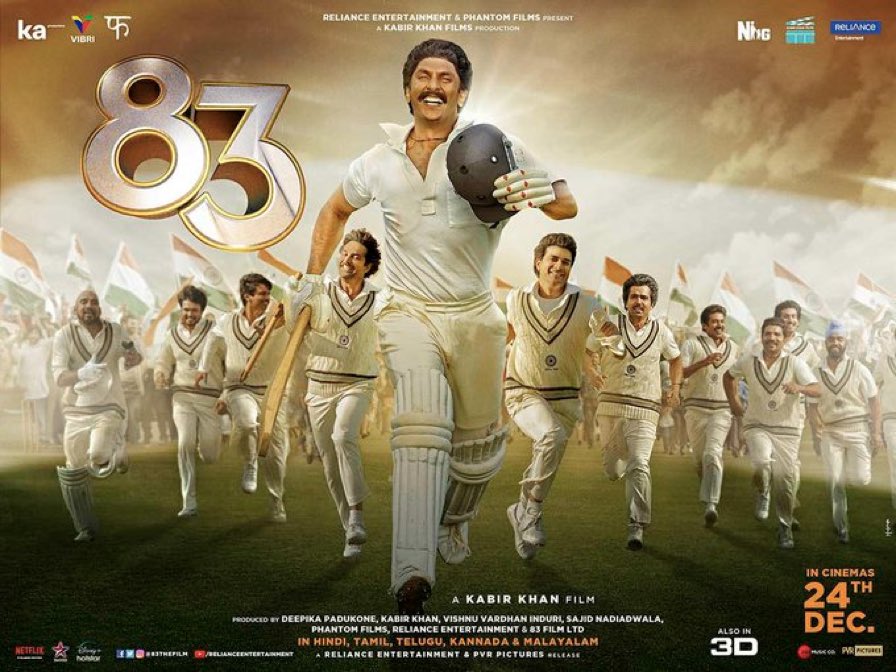 Last month, it was confirmed that the movie's streaming rights had been bagged by Netflix and Hotstar India. However, there is no word on the film's exact release date on the aforementioned platforms. Judging from past trends, you can expect it to arrive on OTT platforms 30-45 days post its theater release date.
'83' Plot: What Will Happen In The Movie?
The film's plot is no secret as it will focus on the heroes of the Indian cricket team during the 1983 World Cup. Led by none other than the legendary Kapil Dev, it is a story of how Team India shocked the entire world.
That's pretty much about the 2021 sports movie. Are you planning to watch the film on the big screen? Or will you wait for it to come to OTT platforms? Let us know your views in the comments section below.