Tesla has just updated its website with the refreshed 2021 version of the Model 3. The update brings more range and additional features to the 2021 Tesla Model 3. It was a much-anticipated update Tesla fans were waiting for as the electric car was long due for it.
In the past few months, Tesla has frequently updated its electric cars, especially Model S. Meanwhile, Tesla Model 3, one of the best selling electric cars, was being sold with the same specs for quite some time now. However, it seems Tesla made it worth waiting for the latest variant of Tesla Model 3.
Without any further ado, let's explore what's new in the 2021 Tesla Model 3.
2021 Tesla Model 3 Specs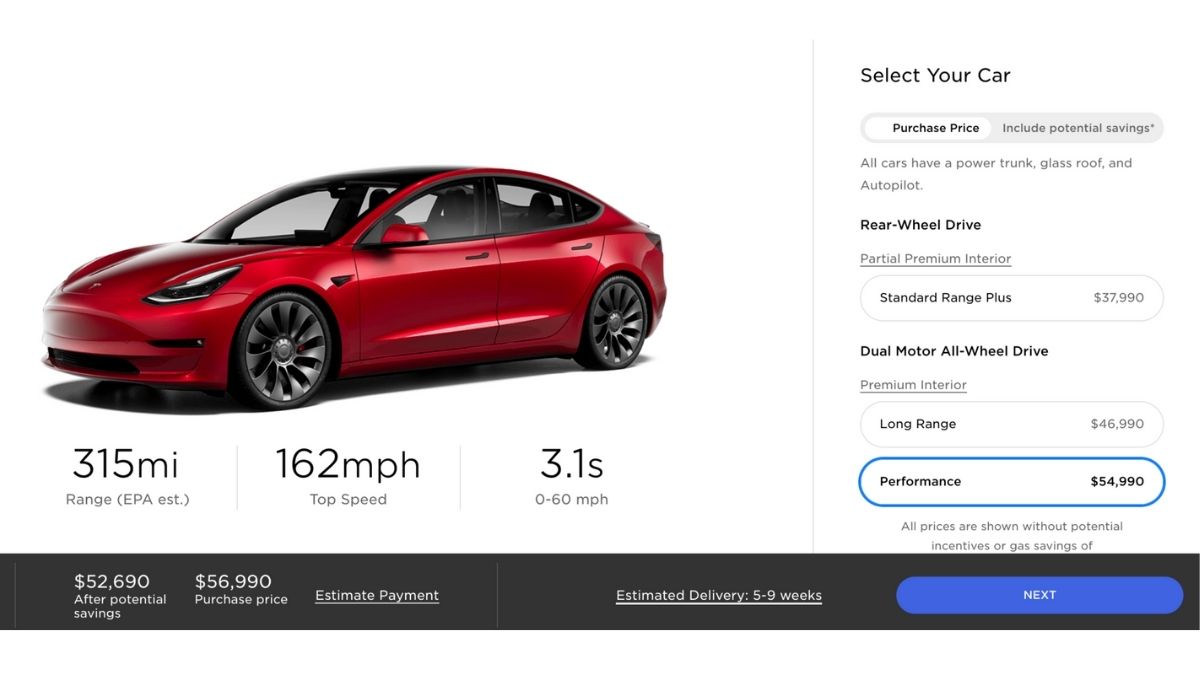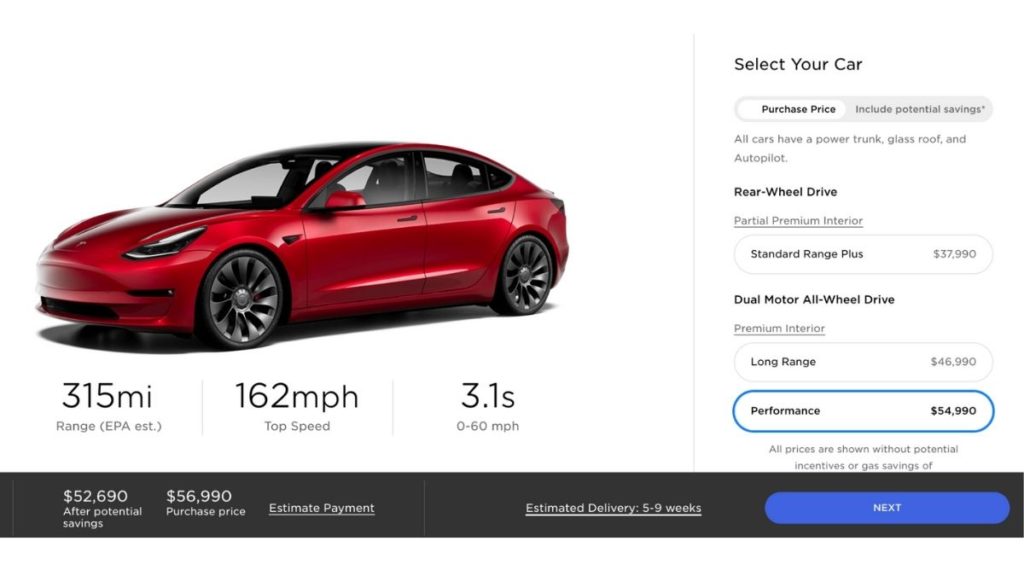 Improved Electric Range
Tesla Model 3 Long Range: This variant of the Model 3 now has a range of 353 miles, which was 323 miles earlier.
Tesla Model 3 Standard Range Plus: It got a 13-mile range boost and now reaches 236 miles.
Tesla Model 3 Performance: upgraded range from 299 miles to 315 miles.
Tesla has introduced a heat pump in the new Model 3, which is partially responsible for this range boost. This heat pump is similar to what we saw in its sibling Model Y.
Also Read: Tesla Model Y Heat Pump Test In Winter.
Tesla Model 3 Is Quicker Than Ever Before
It's not just the electric range; Tesla has improved the acceleration of the Model 3 as well. The Performance variant got quicker by 0.1 seconds, and now it can sprint from 0 to 60 mph in just 3.1 seconds.
Redesigned Wheels
Tesla refreshed the outer appearance of the Model 3 by making a slight change in the rim design. The EV maker updated the 18″ and 19″ wheel design. It's also providing the option of a new 20″ Überturbine Wheels for the Performance variant.
Other Updates On The 2021 Tesla Model 3
Apart from the new alloys, you can also notice the new black finish door handles instead of chrome. The updated variant has a power lift trunk and a few other aesthetic refinements.
Tesla has made efforts to give a proper overall makeover to the Tesla Model 3. Therefore, the automaker has made few changes to the interior as well. The most significant refinements include the center console, metallic finish steering wheels, and more.
Apparently, these are few discernible upgrades that we spotted. However, we hope there would be more improvements regarding the software that we could not say much about.
Furthermore, we will bring you all the latest updates as soon as the new Model 3 hits the road.
What do you guys think about the all-new 2021 Tesla Model 3. Drop your thoughts in the comments section below.