I am sure you must have created several folders on your MacBook, but do you know how to change folder icon on Mac? The reason why I ask this is that our brains can decode visual information 60,000 times faster than text. So it's fine if you have given complex names to your folders to differentiate them from each other.
However, changing the folder icon on your Mac or even giving it a different color code can help you recognize a folder instantly. Also, don't you get bored of the standard blue colored folders? While we are at it, let's change the file icon on your Mac as well.
How to change the folder or file icon on your Mac?
Download the image that you will use as the new folder or file icon.
Double click on it to open the image in Preview.

Go to Edit > Copy or press the keyboard shortcut Command-C to copy the image.

Go to Finder and select the folder or file whose icon you wish to change.
Right-Click on it and select Get Info.

Click on the icon at the top left of the Info panel.

Go to Edit > Paste or Press the keyboard shortcut Command-V to paste the image.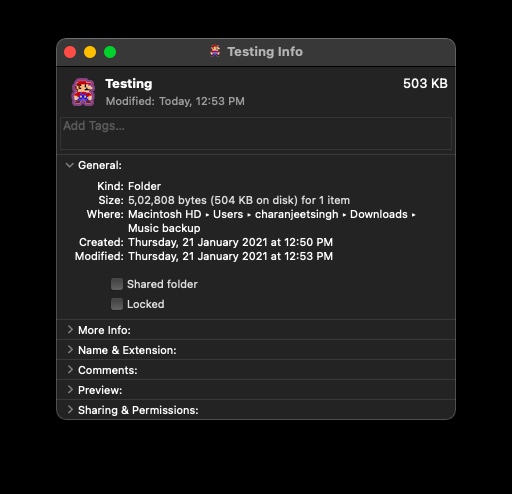 If you have downloaded an .ics icon, you can simply drag and drop it on the folder or file icon in the Info panel.
Unfortunately, macOS doesn't allow users to change icons of multiple files and folders simultaneously. But if you're planning to do that, the easiest way would be to open multiple Info panels at once and start pasting the new icon image on top of the icons of every file or folder.
How to change the folder icon color in Mac?
If you wish to change the folder icon color in Mac: Simply download the macOS default folder icon png image > Open it in Preview > Click to tools and then click on Adjust color > Save the image and follow the same How to change folder icon in Mac steps.
By downloading the macOS default folder icon png image, you can also revert the changes made to the folder icons in macOS.
Which image format to choose for mac folder icon?
The image can be of anything; it can be a photo of you as well. As for the image format, we would recommend downloading a PNG image. A JPEG image would also work, but having a PNG image means you can have a transparent background around the object in the image. However, the best one to use here would be an ICNS (Apple Icon Image format) image which is macOS's own icon format.
---
That's how one can change the icon of a file or folder in Mac. You can also use the same method to change the app icon on your Mac. Simply navigate to the Applications folder in the Finder and follow the above-mentioned steps.