Microsoft's newest Windows 10 update is officially named Windows 10 version 2004 (20H1). Also known as May 2020 Update, technically, we should call it 'version 2003,' but Microsoft didn't do so to avoid confusion with other products like Windows Server 2003.
In case you haven't switched to Windows 10 after Windows 7 EOL, then you should feel happy in knowing that Windows 10 free upgrade offer is still reportedly working for some users.
Windows 10 2004 Release Date
After more than a year of development, Microsoft started the official rollout of the Windows 10 May 2020 Update on May 28. You can read our detailed post to install it on your machine using different ways.
Anyway, if you're wondering what's new in Windows 10 2004, then we've compiled a list of all the big features that you would love to try out on your updated machine. Many of these features were a part of various 20H1 Insider builds, and as it happens, they have made it to the public release of Windows 10.
Windows 10 version 2004: Every feature you'd love
1. Windows 10 Cloud Download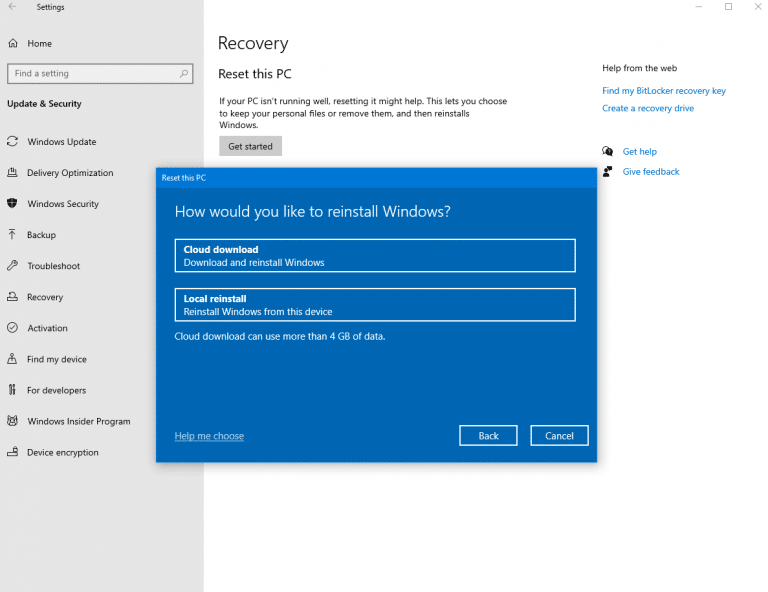 With Windows 10 2004, Microsoft is bringing a new feature that makes it easier to reset your PC. Known as Cloud Download, the feature justifies its name by downloading a fresh copy of Windows 10 from the cloud when you want to reset your machine.
This is on the likes of a similar internet recovery feature that exists for Apple computers running macOS.
Microsoft says if your internet connection is fast enough, Cloud Restore can reset your PC faster than the offline "imageless" recovery option. That's because, during the offline restore, a copy of Windows 10 is reconstructed from the existing installation. It's a time-consuming process that could take more time if the installation has corrupt files.
2. Control Windows Update download speeds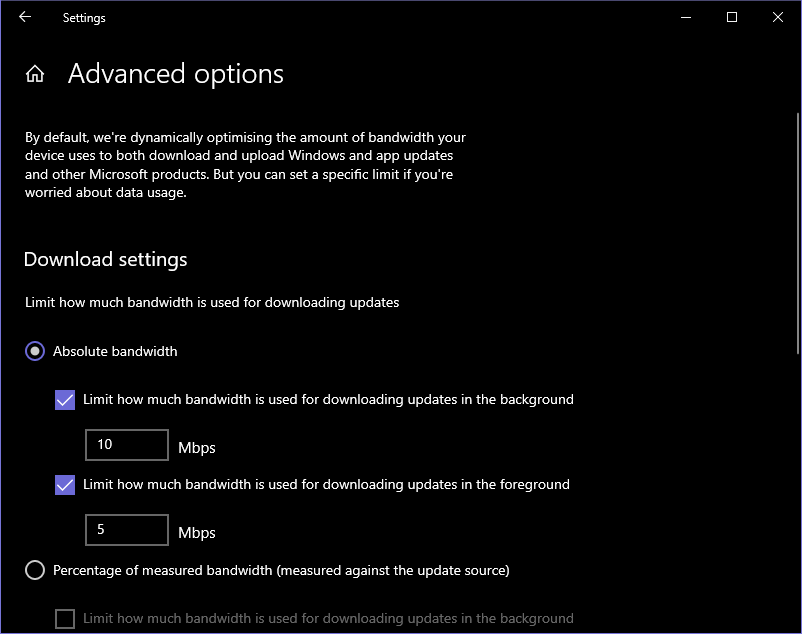 You might have heard people complaining about Windows Updates sucking all of their internet bandwidth. That's why Microsoft introduced an option to limit the download and upload speeds for the updates.
The newest Windows 10 feature update brings even more download throttling options on to the table. You can now set precisely how much bandwidth (e.g., 1Mbps, 2Mbps, etc.) should be used for Windows Update while downloading new feature updates and cumulative updates on your computer.
3. More data on the Network Status page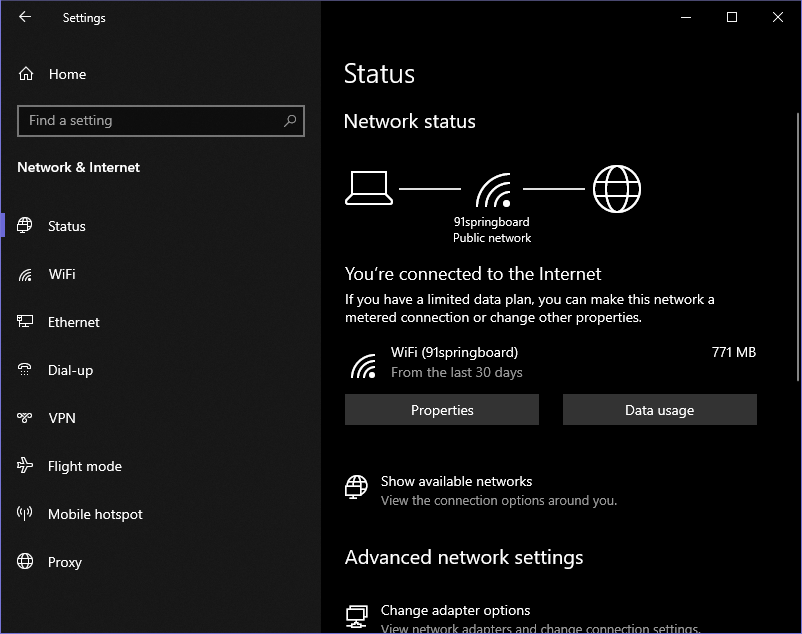 Microsoft has also updated the Network Status page in Windows 10 2004. The revamped page now shows more information, like data usage from various networks like WiFi, Cellular, etc.
From here, you can directly access the properties for a particular network or check its data usage. Earlier, this data was available on the Data Usage page, which has now been removed from the Settings app.
Also, you'll notice that the Airplane mode in Windows 10 is now called Flight mode.
4. Rename virtual desktops
Virtual Desktops have surely made our lives easier by giving us more real estate without using a bigger screen or a multi-monitor setup. With Windows 10 version 2004, you can now rename the virtual desktops as well.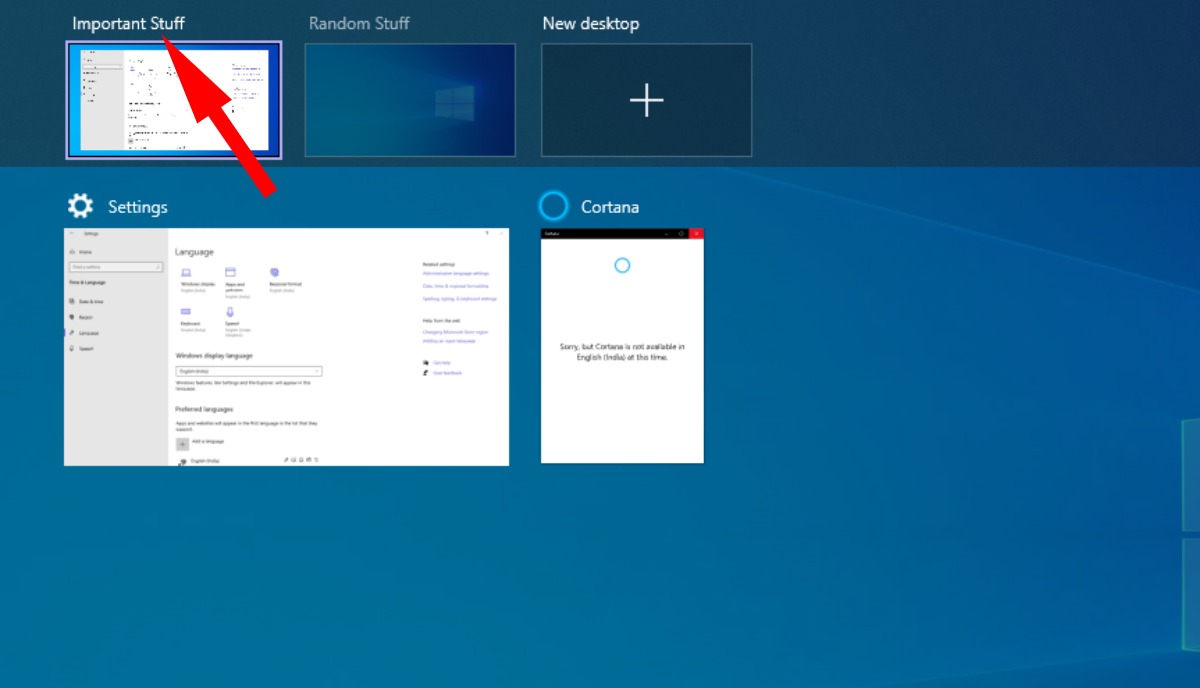 So, you can name the virtual desktops depending on the type of work you're doing on them. For example, one could have all the entertainment apps, while others could have work-related apps.
5. How hot is your GPU?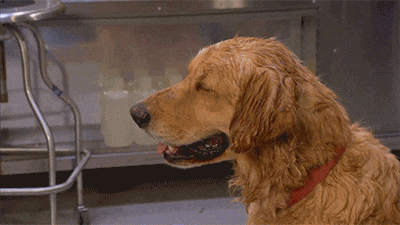 If you're looking for third-party apps to check your GPU temperature, you can now stop the search. Windows 10's latest update 20H1, shows the GPU temperature and other related data in the Task Manager itself. Just head over to the Performance tab.
However, you might notice that the real-time temperature is only visible for the discrete GPU. I'll try to find out more about this.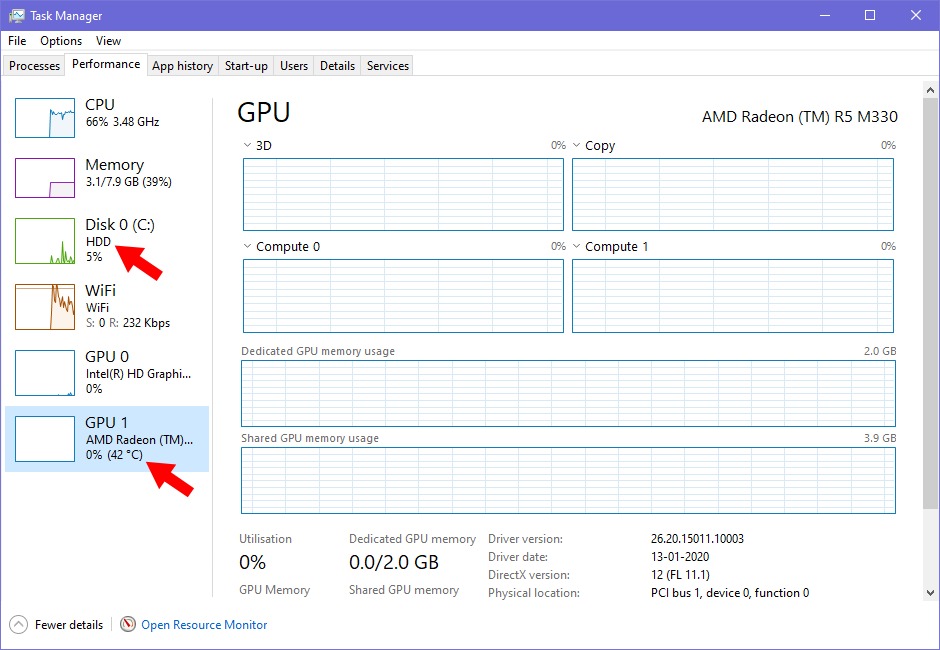 Furthermore, the task manager now shows the type of your disk, whether it is a hard drive or SSD. This can be a good piece of information if you have multiple storage drives installed on your computer.
6. New Hardware-accelerated GPU Scheduling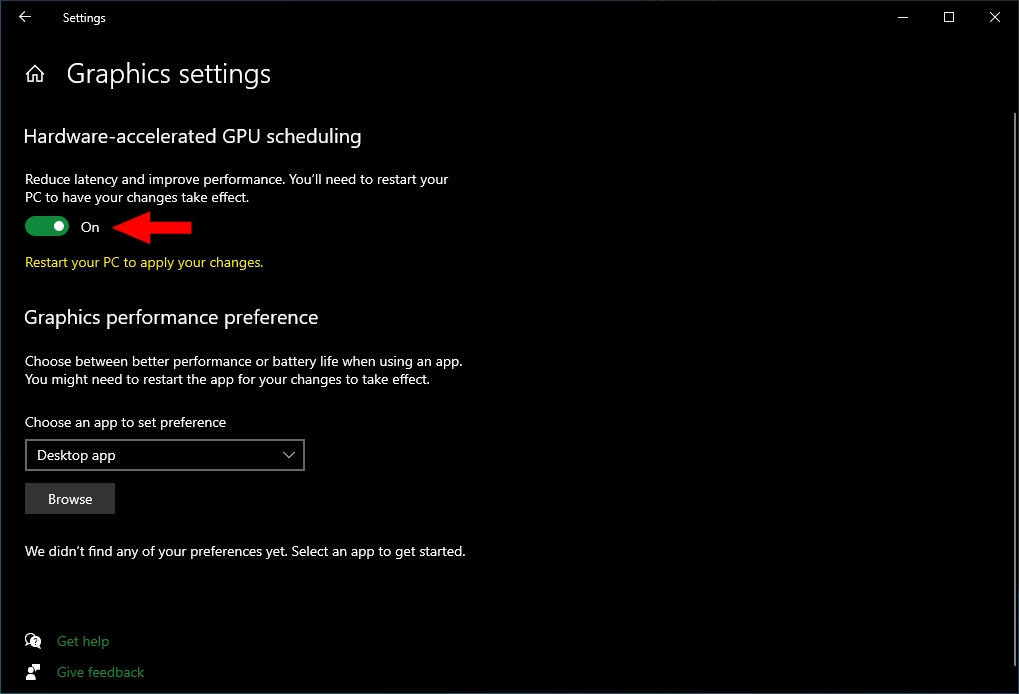 Talking more about GPU performance, the May 2020 Update brings an interesting under-the-hood feature called Hardware-accelerated GPU Scheduling. As the name says, the feature offloads many high-frequency GPU scheduling tasks to a dedicated GPU scheduling processor, which otherwise were earlier managed by the OS and the CPU.
Microsoft says that it'll decrease the latency and improve system performance as a result. You can read our detailed article on how to enable the new GPU scheduling feature.
7. Paint And WordPad will be Optional Features
The Optional Features section in Windows 10 includes those apps and features that previously came preinstalled on previous Windows versions, for example, Internet Explorer.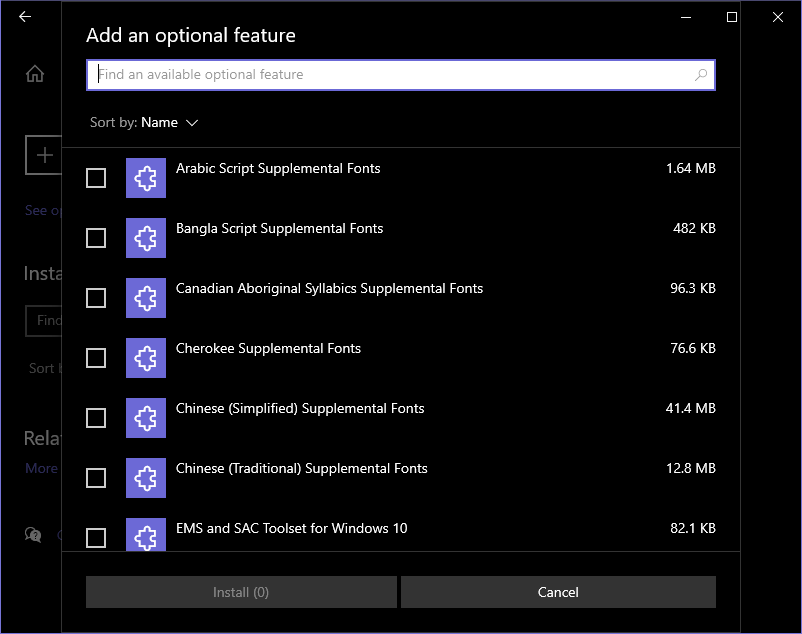 With Windows 10 version 2004, you'll be able to select multiple features and install all of them simultaneously. As per reports, the Paint and Wordpad apps will become part of the Optional Features as well.
8. Chat With Cortana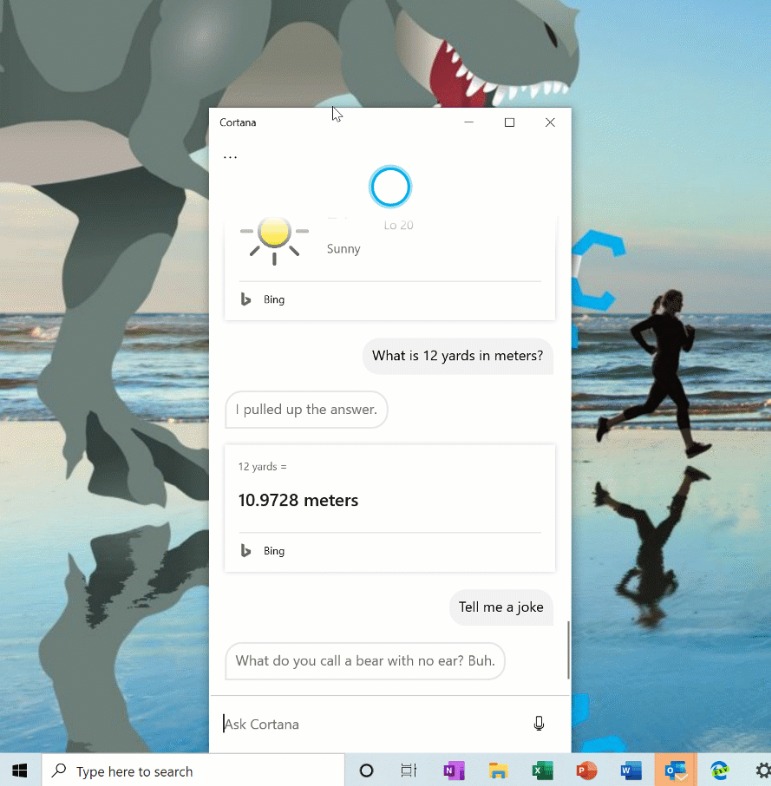 Microsoft is making another serious attempt to bring back Cortana virtual assistant from the verge of death. Windows 10 2004 has got a redesigned Cortana interface optimized for chat-based interaction.
The highlight is that the Cortana chat window can be resized and dragged to any corner of the screen to give more flexibility to the users. It includes all the existing features of the virtual assistant and adds support for both light and dark themes on Windows 10.
9. Automatic restart for Desktop and UWP apps
There are times when you need to restart your PC, but that also means you'll have to reopen the apps on which you're currently working. Microsoft has added a new option in the 20H1 feature update that can be of great use in such cases.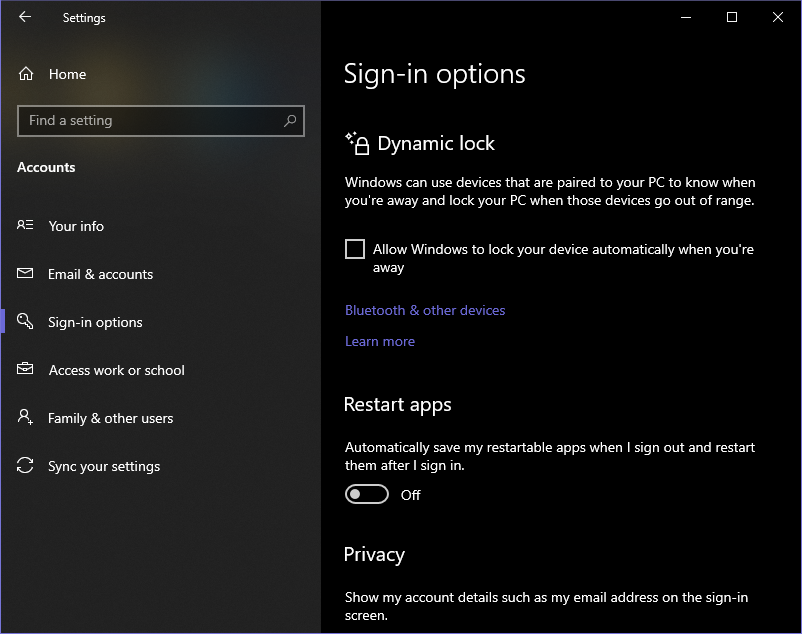 You can configure apps to restart on their own after your PC restarts. Go to Settings. Accounts > Sign-in options. Here, under Restart Apps, turn on the toggle button that says, "Automatically save my restartable apps when I sign out and restart them after I sign in."
The app restart works for both Win32 (Desktop apps) and UWP apps that support the automatic restart feature. This feature is already a part of Windows 10 but works under the hood. Microsoft has added manual controls so people can enable or disable it. Also, a similar feature already exists on macOS that reopens apps after a restart.
10. Passwordless sign-in using Microsoft account
Remembering loads of passwords is the last thing people want to in today's time. But the harsh reality is, they have to do it unless they put all of their trust in some good password manager.
However, Microsoft is trying to remove passwords altogether. The latest feature update brings support for passwordless sign-in on Windows 10. This will be done with the help of Windows Hello, which uses facial recognition and fingerprint sensor to authenticate a user.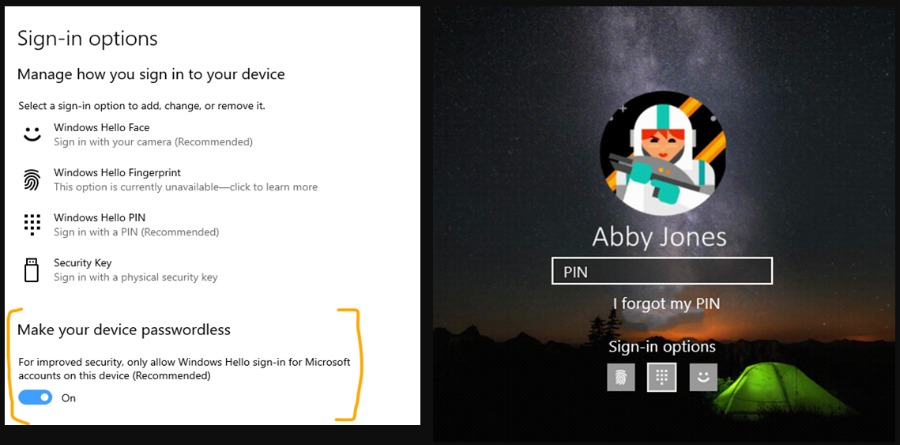 Go to Settings > User Accounts > Sign-in options. Here, turn on the toggle button that says, "Make your device passwordless."
After enabling the passwordless login in Windows 10, the option to enter the PIN will not appear on the lock screen. Of course, PCs that don't have biometric hardware won't support the new feature.
Speaking on Windows Hello, Microsoft has added its support to Safe Mode and allows users to unlock using their fingers.
11. New settings for the mouse pointer
With every new Windows 10 update, Microsoft is slowly abandoning the Control Panel by shifting the features to the Settings app. A recent example of this is the Mouse settings page, where you will find a new slider to change the cursor speed for your mouse.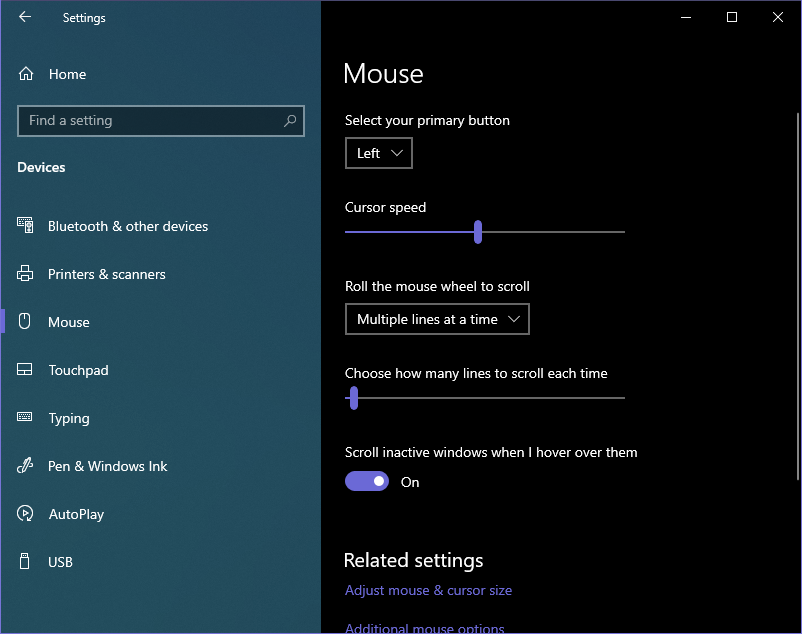 However, if you want, you can change the cursor speed from the Control Panel as well. Then under Related Settings, you'll find the option to change the size and color of the mouse pointer as well.
12. File Explorer with Windows Search
The good old search bar in the File Explorer has also got its share of features. Now, it's powered by Windows Search, which means in addition to local files, you can directly search for files that are stored on your OneDrive.
If you take a closer look, you'll realize the visual changes that Microsoft has made to the search bar.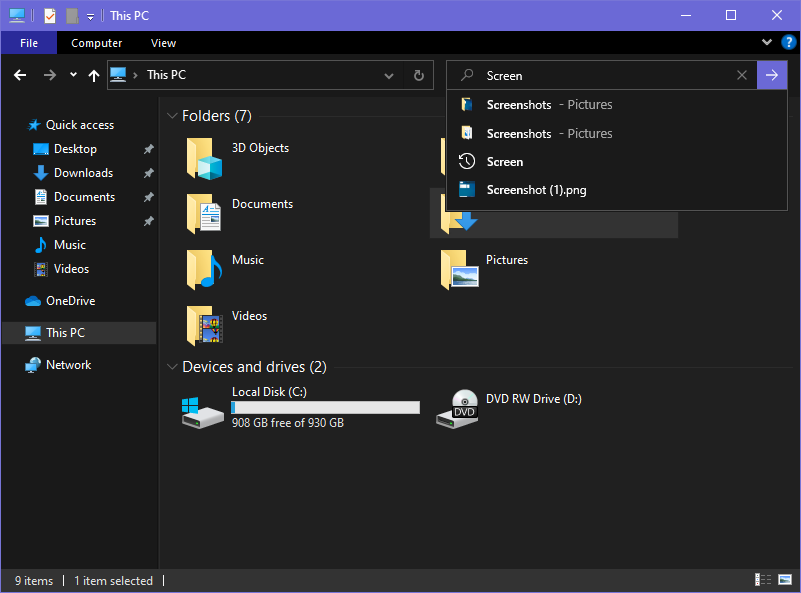 Another change is that the File Explorer search bar now shows results in a drop-down menu as you type the keyword (also present in Windows 10 1909). Some people find it annoying, so pressing Enter after you finish typing will take you to the old interface.
13. Language Settings Improvements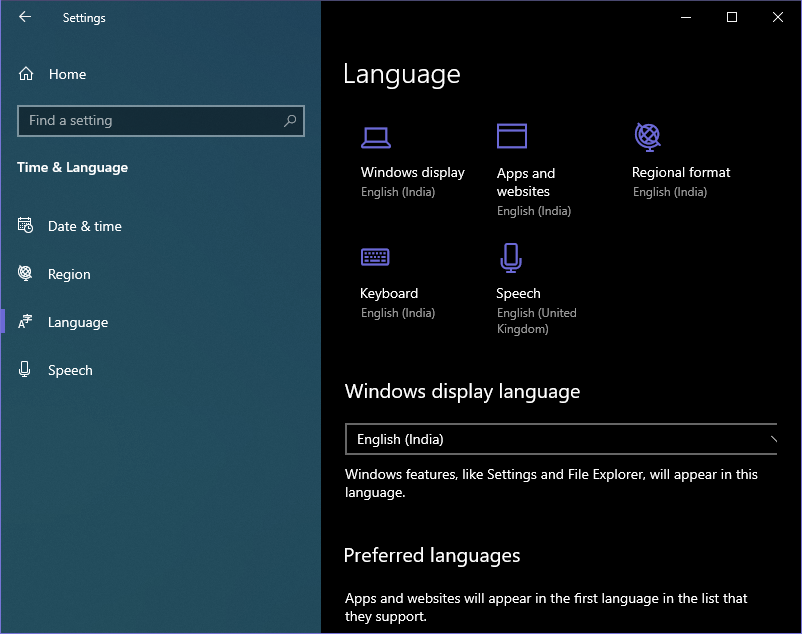 A wave of changes is also visible on the language options page in the Settings app. Here, Windows 10 now provides an overview of all the different default languages you have set for different things like the apps, keyboard, Windows display, your regional language, etc. You can click on any of those tiles to change the default language to whatever you want.
14. Better Bluetooth Pairing
Windows 10 1803 brought considerable improvements in the form of Swift Pair — a feature that allows quick pairing with nearby devices. Building on top of that, the new Windows 10 update will now show one less notification during the pairing process, making it smoother.
When a Bluetooth device is nearby and supports Swift Pair, you can finish the pairing process right from the notification that pops up. There is no need to open the Settings app to finish the paring process.
However, not many people will be able to take advantage of it as the Swift Pair is supported on a limited number of devices, including Microsoft-branded keyboards and mouse.
15. Windows Subsystem For Linux 2
Windows Subsystem for Linux (WSL) is a great addition that lets you run various Linux distro inside Windows 10. Users can interact with the system via the command-line interface, just like they would on a regular Linux machine.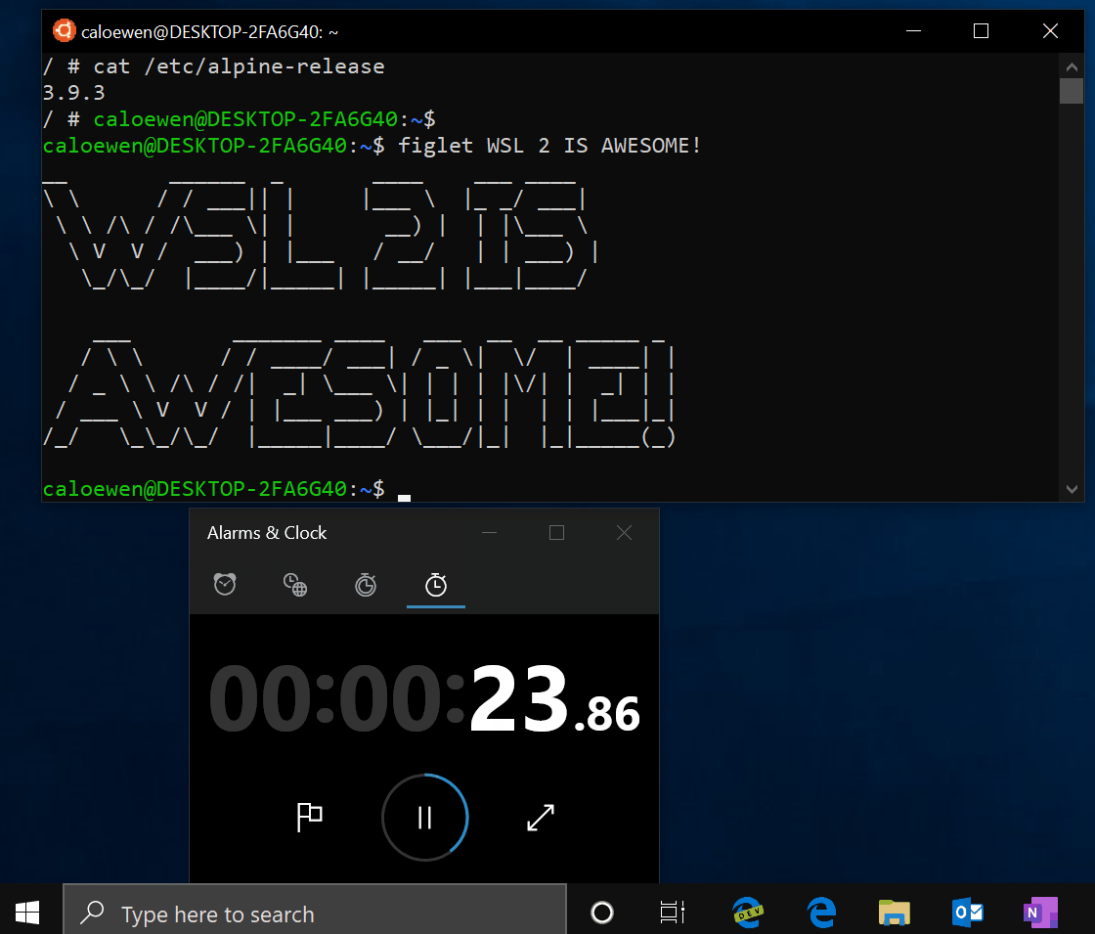 Microsoft has now come with Windows Subsystem for Linux 2 (WSL 2), which is based on a new architecture and uses a "real Linux kernel." It brings some under-the-hood changes while maintaining the same performance level as the WSL 1.
WSL 2 adds compatibility for ELF64 Linux binaries on Windows 10, improves file system performance, and adds full system call capability, among other changes. These changes allow users to run Docker applications on their WSL system.
So, these are some of the biggest features that you can find in the Windows 10 2004 (20H1) feature update. I'll continue to expand this list as I find more interesting stuff.