Microsoft has announced the general availability of the Windows 10 May 2020 Update, also known as 20H1 (19041). As you might know, the company postponed the feature update by a few weeks owing to some bugs that it needed to fix.
Getting stable Windows 10 updates is the biggest priority Microsoft has right now. And why not? Considering the not-so-good rollout experience that users have had with the past Windows 10 updates.
Anyway, the Windows 10 version 2004 comes with very useful features like Cloud Download that's similar to the internet reset feature you find on macOS. It downloads a fresh copy of Windows 10 when you want to reset your machine.
May 2020 Update also brings some much-needed changes to the Settings app, and you'll find more Control Panel options jumping the ship, for example, the cursor settings. However, the Control Panel is still home to some advanced Windows 10 features. So, yes, there is a long road before Microsoft clears the mess it has created.
Windows 10 users can now leverage the new WSL 2, which comes with a full-blown custom Linux kernel and full Linux file integration in the File Explorer app. To further enhance the experience, Microsoft announced it would bring support for DirectX on Linux and let users run Linux GUI apps on Windows 10 via WSL 2.
How to get Windows 10 May 2020 Update?
Via Windows Update
Many of us have already been trying out the Windows 10 version 2004 via the preview builds. If you haven't, you can simply go to Settings > Update & Security > Windows Update. Here, click on Check for updates, then click on the 'Download and install' option.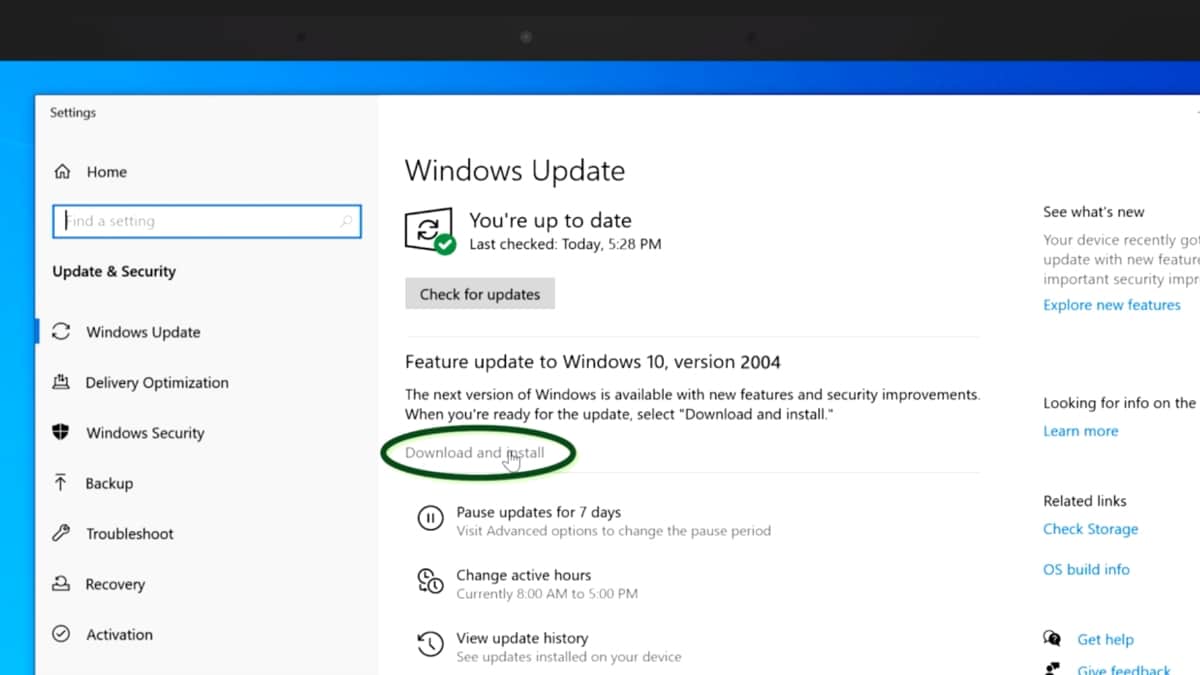 Also, make sure that you have already downloaded all the previous Windows 10 updates before grabbing this one. As it happens every time, the rollout of the May 2020 Update will happen in a phased manner, so you might have to wait for your PC's turn.
Microsoft will push the update first to the devices running version 1903 and 1909. If you don't see the download option, it could also be possible that Microsoft is holding up the 20H1 update due to some compatibility issues with your hardware.
Via Microsoft Website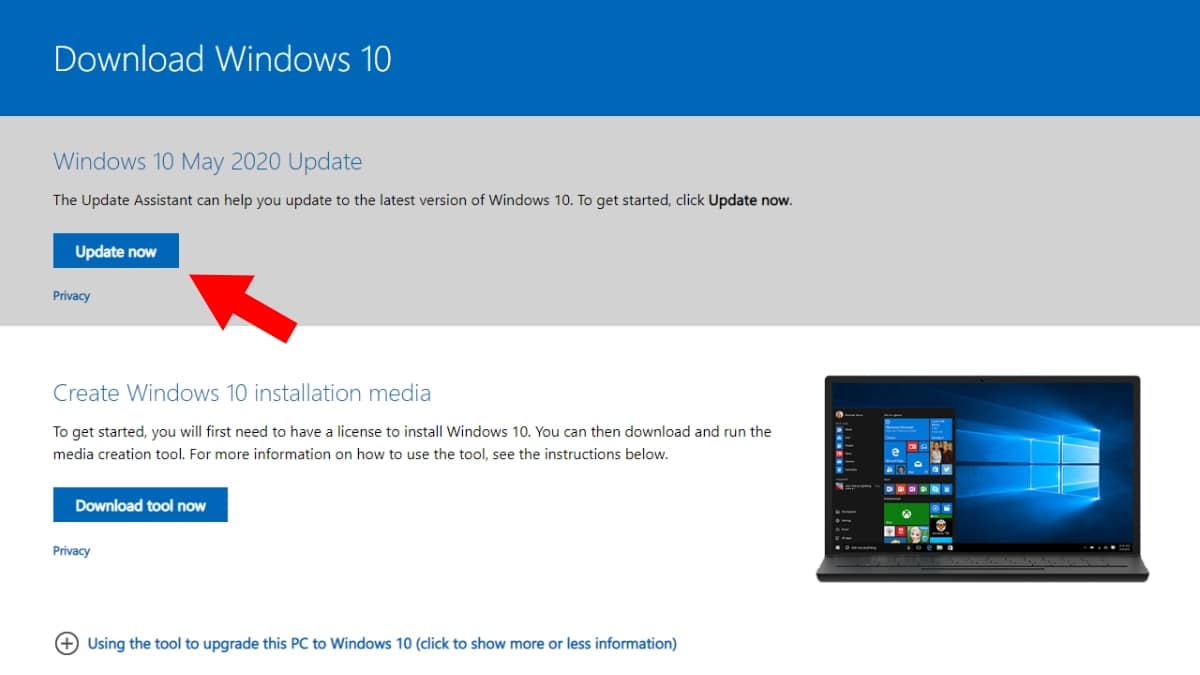 Alternatively, you can also go to the Windows 10 official download page to grab the May 2020 Update. Here, click on the 'Update Now' button to download the Update Assistant tool that will install it on your machine.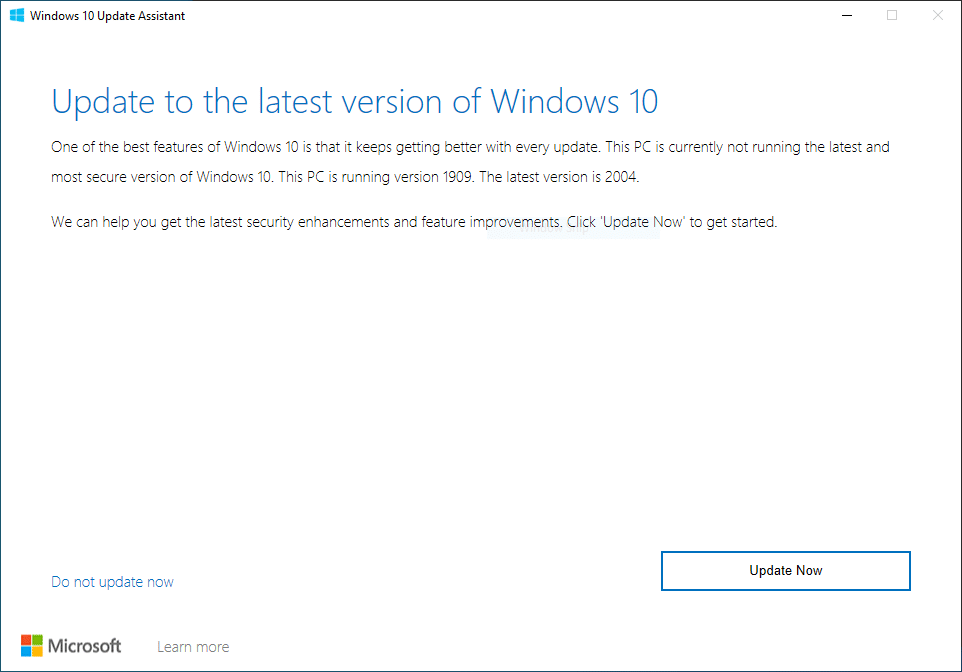 On the same web page, you will also find the Media Creation Tool that lets you download the Windows 10 2004 ISO file and create a bootable USB media.