Facebook-owned WhatsApp is finally adding encrypted chat backups for Android and iOS. Facebook CEO Mark Zuckerberg announced this through a post on his FB page. Due to encrypted chat backups, WhatsApp will finally become 100% encrypted. Previously, these chats could have been accessed through Google Drive or Apple iCloud.
This will provide an additional layer of security for WhatsApp as it will encrypt chat backups. WhatsApp users have been requesting this feature for quite a while now. It was only last month that Zuckerburg stated they would roll out end-to-end encrypted backups soon.
How does WhatsApp's Encrypted Cloud Backup work?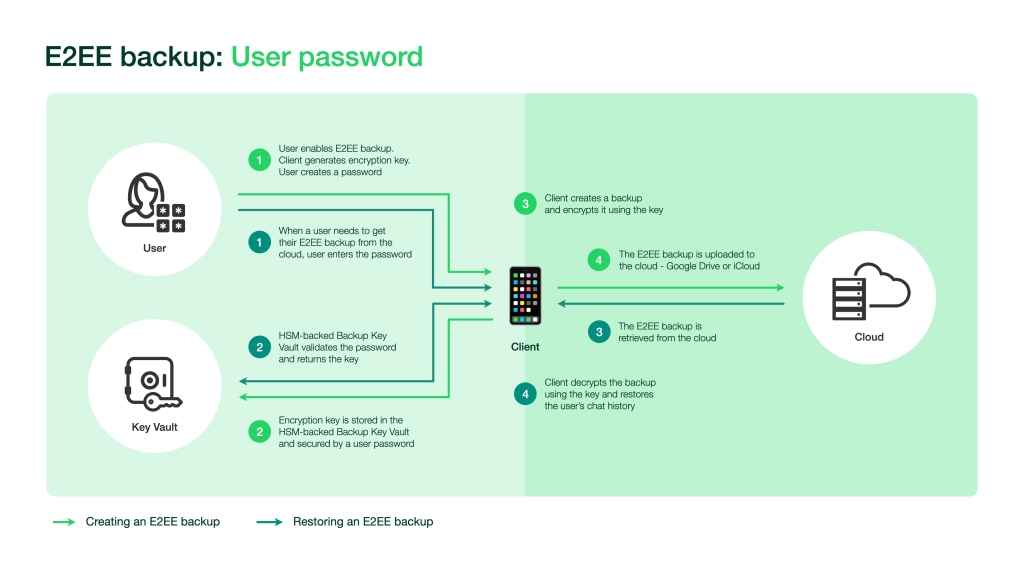 According to a blog post by WhatsApp, it seems the encrypted chat backup is an opt-in feature. Once enabled, it will prevent WhatsApp and the backup service provider from accessing our backup and encryption keys. Users can secure their accounts by generating a random 64-digit key or setting up a password.
People can store these keys manually or with a user password. When opting for a user password, the key is stored within the Backup Key Vault. Users can access their backup at any time by using the key themselves or by retrieving it from the vault.
How to enable Encrypted Cloud Backup?
It seems this feature will be rolled out globally to both Android and iOS users gradually. To enable the security feature, make sure you are on the latest version of WhatsApp to get the update. You can enable this by following the given steps:
1. Go to Settings > Chats > Chat Backups > End-to-End Encrypted Backups.
2. Follow the prompts given on the screen.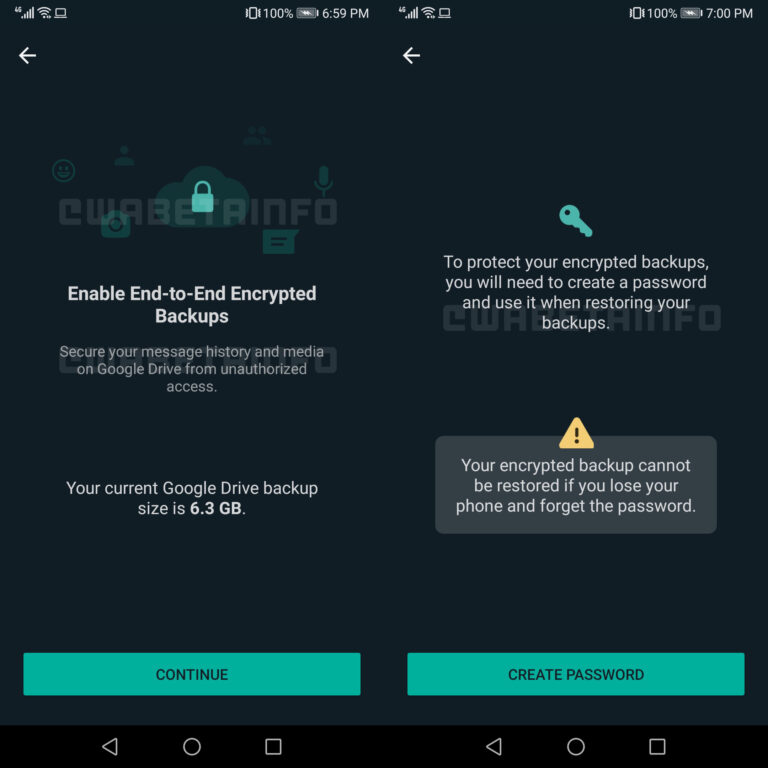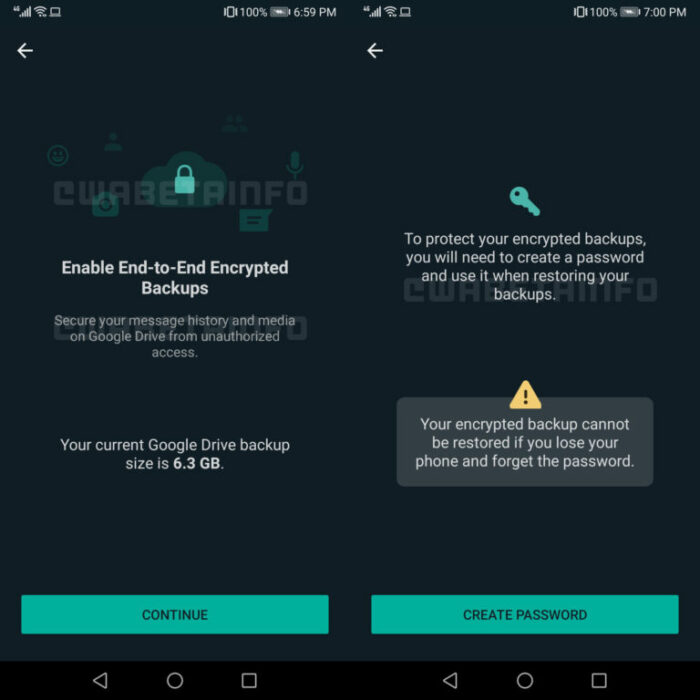 3. You will need to select a password or use a 64-bit encryption key for your backups.
4. Once you are done, wait for WhatsApp to prepare your end-to-end encrypted backup.
Note:- Don't forget your password or key, or you won't be able to restore your end-to-end encrypted chat backups.