Isn't it really annoying for ads to pop up when you are watching movies, playing games, or browsing the internet on your smartphone? Unlike desktop browsers, Android requires root access or installing third-party apps to block ads. Unfortunately, Google Play Store does not allow system-wide ad blockers on its store but is okay with ad-blocking browsers (Adblock Plus). So here are the best ad blockers for Android?
To use some of these adblockers, you need to have a rooted device and download software from third-party sources. So make sure you have enabled "Unknown Sources" in your settings. To enable Unknown sources, go to Settings>Apps & notifications>Special app access>Install unknown apps>Chrome. From here, enable "Allow from this source." Now you can download any of these adblockers that will work system-wide to give you a seamless experience.
Best Ad Blocker for Android
Adblock Plus (Ad blocking browser)
Adblock Plus is by far the most popular ad blocker on this list. It is a Chromium browser that is similar to Google Chrome. You won't notice much of a difference, and adblocking will be turned on by default. There's also an Acceptable Ads feature which is turned on by default. It also provides tracking and malware protection.
Adblock Plus blocks banners, pop-ups, pop-unders, video ads, floating ads, text ads, and pretty much any other type of ads and trackers. It works in the background, almost like a browser extension, no matter which app you use. The app works on both rooted and non-rooted devices. Other than Android, it is also available as an extension for Chrome, Firefox, Safari, Edge.
AdAway
AdAway is a popular ad-blocking app on Android that blocks all sorts of advertisements in the background. It works on both rooted and non-rooted devices. However, it uses a VPN-based ad blocker for non-rooted devices, which can be slower than the rooted method. The app won't drain your battery as much as other apps while running in the background.
Even though the app isn't available from the Google Play Store, it is entirely safe as it is open-source. What's great about it is that you can download blocker lists as hosts files from within the app. Meaning you can customize your blacklist and whitelist to add sites to.
AdGuard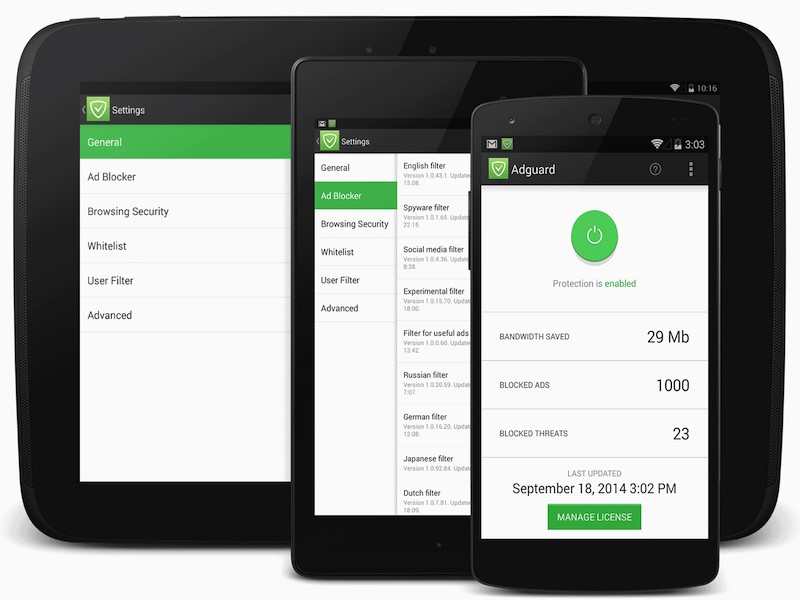 AdGuard is a newcomer to the field, but it works in the background similar to others on this list. It can work on non-rooted devices, but some extra setup is required. The free version blocks all ads on browsers, while the premium version works on in-app ads, anti-tracking protection, and blocks activity analyzers.
The only downside to this is that advanced features are locked behind a paywall, but other than that, it is one of the best ad blockers out there. It also has a built-in firewall for protecting users' privacy, sensitive data, and information.
AdLock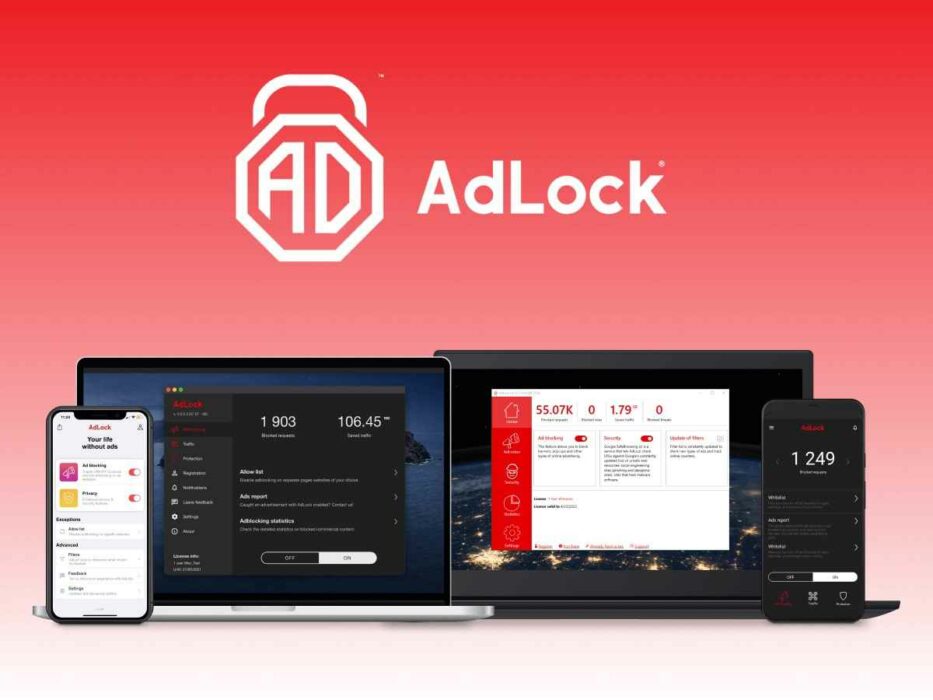 AdLock is another app that blocks advertisements for Android, iOS, Windows, and macOS. It works on in-browser ads, games, instant messaging apps, and other apps. However, it's not available on Google Play and has to be downloaded through its official website.
It does not require root access to work properly and can even prevent phishing by blocking all suspicious and unsolicited requests. AdLock can also block specific websites and filter all of your traffic through HTTPS secure filtering.
Block This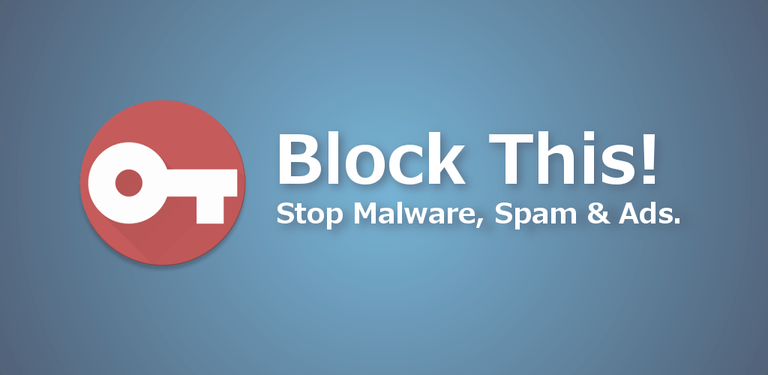 Block This works similar to Adblock Plus and AdGuard by using VPN-based adblocking. However, instead of a filter, the app uses DNS blocking, which saves more battery. It is completely free and open-source, making it a viable option. Besides blocking ads, it also protects from malware, reduces data traffic, and increases the device's speed.
By using Block This, you can save up to 35% of your data plan used by the ads. You will also have full access to the internet regardless of your service provider as Block This has a no censorship guarantee. You will be able to access sites you weren't able to before.
Also, check out our guide on how to enable ad blocker on google chrome here!
Honorable mentions (best ad blocker)
Which ad blocker to use?
You may want to select the app that works best for you. You can also go for a browser that has an ad-blocker built-in, or you can get an app that works system-wide. But remember, most of these apps won't work properly if your device isn't rooted.
Despite not being rooted, the above-mentioned apps can still block advertisements in both browsers and apps. I would still suggest using an app that not only blocks ads but also performs other tasks such as prevent pop-ups, malware protection, reduces data consumption, etc.