WhatsApp is finally offering end-to-end encryption for cloud backups stored in your Google Drive or iCloud. Previously, your chats were only protected by server-side encryption.
Now, WhatsApp is currently working on a new feature that lets you encrypt your chat backups with a password. The password is private, and it's not shared with WhatsApp, Facebook, Google, or Apple, as reported by WABetainfo.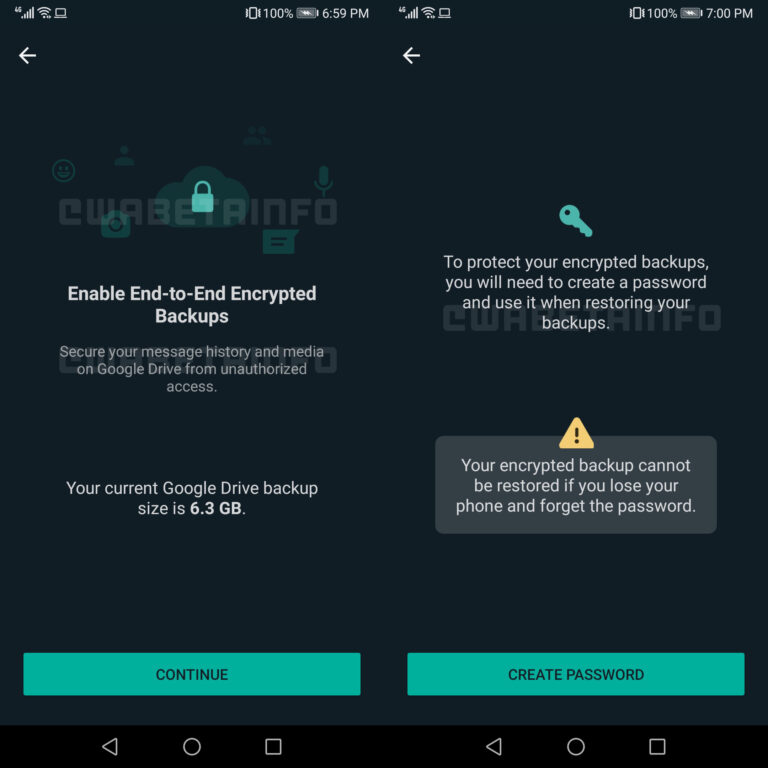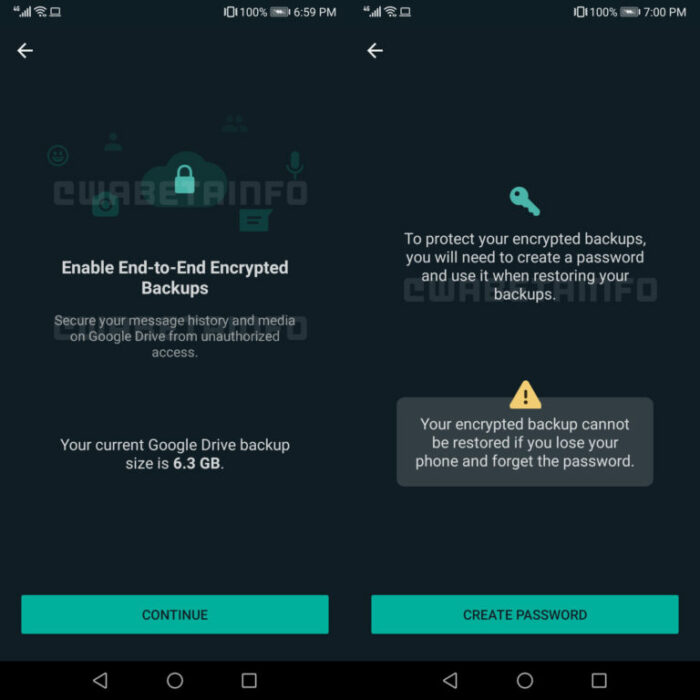 It is yet to be seen what workarounds authorities will use to get access to someone's data when this feature goes live. Previously, authorities could use a search warrant to have Google Drive or iCloud hand over access to the cloud backup data. Now, it seems nobody can access your chat without an encryption key. Even WhatsApp cannot access your data willingly.
But to use this service, you will need to set up a password. You will need this password to restore a backup; otherwise, you won't be able to restore your chat history. So make sure to remember it as WhatsApp will not be able to help you otherwise.
You can also use the 64-digit encryption key in case you ever forget your password. If you lose this key, WhatsApp cannot help you to recover it. That's why make sure to save it somewhere safe.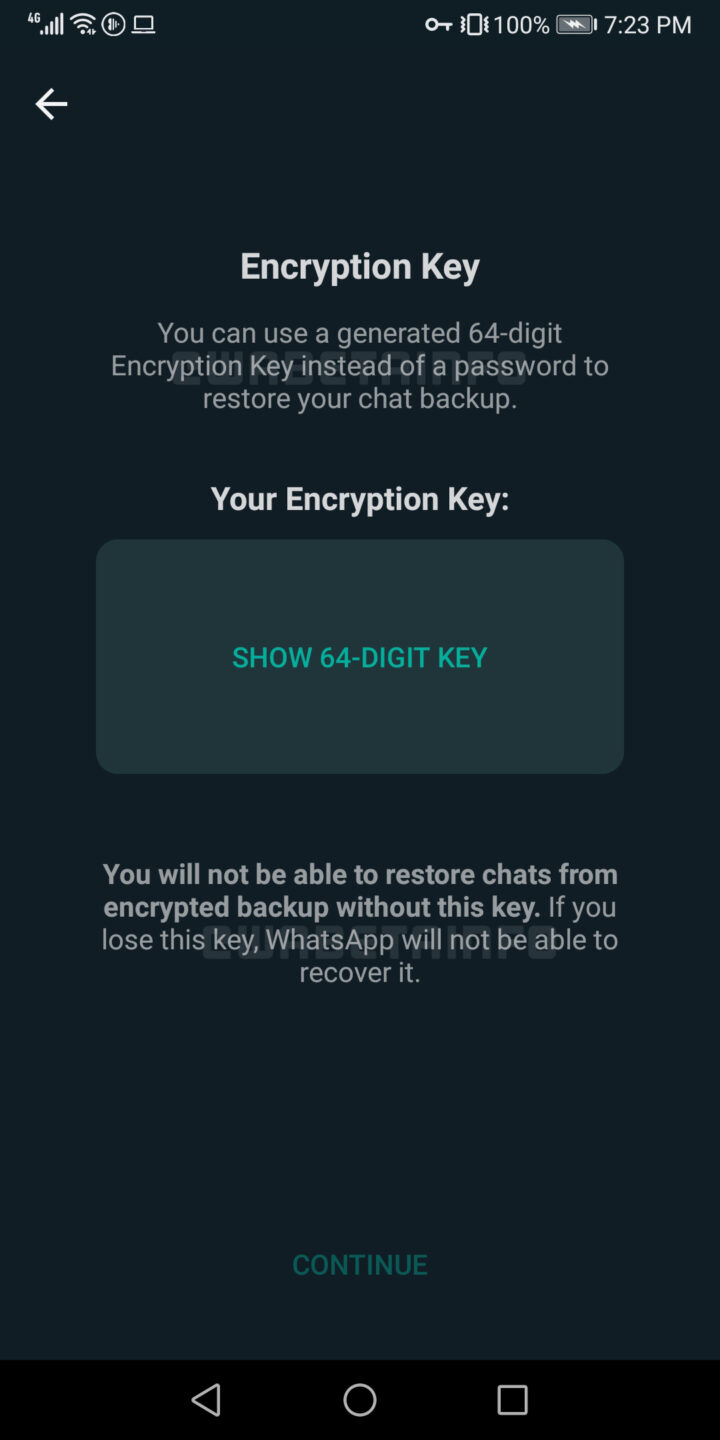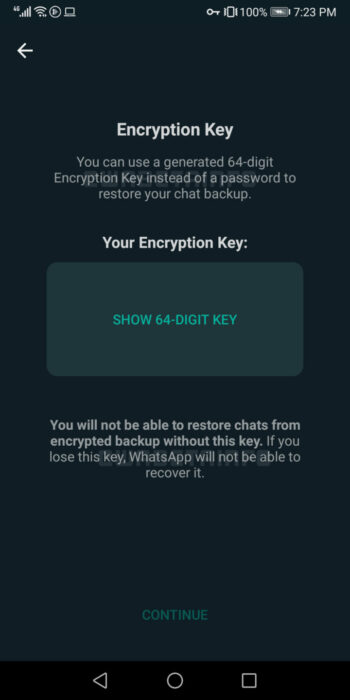 WhatsApp Privacy Concerns
This is quite a relief as previously, due to the new IT rules by the Indian government, it became mandatory for social media platforms to track user messages. This rule opened backdoors for data breaches and privacy threats, which was a big alarm for everyone concerned. WhatsApp even sued the government opposing the move.
But now, with the new end-to-end encryption on WhatsApp cloud backups, the situation seems much better. However, only time can tell how secure this feature will be and how the authorities will react. Currently, the rollout for end-to-end encryption cloud chat backups has been temporarily paused due to connection issues. Hopefully, we will see this feature made available to the public soon.