Mark Zuckerburg recently announced that WhatsApp would finally offer end-to-end encryption for cloud backups. With this, no law enforcement or third party will have access to our chats as they did before. Previously, both Apple and Google had to comply and give law enforcement access to their servers. However, with this security update, it will no longer work.
It should be noted that Facebook was previously working on new technology to analyze encrypted data for targeted ads. In a Facebook post, Zuckerburg said that they had finished building end-to-end encrypted backups and will roll out the feature soon.
"We're adding another layer of privacy and security to WhatsApp: an end-to-end encryption option for the backups people choose to store in Google Drive or iCloud. WhatsApp is the first global messaging service at this scale to offer end-to-end encrypted messaging and backups, and getting there was a really hard technical challenge that required an entirely new framework for key storage and cloud storage across operating systems."

Mark Zuckerburg
How does WhatsApp's encrypted cloud backup work?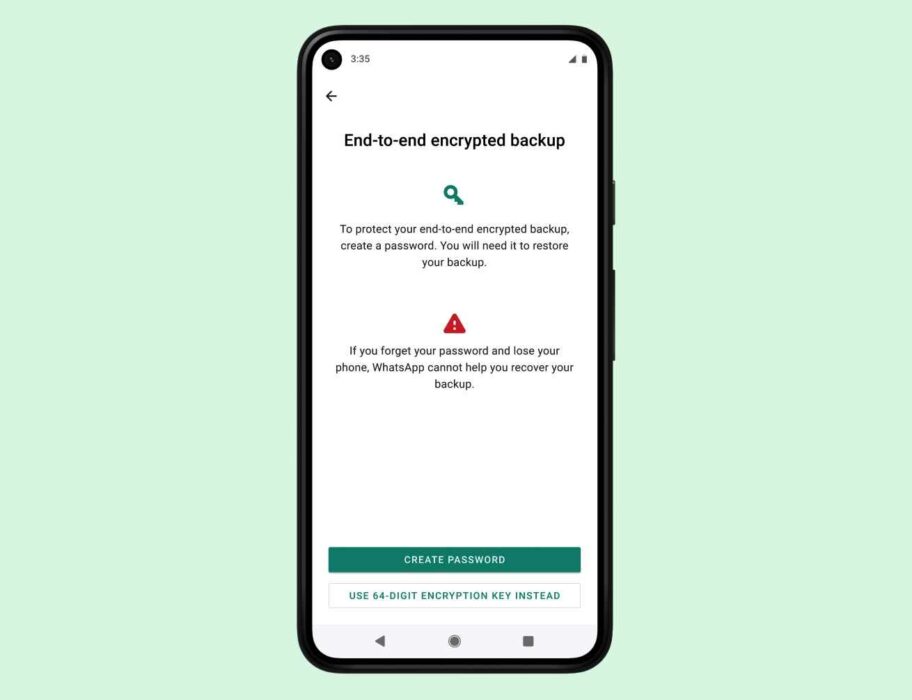 According to a blog post by WhatsApp, it seems the option is an opt-in feature. Once enabled, it will prevent WhatsApp and the backup service provider from accessing their backup or encryption key. Users will have the option to secure their account by generating a random 64-digit key.
People can store these keys manually or with a user password. When opting for a user password, the key is stored within the Backup Key Vault. Users can access their backup at any time by using the key themselves or by retrieving it from the vault.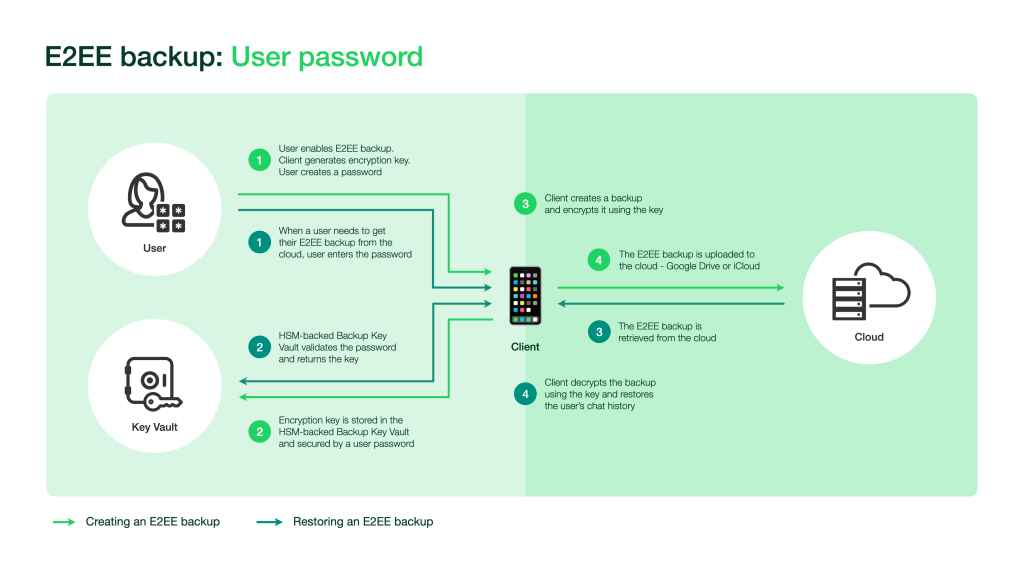 Both the encryption key and the user password aren't known by WhatsApp and are only available to the users. The vault itself is based on a component called hardware security module (HSM). This will be quite a challenge as more than two billion people use WhatsApp.
There's also the possibility of pushback from government authorities from different parts of the world. For now, WhatsApp has confirmed that it will be rolling out this optional feature to every market. However, only time will tell if it stays that way, especially with government intervention regarding social media.