Last week, YouTube announced that it will reduce the video streaming quality on its platform globally to alleviate any potential network congestion.
The reduced streaming quality was first observed in some parts of the UK, Europe, and Switzerland. Now, the video quality restriction is extending to India as well.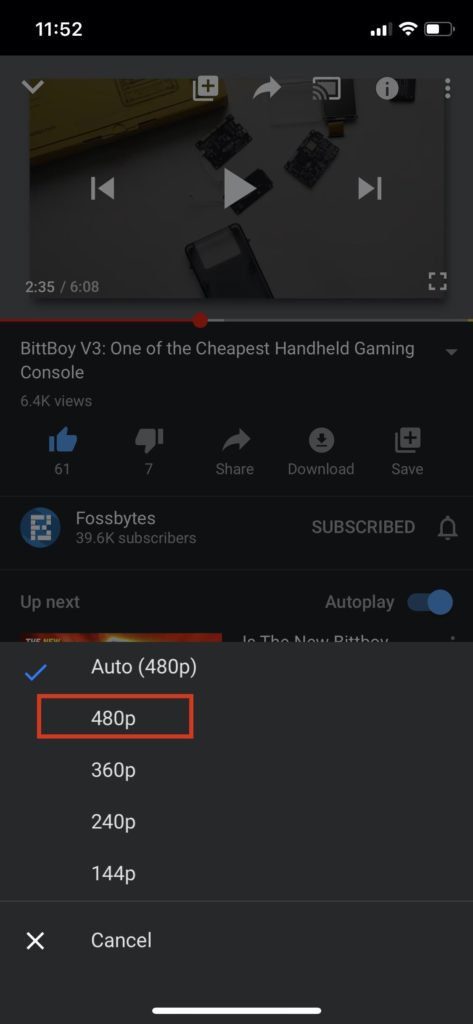 Users in several parts of India are observing a 480p maximum video quality restriction on the YouTube app for Android and iOS.
While YouTube will continue to optimize the video quality based on network speed, the maximum will be no more than 480p. Moroever, the options to manually set the video to HD have disappeared from the apps.
According to the video-sharing platform, the quality cap will last for thirty days. However, the desktop users appear unaffected from the new changes i.e., YouTube users on PC can still choose the HD quality options.
Reports of YouTube's video quality restrictions are coming from New Delhi and Mumbai. However, it will likely extend across the entire nation, starting with all tier-one cities.
This step from YouTube comes after several streaming platforms such as Netflix, Amazon Prime, even social media platforms Facebook and Instagram recently decided to reduce video quality on their respective platforms to ease out the pressure on the carrier networks.
The Coronavirus pandemic and cities on lockdown have forced millions to stay indoors. As a result, carrier networks globally are asking online services to throttle network usage for their users.