A Tesla Model S electric car for police is probably the coolest thing you'll see today. This Model S is 2016 70D modified to serve as a cop car for the Los Angeles Police Department.
YouTuber Nick OFF Duty and probably the first police blogger Officer Rob managed to bring us an all exclusive look at a prototype Tesla Model S cop car.
The Model S is part of a large fleet of electric cars, including several BMW i3, that'll be added to the fleet of LAPD cars in the future. The EVs are part of an initiative from the city of LA called Zero Emissions 2028 Roadmap 2.0.
The Model S is still undergoing several tests to determine its capabilities as a commissioned cop car. At the moment, the cop EV is mainly used for community photoshoots, car shows and attracting public interest.
Tesla Model S Police Car: What Is Different In This EV?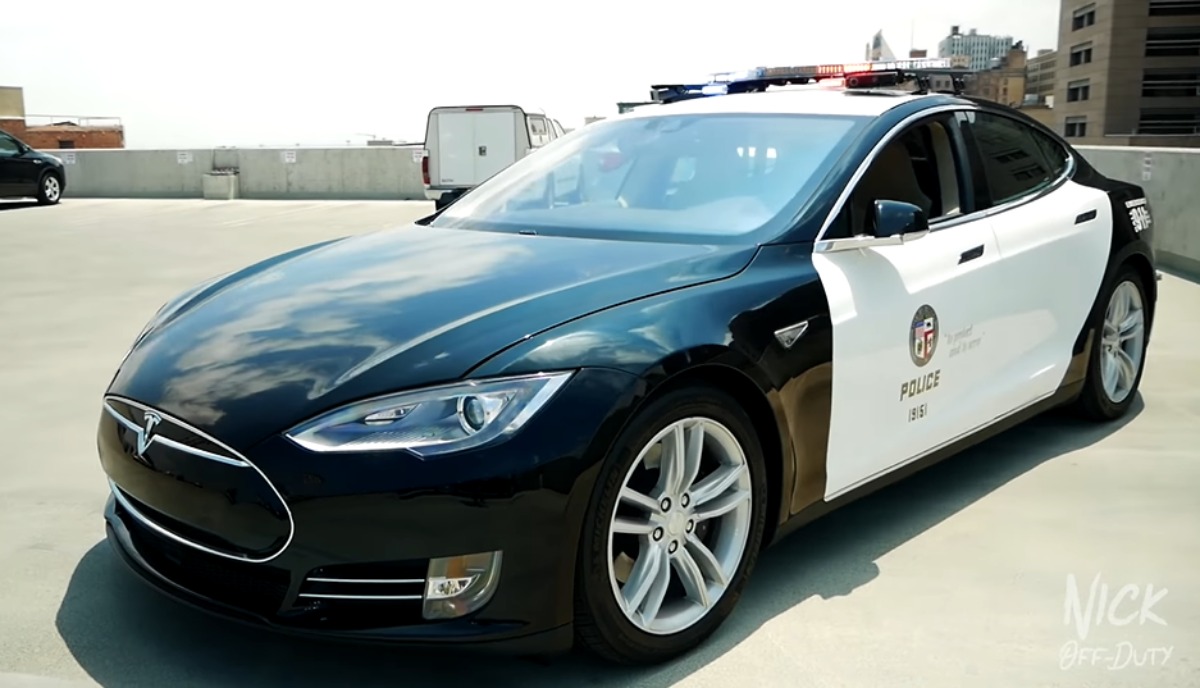 As I mentioned earlier, this cop car is a 2016 Tesla Model S 70D and has a range of 240 miles. It also has a 0 to 60 mph time of 5.2 seconds and a top speed of 143 mph.
In terms of exterior, this Model S has an LAPD paint job, police light bars, and Automatic License Plate Registration Camera.
The panel of the Model S also has ballistic doors to protect the cop during a drive-by or gunfight.
From the inside, the driver and passenger seats are separated by a partition. Since it is a police car, the driver compartment also has a shotgun rack and a rifle rack.
There is a police scanner, a police radio, and a Mobile Digital Controller or MDC. Although the Tesla Model S comes with a pretty sophisticated digital center console, it seems a police car will have a dedicated police computer.
There is no change in the performance of the car, it still works like a stock Tesla Model S with police equipment on it. Like, in addition to the cameras Tesla already puts in the car, the cop car has its own dashcam and a digital monitor.
When finally approved, the Model S police car will patrol the Westside Hollywood area.
How Good Are Electric Cars As Cop Cars?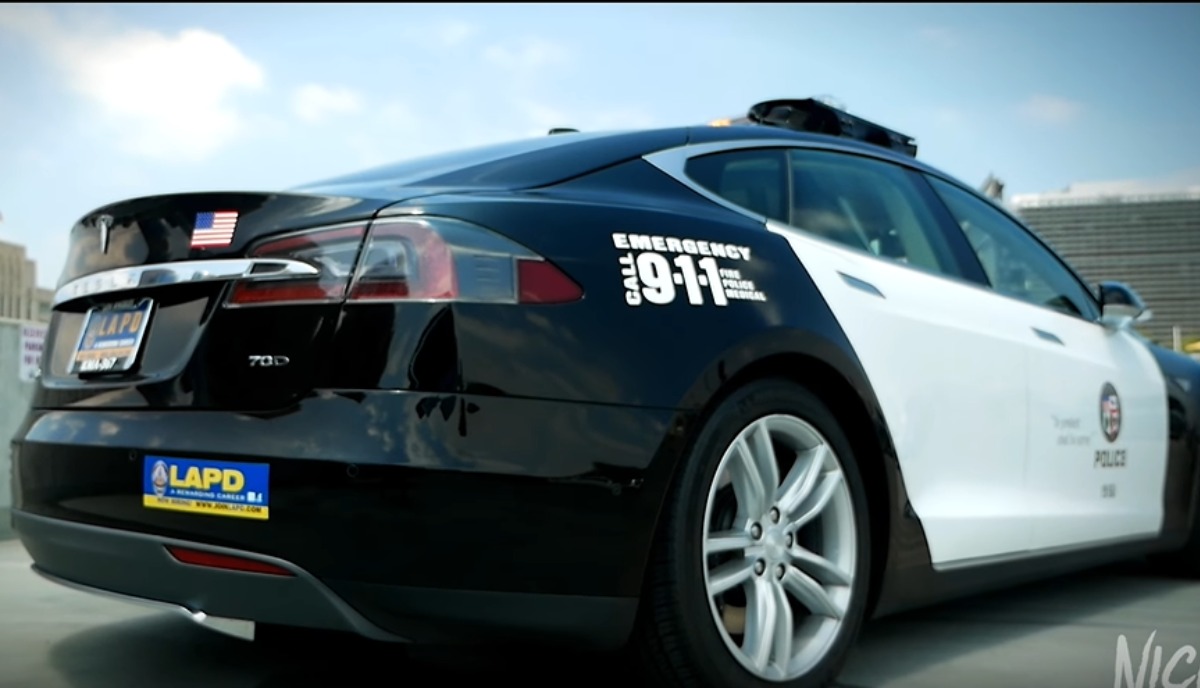 The short answer is I am not entirely sure. An electric car is safe, fast, silent, environmentally friendly and cost-effective, so the city will save a lot of money in the long run.
However, the job of the police is super tough and full of uncontrollable variables. Nonetheless, it is great that the LAPD police department has chosen a Model S as a patrol vehicle for cops. If the city is serious about cutting emissions then there is nothing better than having a fleet of Tesla cars.
Furthermore, Tesla's dense charging network will only help the city of LA in their cause.