The year 2021 is different and we are getting the Pixel 6 and Pixel 6 Pro fitted with the company's home-baked Tensor SoC. Along with that, there is a subscription service called Google Pixel Pass that combines the likes of Google's existing online services clubbed with 5 years of software updates.
To recall, it has been years since we're seeing Google's Pixel lineup struggling to make an impact in the smartphone market. Last year, the search giant resorted to cheaper devices that were barely meant to continue its smartphone legacy.
What is Pixel Pass exactly?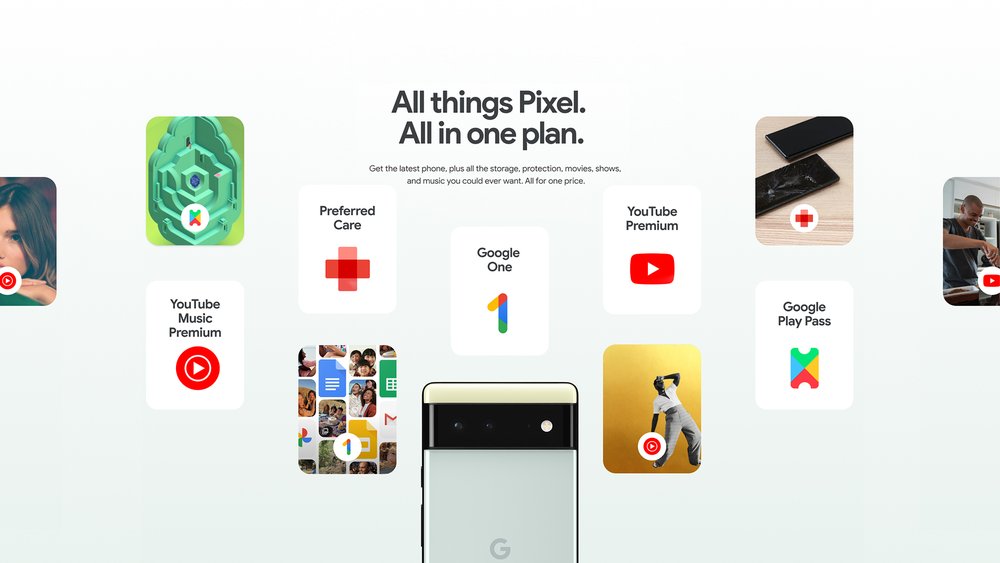 Pixel Pass charges a unified monthly fee for numerous services like 200GB Google One storage, Play Pass, YouTube Premium, carrier support via Google Fi, and Prefered Care for repairs. Pixel 6 Series now comes with 3 years of software updates and 2 extra years of security updates.
This is on the line with existing programs like Apple One, iPhone Upgrade Program, and the one offered by Samsung. Basically, Google has combined the perks offered by each into one plan.
That means you will be able to upgrade to a new Pixel device after one year just like you can upgrade your iPhone and Samsung smartphones.
The most believable rumors regarding Pixel Pass have come from M. Brandon Lee of This Is Tech Today. But popular leaker Jon Prosser revealed the same almost six months ago, although, it didn't create much buzz back then.
How much Google Pixel Pass will cost me?
You will have to spend $45/mo for Pixel 6 and $55/mo for Pixel 6 Pro to get your hands on the new subscription plan from Google. It is currently available in the U.S. and might arrive in other regions in the coming months.
You need to pay the monthly fee for 2 years after which you will be eligible for an upgrade. The subscription is available on Google Store.
While the math sounds too much, Google says you can save up to $294 over the span of 24 months on your Pixel 6 Pro and $174 on Pixel 6. Also, the devices are unlocked and can work with other carriers.
Pixel Pass supported devices
As of now, the Pixel 6 and Pixel 6 Pro are the only smartphones known to get the Pixel Pass subscription. Google is yet to reveal whether the perks would arrive for older devices, including Pixel 5a. With that said, it's unlikely the latter would happen as it would take away one of the USPs of the new Pixel 6.
However, it does put Google on par with Apple and Samsung, and hopefully, the company might make a comeback in the smartphone market this time.
Note: An earlier version of this article incorrectly mentioned software updates as warranty. This has been corrected along with other typos.