With the new Pixel 6 devices, Google has also decided to add some cool Pixel camera features. These additions tackle AI bias in cameras with the new Google Real Tone. The new Pixel phones are the first to come with this feature and aim to be the world's most 'inclusive camera'. This is so because Google Real Tone works on 5 parameters to minimize camera AI bias towards people of color.
Google is also adding a Magic Eraser tool that makes it easier to correct photobombs and unwanted objects in your pictures. Lastly, there's Motion Mode, which lets you capture better action shots. Combined with these features, the Pixel 6 cameras also pack a solid 1/1.3 inch sensor that captures 150% more light than the previous generation Pixel.
How Google Real Tone Achieves Image Equity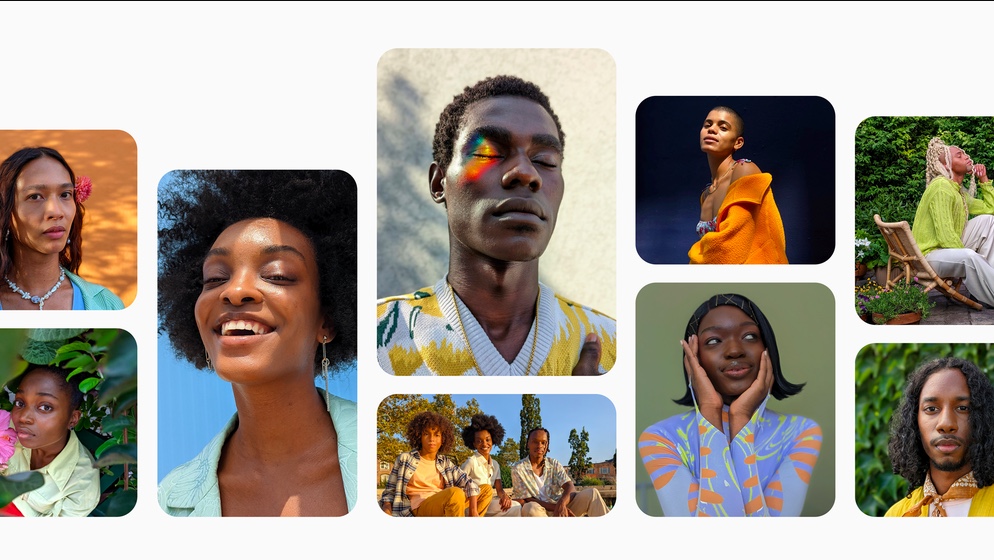 People of color have faced camera AI bias in the past and it has been an issue that is long-neglected. Smartphone cameras are often less precise when it comes to certain skin colors, resulting in bad exposure, poor face detection, and blurriness in pictures.
The official blog post about the feature says that Google partnered with a diverse range of creators to reduce bias in its camera systems. To do so, it increased the number of portrait photos of people of color in its image datasets. Google uses these datasets to train its camera models, bringing its performance at par for people of all colors.
Google says it worked on 5 parameters to make a more inclusive camera for all. These parameters include improved face detection, auto-white balance, auto exposure, stray light control, and face unblur. All of these, optimized to include people of color, now make Google's cameras more inclusive and equal to all.
Coming to Google Real Tone, the feature will be soon rolling out to Google Photos. You can then use this feature along with Google's auto-enhance features to correct camera bias in images. AI bias towards people of color has been an issue. Google is among the first big companies to publicly acknowledge it and work towards camera equity.
Google Magic Eraser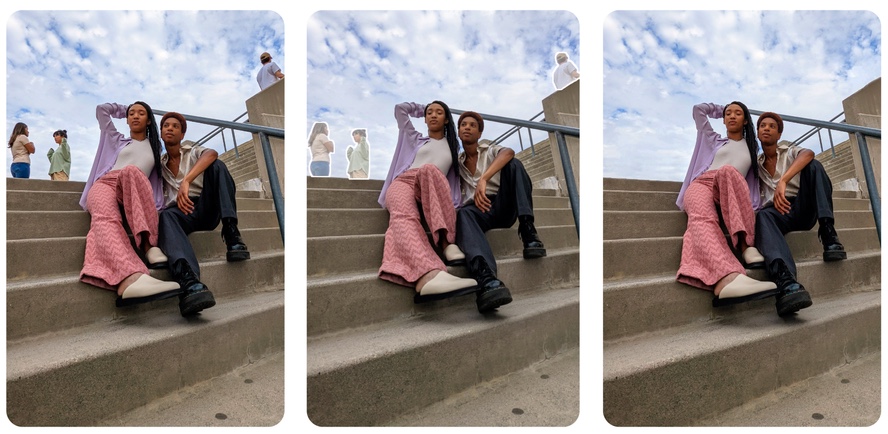 Another cool Google Pixel 6 camera feature is the Magic Eraser. This magic eraser can detect unwanted people and objects in your photos and delete them for you. For instance, if you get an amazing portrait image with an electricity pole in the background, the Magic Eraser can remove the pole from the image.
Think of this as AI-driven Photoshop on your phone. You can also manually highlight what you want to erase and the magic eraser will then use machine learning to pinpoint exactly what you're trying to remove.
Motion Mode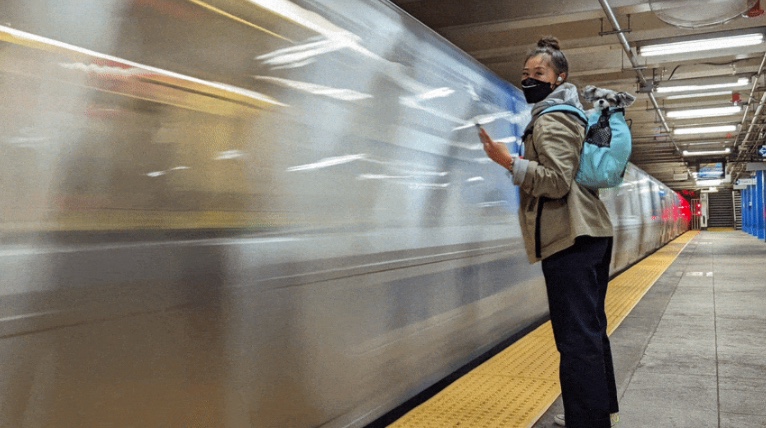 Motion Mode is a package that has features like Action pan and long exposure. You can use the long exposure to add motion to the background and blur it while keeping the subject sharp and steady. Action pan also lets you capture crisp images of fast-moving objects like or skateboards.
The Coolest Pixel Camera Feature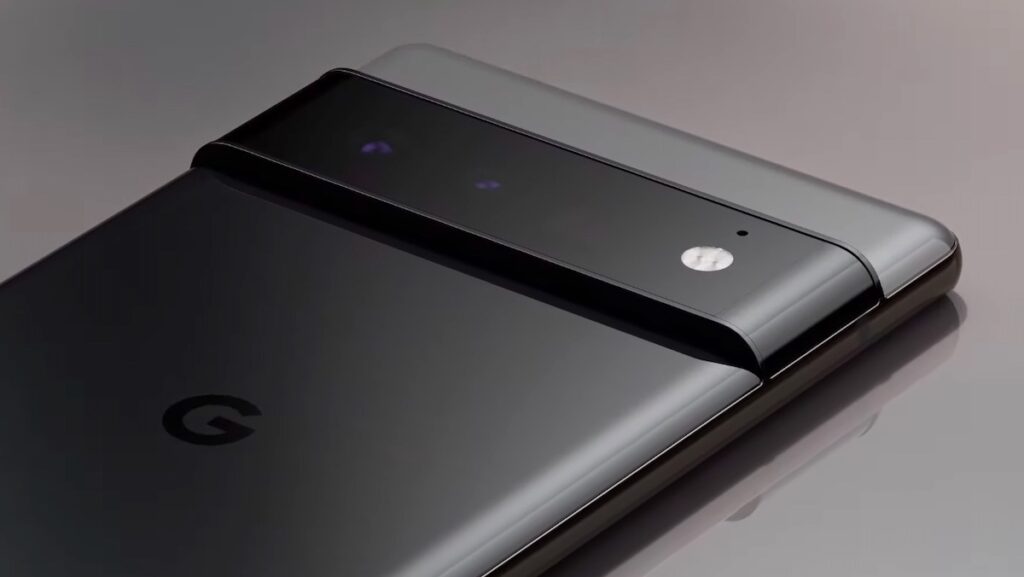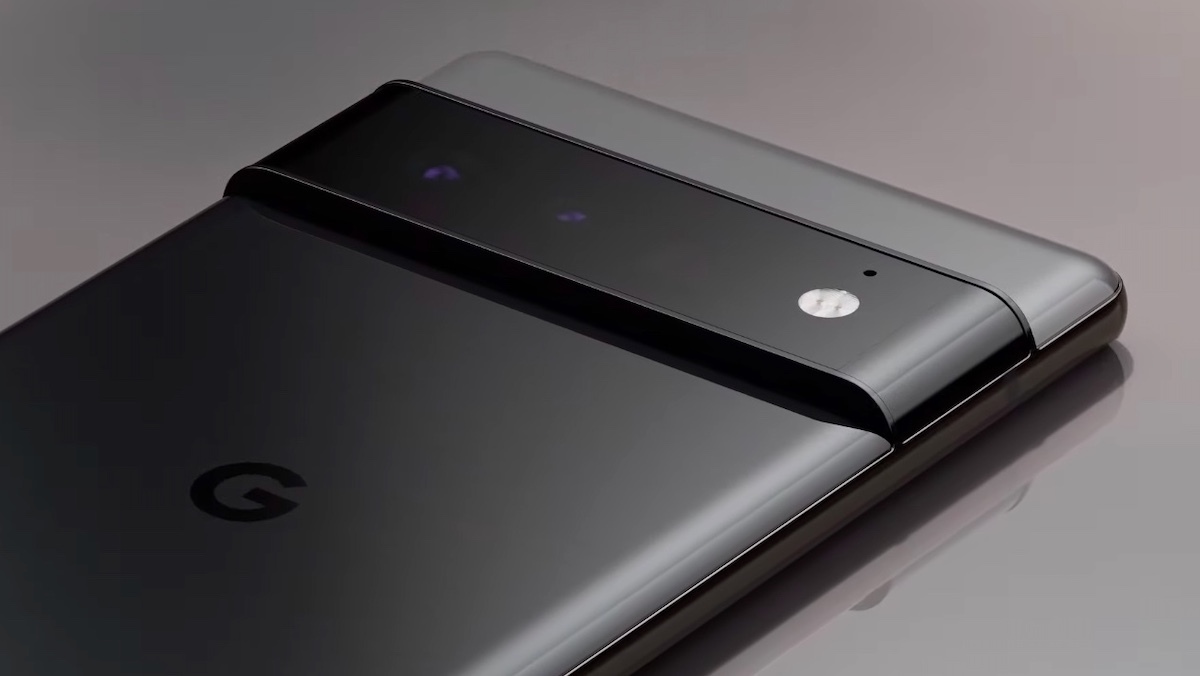 While Google loves to play around with images using software, this time, the coolest Pixel camera feature is the camera itself. Features like Real Tone will come to Google Photos too, but the Pixel 6 is packing serious camera firepower. Combined with the new Tensor silicon, this should make for one of the finest smartphone cameras.
Both the Pixel 6 and Pixel 6 Pro are packing 50 MP wide-angle and 12 MP ultrawide lenses. Additionally, the Pixel 6 Pro gets a 48 MP telephoto lens with 4x optical zoom. This hardware combined with Google's post-click correction should give the Pixel 6 good camera superiority.