Apple launched Center Stage at its Spring Loaded event in April 2021. The feature originally debuted with the M1 iPad Pro and has since trickled down to other iPads.
How Does Apple Center Stage Work?
The Apple Center Stage feature uses the iPad's ultrawide front-facing camera and machine learning algorithms to keep you in the center of the frame. It digitally pans and zooms in or out depending on how many people are in the frame.
In other words, it gives a feeling that your iPad is attached to a gimble. For this feature, Apple introduced a new 12MP TrueDepth ultrawide selfie camera with a 122-degree field of view.
So if you're in a FaceTime video call on a compatible iPad, the front cameras will keep you in the frame. Apple uses machine learning to maintain a smart level of zoom.
How To Use Apple Center Stageon your iPad
1. Swipe down from the top-right edge to access the Control Center.
2. Tap on the Video effects button.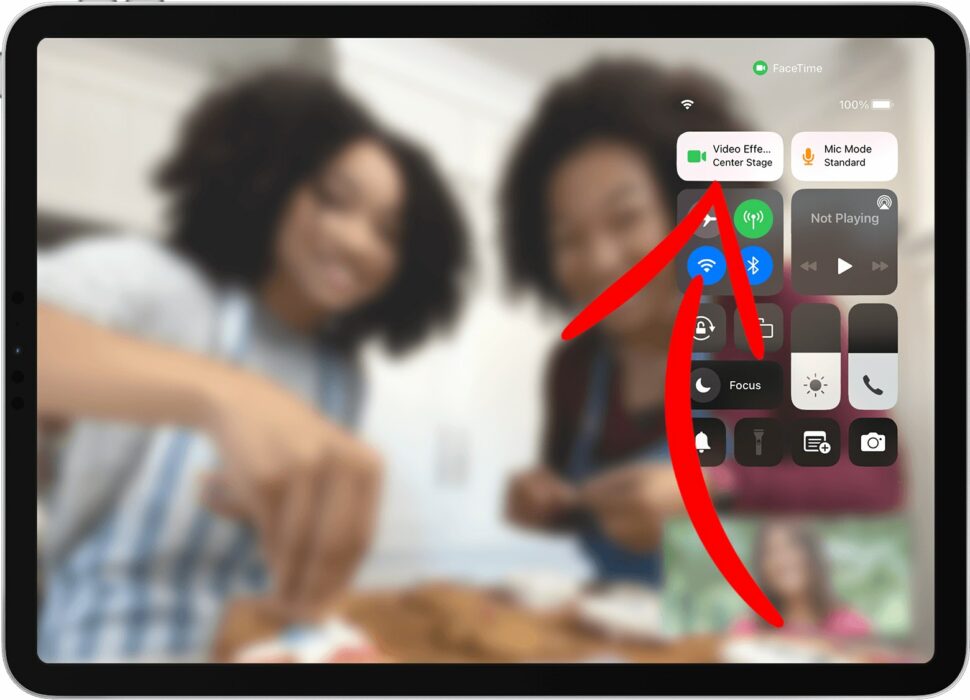 3. Select Center Stage to toggle it on or off.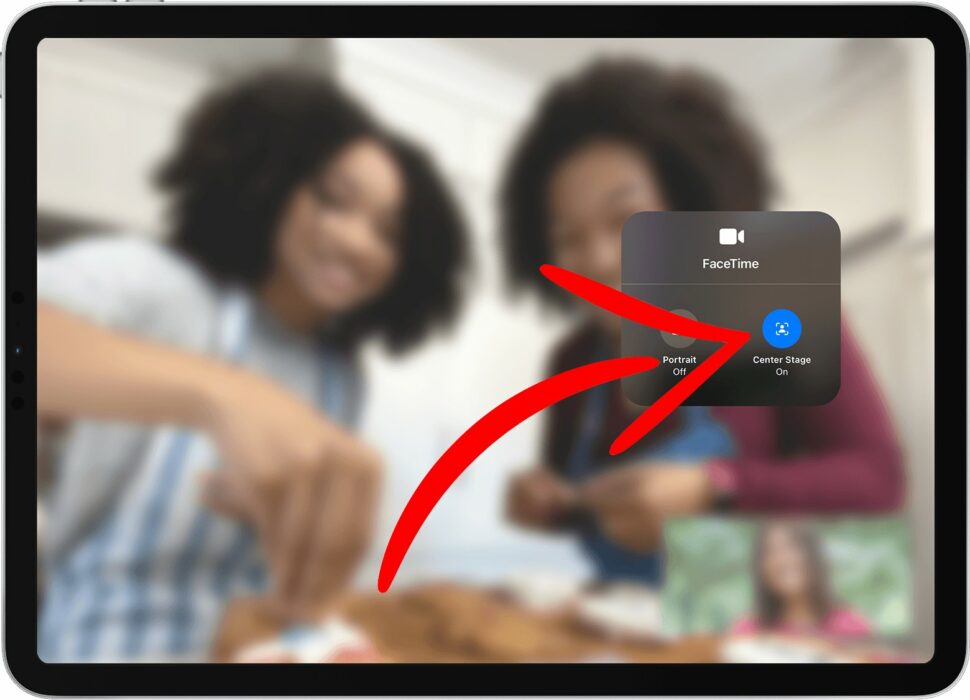 What Devices Support Center Stage?
At the time of writing this article, Center Stage feature is only available on the following iPad models:
iPad Pro 12.9 5th Gen
iPad Pro 11 3rd Gen
3rd gen iPad
iPad Mini 6th Gen
Can We Use Center Stage On Mac?
Apple doesn't offer it on Macs yet, and we think it's a big miss for the new 14 and 16-inch MacBook Pros. The latest Apple computers don't come fitted with a TrueDepth camera, despite having a notched display. There's a strong possibility that the feature will eventually make its way to Macs as well as the iPhone lineup.
However, we know laptop webcams are a joke that's no longer funny. So, there's a workaround with which you can use Center Stage on Mac or any other PC.
You can use the Camo app or EpocCam app to use your iPhone or iPad as a webcam. It is a great proposition if you have a poor desktop webcam, which most of them are.
Which Apps Support Center Stage?
You can use Center Stage outside FaceTime as well. Popular video calling app Zoom supports it. You can learn how to enable Center Stage on Zoom here.
Do You Really Need Center Stage?
The way it works, Center Stage is a neat feature considering the current pandemic. Even if you don't move around much during office calls, the feature certainly adds a groove to personal video calls.
That said, the only caveat here is the iPad's camera placement. Due to the odd camera placement, you'll have to look directly in the camera, or you'll appear looking away from the camera on call. If Apple could fix that, it'd make Center Stage a lot more fun.
If you like this simple explainer, check out our Short Bytes section. We take complex tech topics and break them into short, easy-to-understand articles.
More Simplified Tech Topics!