One of the most popular anime – Jujutsu Kaisen – had a great run in its first season. The anime introduced some great characters from the likes of Yuta Okkotsu, Satoru Gojo, Yuji Itadori, and Panda, among others. Meanwhile, the Jujutsu Kaisen movie was never released in India; and now fans have started an online petition for the release of Jujutsu Kaisen 0 in India.
It has been almost 10 months since the last episode of Jujutsu Kaisen season 1 aired; fans are eager for the arrival of season 2. On the flip side, we're not here to talk about when Jujutsu Kaisen season 2 will air. We're here to talk about the movie "Jujutsu Kaisen 0" and its release in India, along with the online petition for its release in the Indian market. But before going to the matter at hand, let's talk about the movie and its plot; we promise not to give you any spoilers, at least not that you know of!
Jujutsu Kaisen 0 India Release Confirmed?
The movie is a prequel to season 1 of the anime series Jujutsu Kaisen; it is based on the manga series "Tokyo Metropolitan Curse Technical School." The story focuses on Yuta Okkotsu and his childhood demons. The plot of Jujutsu Kaisen features Yuta Okkotu as the protagonist and how he is hunted by his childhood friend, who is cursed.
The movie Jujutsu Kaisen 0 is based on a manga of the same name. While the movie was released in Japan on December 24th, 2021, it is still to be released in many countries. Apparently, in under a month of its release, Jujutsu Kaisen 0 became the 80th highest-grossing movie in Japanese box office history.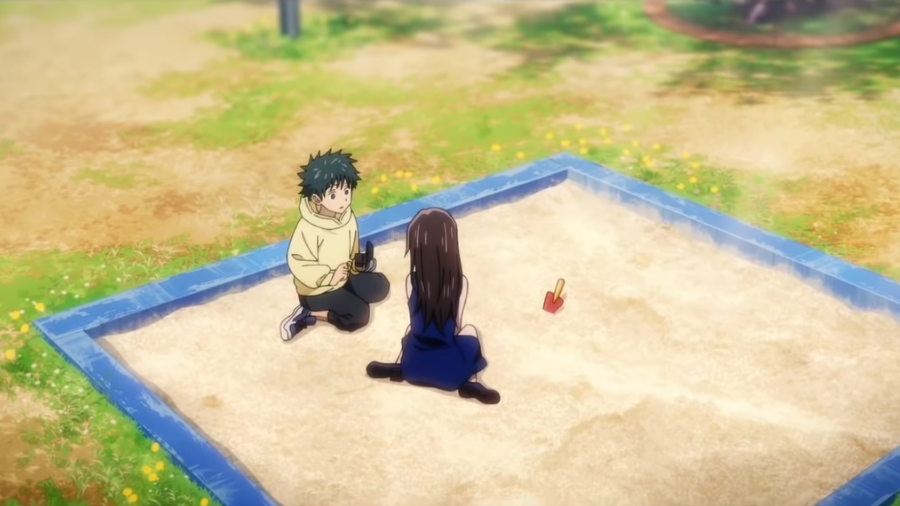 When is the international release of Jujutsu kaisen 0?
As of today, the movie is released only in Japan. Meanwhile, there's no confirmation as to when the movie will make its international debut. Along with this, no statements have been made with regards to the international release of Jujutsu Kaisen 0 either by MAPPA or Toho.
Furthermore, no streaming platform has currently acquired the rights for the online streaming of Jujutsu Kaisen 0. It's safe to say that the movie will make its international debut in around Q2 of 2022; we might as well see a summer release date.
Jujutsu Kaisen 0 theatrical release in India?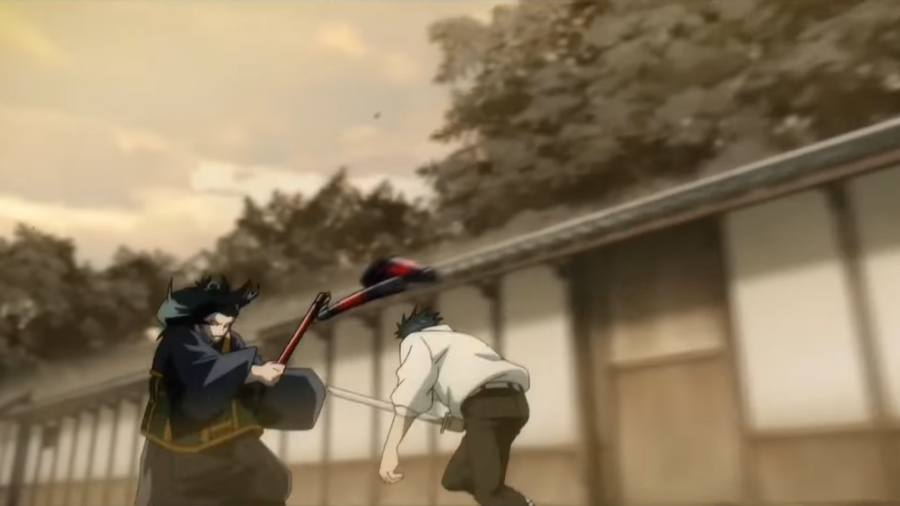 As for another story, Indian anime fans have started an online petition to release Jujutsu Kaisen 0 in Indian theatres. Seeing it is a great step for anime movies getting releases in India, previously, PVR has acquired rights to show My Hero Academia and Kimetsu No Yaiba (Demon Slayer) in select theatres. Meanwhile, one thing that hinders Jujutsu Kaisen 0 from getting released in theatres is the covid19 restrictions. After countless queries from fans, PVR posted a comment on Instagram where its team said "We're in talks with the distributors of the film."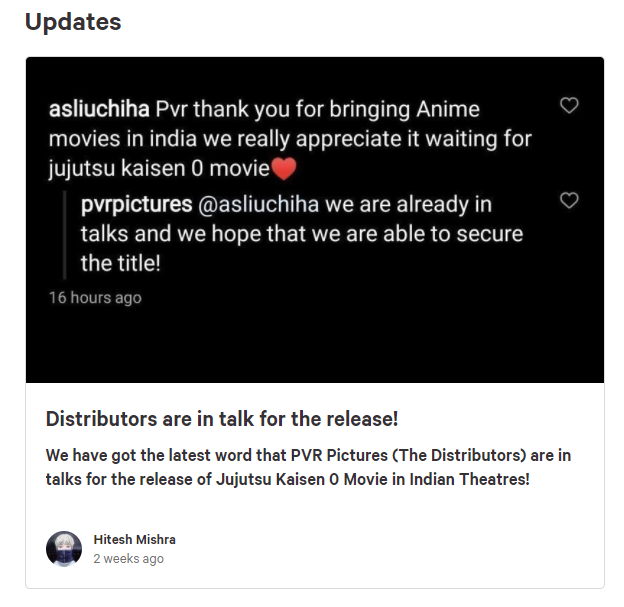 It's safe to say that the movie will get an international release date before any theatrical release in India. In addition, it is expected that Jujutsu Kaisen 0 will first probably stream on streaming platforms Netflix and Crunchyroll.
Whatever might be the case, we're happy anime fans are gathering up and showing their love for the anime. Whether or not the movie gets a release in Indian theatres, the movie will surely be out on streaming platforms.