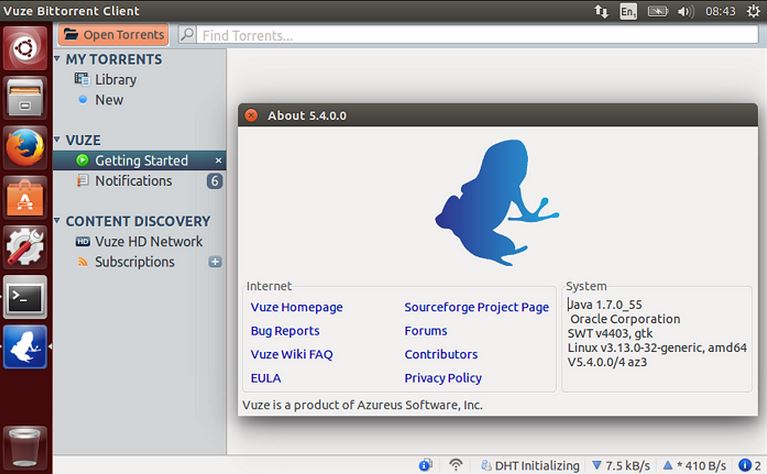 Do you know that BitTorrent's peer-to-peer file transfer network is responsible for world's 45% to 70% of all internet traffic? Usually, all Torrent clients operate in the same manner. If you wish to get the most of the Torrenting and are looking for some download speed improvements. Vuze, one of the most recognized BitTorrent brands, is trying out something different. It is going to speed up the torrents by "swarm merging".
This new swarm merging feature will help you to duplicate the files available elsewhere via BitTorrent and then enhance the speed by combining the seeds and peers from all those sources.
Vuze explains the concept of swarm merging:
"Vuze automatically detects when two or more of your incomplete downloads share one or more files of identical size and will attempt to merge the torrent swarms to download the file faster or, possibly, complete an existing file with bad availability."
Also read: Best Alternatives to Tor Browser to Browse Anonymously
This feature is now available in the latest version 5.6. The new version gives the users a choice to merge swarms by searching for the torrents with same files and combine these swarms. This feature is pretty handy when you need to download some file with very few active seeds.
Vuze performs this swarm merging magic trick by using its "Swarm Discoveries" tool that makes use of Vuze Distributed Hash Table to related different pieces of downloaded content anonymously.
Vuze, previously known as Azureus is BitTorrent client that uses the peer-to-peer protocol for file sharing and is written in Java. It isn't as lightweight as other clients, but it provides a great deal of interesting options for heavyweight users. Over the years, Vuze has evolved as an all-in-one downloading solution and its user base is growing at a good pace.
You can try out the new Vuze client and its swarm merging here. 
Which torrent client do you prefer for downloading? Tell us in comments!
Stay tuned for latest technology and social news from fossBytes!