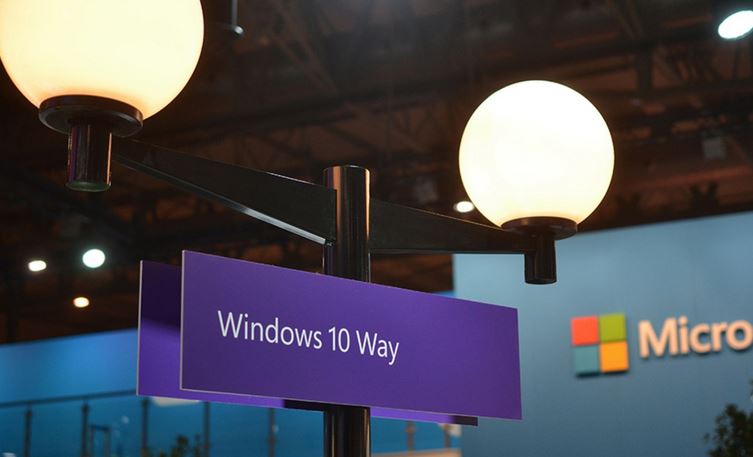 You must have come across numerous details about Windows 10 operating system from Microsoft. After reading a lot about Cortana integration, Edge browser and Continuum feature, here's something new for you.
M
icrosoft is distributing the new updates in Windows 10 using a peer-to-peer protocol i.e. P2P technology. Till now, Microsoft delivers the updates from a single source and with Windows 10, the company is moving ahead with P2P.
Peer-to-peer technology is a decentralized model of communication where each participant has some data sending or receiving capabilities. In the usual server-client model, the client system makes a request to the server and the server completes it. Whereas in P2P, each participant functions both as server and client. Torrenting works on the same P2P protocol with its seeds and leechers terminology.
This Peer-to-peer updating system is optional. If you'll choose to go with this feature, you will be able to download the updates using two modes:
Your PC will receive updates from the other systems on the same network. Or,
Your PC will be receiving the same both from the local network or the PCs on the web.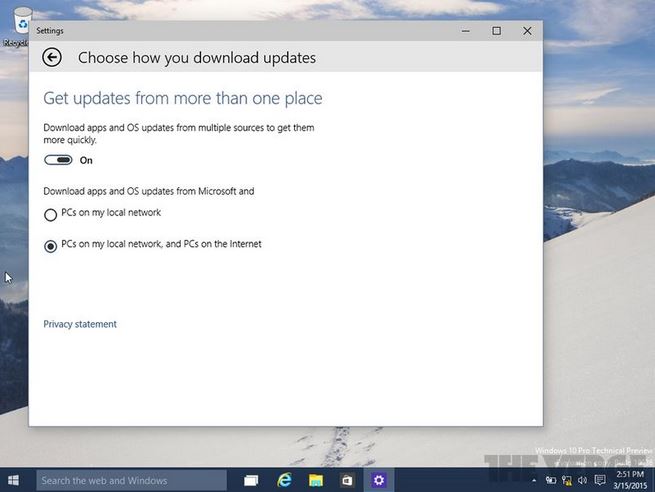 Back in 2013, Microsoft acquired Pando Networks, which is a peer-to-peer file sharing technology just like BitTorrent. So, this movement towards P2P isn't surprising. It's not clear if Microsoft is using the same technology for peer-to-peer updates or something else, but it surely has some Pando Networks connection.
Also read: Top 15 Most Popular Torrent Websites of 2014
The P2P networking came into existence since the invention of ARPANET, but the advantages of P2P protocol became obvious to the people in late 1990s. The music sharing application Napster appeared using the P2P sharing followed by Gnutella and BitTorrent. This is also used to provide an anonymous route to the network traffic and distribute storage. Most commonly used applications of P2P networking pertain to the media sharing services.
The Verge writes that this could spark some security concerns related to the cogency of updates and it's possible the Microsoft has surely built some solid methods to full proof and verify the updates before installation.
With this peer-to-peer update system, Windows 10 is receiving updates more often. Earlier, every PC downloads updated for itself from the servers at Microsoft and gulps the prized bandwidth allowance which will be useful for data plans with limitations.
Also read: How to Download Torrents Online Using IDM? 4 Working Ways for You!
Are peer-to-peer updates by Microsoft a good choice? Tell us in comments.
For more updates and interesting stories from fossBytes, subscribe to our newsletter. [newsletter_signup_form id=1]