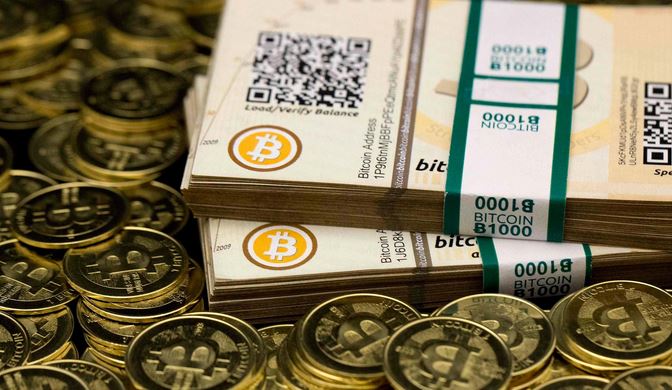 uTorrent is one of the most popular torrent clients out there and a new update in the software has brought some unwanted package along with itself. Along with the new update, your PC may be running a Bitcoin miner as a background process without letting you know.
This new upgraded version is 3.4.2 build 28913. Many uTorrent users have reported this on forums. People were shocked to notice the sharp increase in the CPU usage after the update. On investigating furthermore, it was found that uTorrent itself wasn't using the CPU power, instead it was being done by a software called EpicScale, which is a Bitcoin mining application.
Also, read our list of the best torrent websites of 2015.
What is Bitcoin and bitcoin mining?
Bitcoin is a type of digital currency which uses several encryption techniques for regulation of generation of currency units and fund transfer verification. No one prints it or controls it. It's controlled and generated by lots of people all around the world by solving mathematical problems using software. This creation of bitcoins is called mining and users are rewarded by fresh bitcoins and transaction fees.
Bitcoin has been a part of BitTorrent's experiment since years as a banner ad in uTorrent to monetize it. It's possible that BitTorrent has partnered with EpicScale to increase its income. This is cool and none of our business, but the twist comes when users report that the update doesn't mention any instance of warning or notice.
Also, know ways to download torrent files without using uTorrent or other clients.
Using user's CPU power this way is a serious infiltration. The parent company BitTorrent replied to the queries that they've scanned their installer and uTorrent doesn't do such activity without user's consent. Some users have updated the uTorrent (including me) and they didn't find EpicScale being forced via the installation.
So what's the truth and what to do?
It may be some kind of error at the distribution partner end. There's another possibility that users forgot to read the warning and continued to install this risky update.
If you're noticing a sharp rise in CPU usage after the update, check if there's some program named EpicScalei running in your system. Check this by going to Programs and features in Control Panel or via Task Manager.
---
 Did you find this Bitcoin miner app in your system?
Tell us in comments and send us screenshots on our Facebook page and we will add it in our post!
Stay tuned for latest technology news from fossBytes!
---