Valorant has become one of the most popular games of 2020, which millions of players enjoy worldwide. On the other hand, there's no point in explaining Minecraft's popularity, the game that has already grabbed more than 120 million from around the world.
In Minecraft, players can create anything if they use their creative minds; and that's exactly what's happening. Apparently, a gaming enthusiast is recreating the entire 'Practice Range' from Valorant in Minecraft.
The Reddit user in question goes by the username 'Knife_Birb.' Interestingly, the player announced on Reddit that he has started building the entire Practice Range from Valorant in Minecraft. As of now, he is single-handedly working 6-8 hours a day to complete the project, which is quite amazing.
The Reddit user also confirmed that he'd put the Valorant map up for download once the project is complete. Moreover, the user posted one screenshot of the project on Imgur, which looks exactly similar to the original Practice Range in Valorant.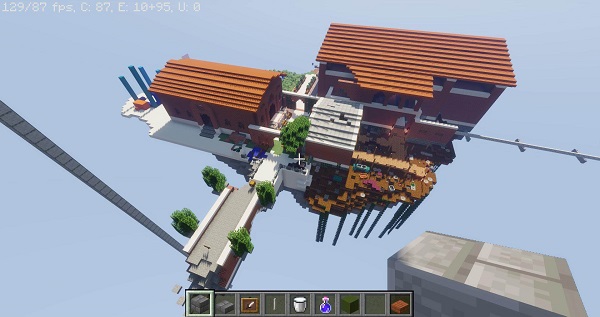 What's even more exciting is that the Minecraft version of the 'Practice Range' will have a working teleporter. Other than that, the Reddit user promised that he would include the 'original parkour' element in the game's range, which is fascinating. However, the player will adjust some scaling for the parkour part because, according to him, "making a 1:1 replica in mc (Minecraft) just doesn't work well in some areas."
Honestly, we don't know exactly when the recreation of Valorant's Practice Range will be ready for download. Nevertheless, the possibility of getting a Valorant map in Minecraft is quite exciting.