Chromium is Google's open-source web browser codebase that most common browsers use. It's a standalone browser and a codebase that anyone can modify, compile and release according to their own will. While raw Chromium is safe, some modified versions of Chromium on the internet contain adware or malware. Fret not because you can uninstall these modified Chromium browser variants on Windows PCs.
If you install Chromium manually, there is no need to worry. However, if you see Chromium installed on your system, don't remember installing it, and Chromium won't uninstall, you might run into issues. Unwanted Chromium versions may come with third-party applications that you can install from the internet. Here's how to uninstall unwanted Chromium browser variants.
Uninstall unwanted Chromium browsers
Depending upon the severity of modifications, it can be a task to uninstall the Chromium browser from your Windows machine. Uninstalling Chromium can prove to be more difficult than uninstalling Microsoft Edge. Likewise, this Windows guide will help you remove the unwanted browser from your PC.
Method 1: Uninstall via Control Panel
It's possible that the modified version of the Chromium browser has an uninstall entry. Use the Control Panel to uninstall Chromium browser.
1. From the Start Menu, open the Control Panel. From the home page, click on "Uninstall a program" under the Programs tab.
2. From the list of programs, find the "Chromium" entry and right-click on it. Click on the Uninstall option from the list.
3. Finally, follow the on-screen instructions to uninstall the Chromium Browser.
Note: You might also want to uninstall any suspicious third-party applications you recently installed on your computer for maximum safety.
Method 2: Uninstall Chromium browser via third-party software
If you don't manage to uninstall the browser from the Control Panel, you can also use third-party application uninstallers to remove the unwanted software. Likewise, let's have a look at a fix if your Chromium won't uninstall.
1. Firstly, install IObit Uninstaller by downloading it from this link.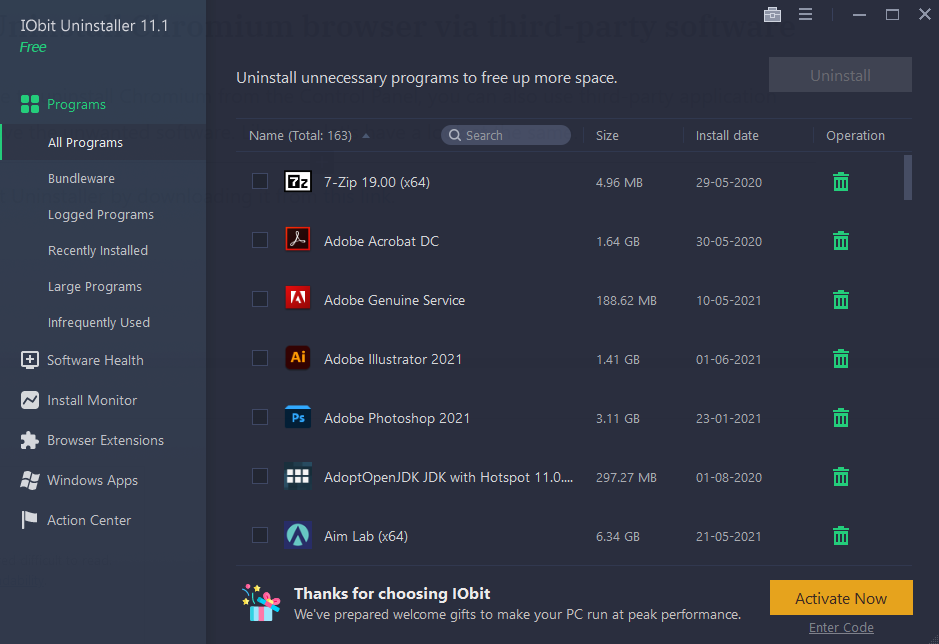 2. Once installed, find and select Chromium from the list of applications.
3. Then, click on the Uninstall button to begin uninstalling Chromium Browser.
Method 3: Remove Chromium app data manually
If you can't uninstall the unwanted Chromium browser, you can certainly remove the app's associated files. To do so, follow the following steps:
1. First, right-click on the Start Menu icon and open the Task Manager.
2. From the Processes tab, you can identify the Chromium process running.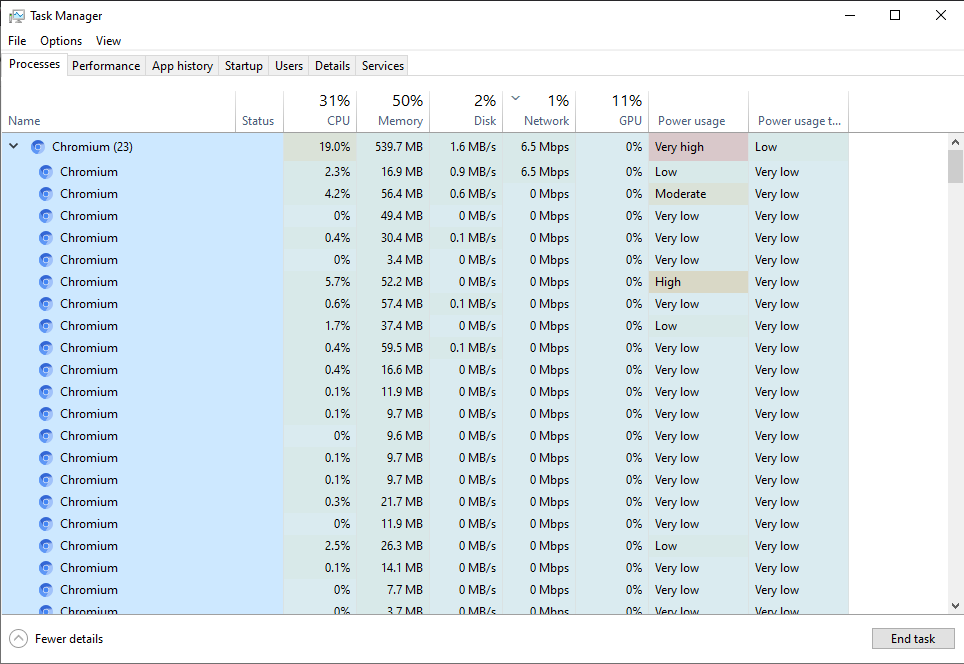 3. Right-click on any Chromium process and select the "Open file location" option.
4. A folder containing the malicious Chromium browser files will open. End the process from the Task Manager and delete the entire folder to remove the unwanted Chromium Browser.
Method 4: Using MalwareBytes to remove malware
Lastly, if everything fails, you can rely on MalwareBytes. A program is a powerful tool that scans and removes unwanted malware and application data from your Windows PC. Likewise, follow the steps below to uninstall the unwanted Chromium browser.
1. Download and install MalwareBytes from their website.
2. Once the installation is complete, open the MalwareBytes app.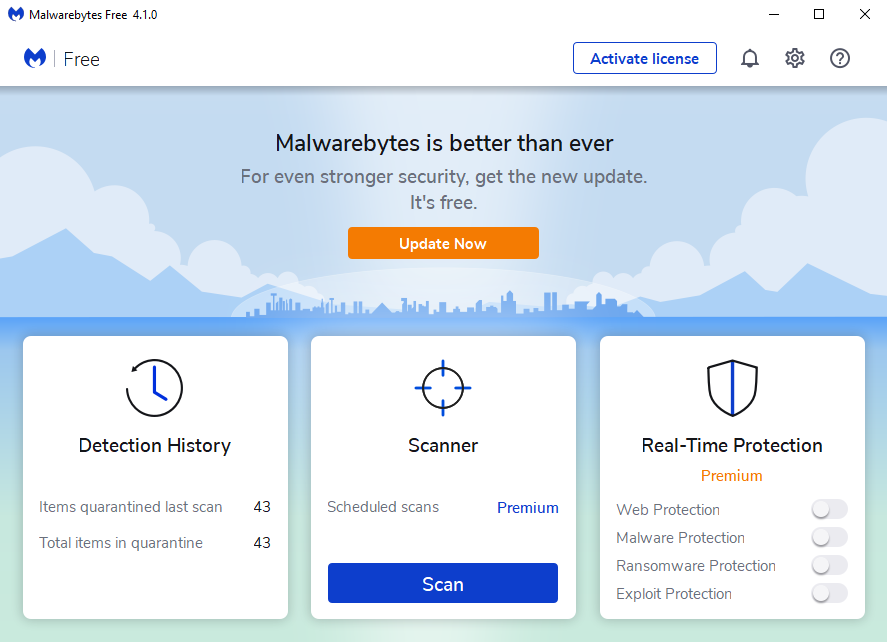 3. Then, click on the blue "Scan" button on the screen to begin a system-wide scan. Please wait for the process to be completed.
4. Finally, review the detected malware and adware on your system and remove them. Also, restart your PC to see the effect.
This concludes the multiple process of uninstalling any unwanted Chromium browser variants on your PC. It's essential that you install third-party software with extreme care and awareness, or you might end up with a malware-affected Windows machine.
Frequently Asked Questions
Is Chromium a virus/malware?
The actual raw Chromium browser is a completely safe browser. However, anyone can modify it (because it's open-sourced) to inject malware to create a web browser with viruses.
How did Chromium get on my PC?
If you don't install Chromium manually, it will most probably come with third-party software that you installed from the internet. Be aware while installing any applications from the internet.