Biometrics are becoming more and more important for online security and authentication. They have even become quite mainstream, with at least 25% of people using biometrics in some capacity. A report by the FIDO alliance finds the latest consumer trends and adoption of authentication technologies across the globe.
Five major findings regarding biometrics and online security
Passwords are, unsurprisingly, still prevailing over other, more secure, and widely available authentication methods.
Biometrics are gaining traction, both in the perception of security and usage — a positive shift compared to historical consumer opinions.
Consumers still wrongly believe that taking action to strengthen a password is the best way to secure their account.
Many consumers still don't know what action to take to secure their accounts, even if they wanted to.
Consumers need to be educated on the risks and implications of poor account security and the solutions available to lock down their accounts.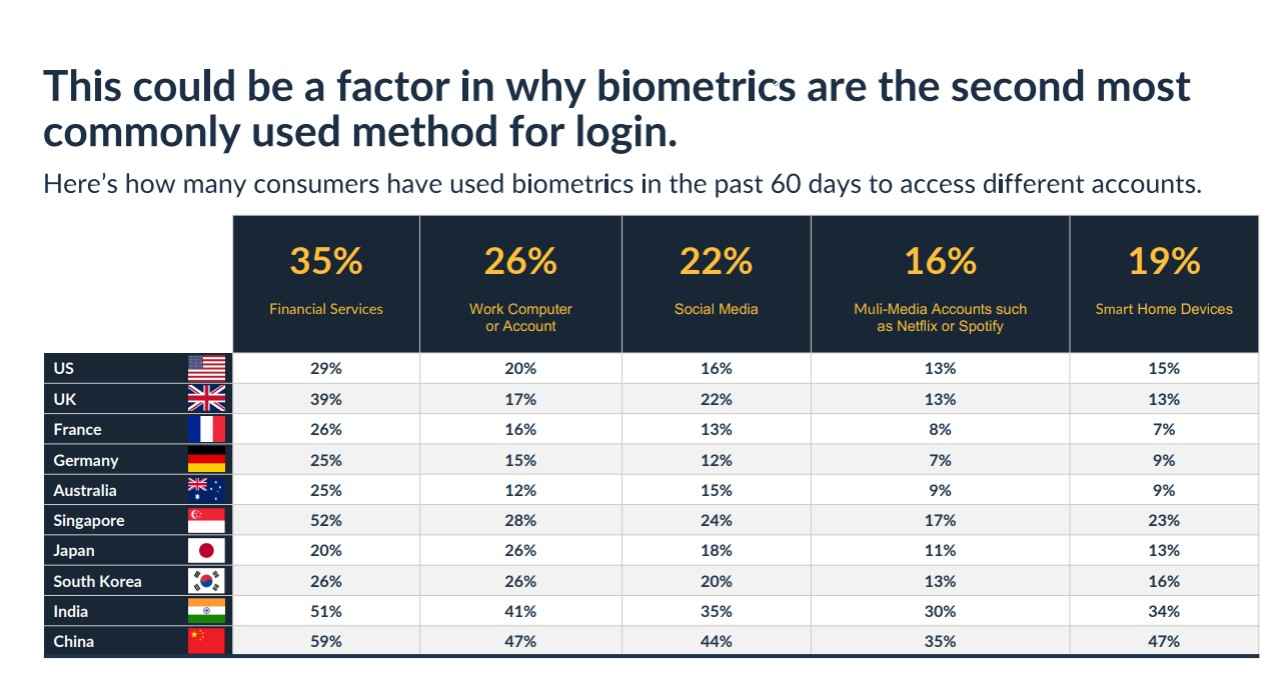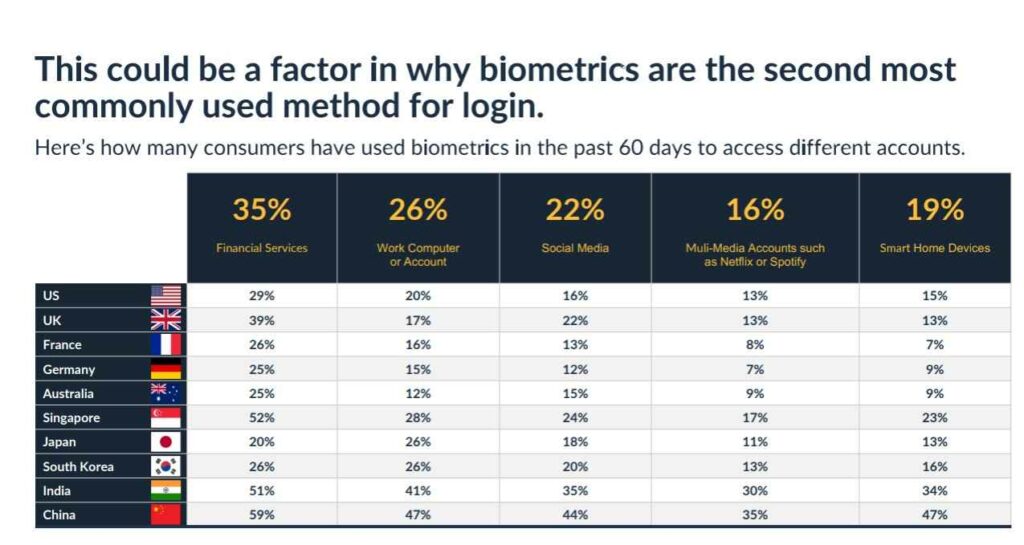 Passwords are still the most used method for logging in for consumers. However, 32% of consumers believe biometrics is the most secure way to log in to their online accounts, apps, and devices. This shows that biometrics are gaining traction and usage compared to passwords, which remain at 19%.
Interestingly, the financial sector was where the use case for such authentication shined. On average, 35% of consumers have used biometrics to access financial services in the last two months, with 28% citing it as their preferred method. The report also mentions the steps taken by consumers concerned about their online security.
Most of them (43%) have improved their password strength, which shouldn't be relied on as the only way to keep accounts safe. Some have relied on using biometrics (38%) and authentication software (21%). Out of those who have not taken any action, more than a third (37%) of them say they don't know-how.
The report concludes by pointing out that consumers should know how to increase their online security, whether it be through stronger passwords, SMS OTPs, authenticator apps, security keys, or even on-device biometrics.