Short Bytes: Android N could be finally named Android Nutella. This was hinted in the Android N Developer Preview announcement post by Google's Android boss Hiroshi Lockheimer. It's also possible that Google announces an online poll in future, be prepared!
I
s Google going to finally name Android N as Android Nutella? Well, the final name hasn't been revealed yet, but
we've been making guesses since a long time
. Our two favorites were Android Naankhatai (an Indian sweet) and Android Nutella. It seems that Android Nutella is winning the bet.
It is certain that the final name is going to be Android Nutella — at least this is what Hiroshi Lockheimer, Google's head of all things Android, is hinting at. In his Android N announcement post on Medium, Lockheimer teased Android Nutella by saying:
So, the burning question that's on everyone's mind: what will the N release be named? We're nut tellin' you yet.
It's also possible that he's misleading the Android fans — yes, it has happened in the past.
During his India trip in December, Google CEO Sundar Pichai said that it's possible that Android 7.0 could be named via an online voting system and he didn't deny the possibility of an Indian delicacy as the next Android. So, anything could happen.
If Google decides to go ahead with Android 7.0 Nutella, it would be Android-maker's second corporate team-up, after 2013's Android KitKat. Back then, Google said that Kit Kat was a universally recognised sweet and the deal didn't involve any money exchange. We can expect something similar in Android Nutella's case.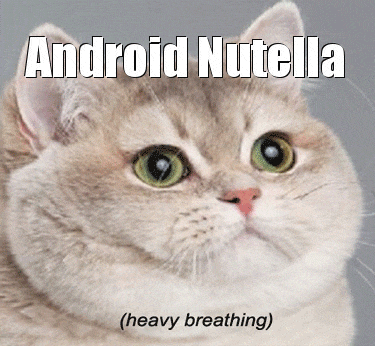 What are your guesses? Here are some options — choose one and tell us in the comments below. It's possible that Google announces an online poll in future, be prepared!
Android Nutella
Android Naankhatai
Android Nerds
Android Nougat
Android Nut Roll
Android Napolean
Android Nonnevot
Android Nanaimo
Android Neenish Tart
Meanwhile, know How To Get Android N Preview Right Now On Your Phone — Android 7.0 Nutella?