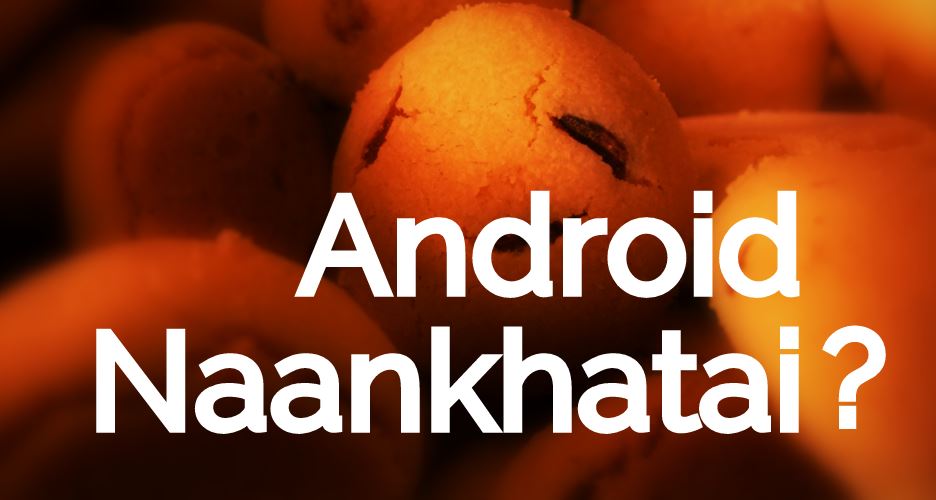 Short Bytes: After the Alphabet restructuring, Google announced its new CEO India-born Sundar Pichai. During his current India visit, he called India Google's next big playground. Answering a question regarding the name of next Android OS, Sundar didn't deny the possibility of naming it after an Indian sweet and hinted at an online poll to decide the name of next Android delicacy.
T
hese days Google CEO Sundar Pichai is in India, his home country. During the visit, he has already stressed on India's importance in his future roadmap of Google and said that "
Google is just barely getting started in India
". Yesterday, the 43-year-old Google CEO talked to the Delhi University students about a number of topics and revealed many interesting facts. (Link to the complete video is given at the end)
Earlier, he announced Google's future investments in India and plans to set up free public WiFi networks at 100 railway stations. The tech giant also plans to help rural women get online, establish a new campus in Hyderabad, and fast-forward the current work on Project Loon. Sundar revealed that he is open to naming Android N after some Indian sweet. Well, I've already predicted Android N as Android Nutella but I'm willing to be proved wrong.
During the question-answer round, a student asked, "Why haven't you created Android with names of Indian sweets — like N for Naankhataai, or P for Peda?" As expected, the question got Google CEO smiling.
Answering the question, Sundar said that maybe the next Android name will be decided after conducting an online poll. He said:
I'll meet my mom next time; I am gonna ask for suggestions… meanwhile for the next series, Android N, maybe we should do an online poll and all Indians should vote.
During the session, he revealed some interesting facts about himself. Apart from his love for programming, he's an ardent Barcelona and Lionel Messi fan. "When I was young in the 1980s, I remember driving my mom crazy because I used to wake up in the middle of the night to watch the Brazilian team," he said.
He also cleared his rumors about his phenomenal memory. It's said that he could remember every single number he dialled during his India days. "It was because the landline numbers back then were only five or six digits," he said. "But when I moved to the US and got hold of a smartphone."
Watch his complete conversation below:
What Indian sweet names do you suggest for the next Android version? Android Naankhatai, Android Narkeler or something else? Tell us in the comments below.
Also read: Why Android N is Going to Be the Biggest Change in Android's History