If you always have faced difficulty following through the end of your routines, then the new features of Google Assitant would come really handy for you.
Google has announced new features for its virtual assistant, especially to help us fight the morning laziness. In a blog post, the company confirmed about rolling out a new feature for Google assistant, on our Android devices, that will trigger smart devices once we hit the snooze button on the alarm.
The Google Assitant feature named Routines has been added to the Clock app on our Android devices. Once you have updated the Clock app, you can make your own routine in via selecting the activities "after I dismiss my alarm."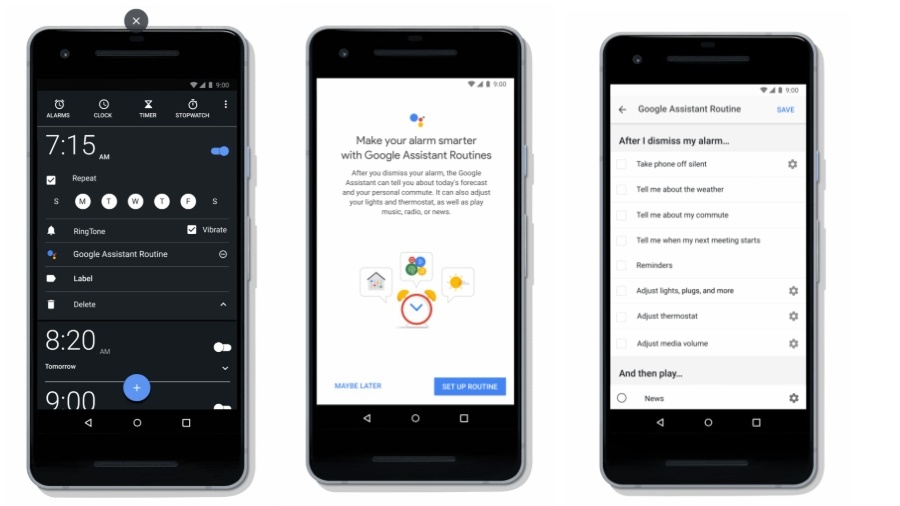 You can do stuff like "telling you about the weather and traffic on your commute to work, turning on your coffee maker and lights, playing the news, and more."
Apart from Routines, the company has introduced some new features in Google Home. It has added the ability to set up an alarm from popular animated characters with the Google Assistant on smart speakers.
These alarms would have funny/motivational messages from entertainment characters, rather than the monotonous ringtones. Some of these characters would be from LEGO,  Teenage Mutant Ninja Turtles and many more.