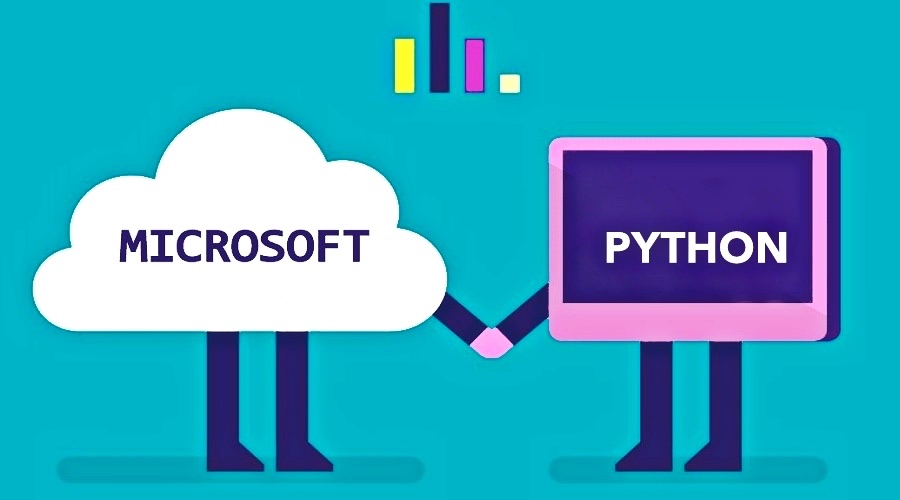 Short Bytes: Python is one of the most popular programming languages around and it's a lot easier to learn than others. Microsoft has recently shown its Python-love by starting a Python Engineering blog. Know more about the applications of Python programming language at Microsoft and this blog.
P
rogramming is a powerful tool that you can use to solve all kinds of problems. While there are many powerful and faster programming languages, Python gets many things right. Also, compared to others, it is one of the easier ones to learn and a little more forgiving. In this article, I'll tell you about Microsoft's Python team and its new
Python Engineering blog
.
If we talk about Python's application at Microsoft, company's Python team is a part of the Data Group in Azure. It's a well-known fact that Python has become a big part of data science these days.
Microsoft's Azure Data Group is responsible for creating and maintaining SQL Server (Linux says hello!), Cortana Analytics Suite and Azure ML Studio. This team has also brought the much-appreciated Python Tools for Visual Studio that comes with all free or paid versions of Visual Studio 2015.
Why Did Microsoft Start A Python Engineering Blog?
In its first ever Python Engineering blog post, the company tells that it's working more and it has a lot to share with the Python community and developers.
Microsoft is known for creating cool side-projects. If we talk about the most popular ones, you can read our post on Microsoft's age-guessing robot. Company's Python team makes interesting tools frequently and share them with the world. Here are some Python based projects that you can check out on its blog —
Project Oxford — Speech recognition and natural language processing in Python,
PyVot — For Excel lovers
PyKinect2 — For Kinect users
The team also makes short Python training videos and plans to share them via its blog.  Another important thing, the team will also be sharing your stories if you've made something awesome with Python, Azure, Visual Studio, or Azure ML — just send an email to [email protected].
For more information, you can follow Microsoft's Python Engineering blog and keep yourself updated.
If you wish to learn Python programming and make cool things, don't forget to check out these courses: