In a recent track test, the prototype of the solar electric car Lightyear One crossed 441 miles (710 km) range. The figure is quite surprising as no EV has achieved such long-range with a smaller battery pack.
Lightyear One is equipped with a 60 kWh battery pack, and with its recent achievement, we can say it set a benchmark of efficiency in EVs.
Lex Hoefsloot, the CEO and founder of Lightyear, said in a press release, "After four years of hard work and in-house development, this is a significant engineering and technological milestone. It validates the performance of our patented technology and truly shows that we can deliver on our promise to introduce the most efficient electric vehicle."
Lightyear is a Dutch EV startup and is currently working on solar electric vehicles. A couple of months ago, we reported on Lightyear One, the world's first solar electric car. The car has been advertised with an electric range of 450 miles (725 km).
Being a new company, it was hard for the experts to believe the claims of the EV Maker. Hence, at times, many of us were skeptical if it could really offer that.
Anyway, let's dive into the details and tell you more about this test.
Lightyear One Solar EV Tested Range: Performance Testing
According to the startup's official website, Lightyear One could deliver a WLTP (Worldwide Harmonized Light Vehicles Test Procedure) range of 450 miles. Since it's a solar EV, it's also equipped with a solar roof that could contribute up to 45 miles of driving range on a sunny day.
However, the recent test was not conducted under any WLTP or EPA authority. Hence, it's still due for an official WLTP test.
It was part of an initial test drive with Lightyear One prototype and was held at Aldenhoven Testing Center in Germany.
The solar EV was driven at a speed of 53 mph (85 km/h) on a single charge with a battery capacity of 60 kWh. According to Electrek, Lex told them the test took over 9 hours to complete, and if it included the time it took to switch drivers, then the total time would be around 10 hours.
As it was a long test, they had to switch drivers every two hours. The total energy consumption of the prototype was 137 Wh/mile, which according to Lex, was 50% more energy efficient than most electric cars in the market.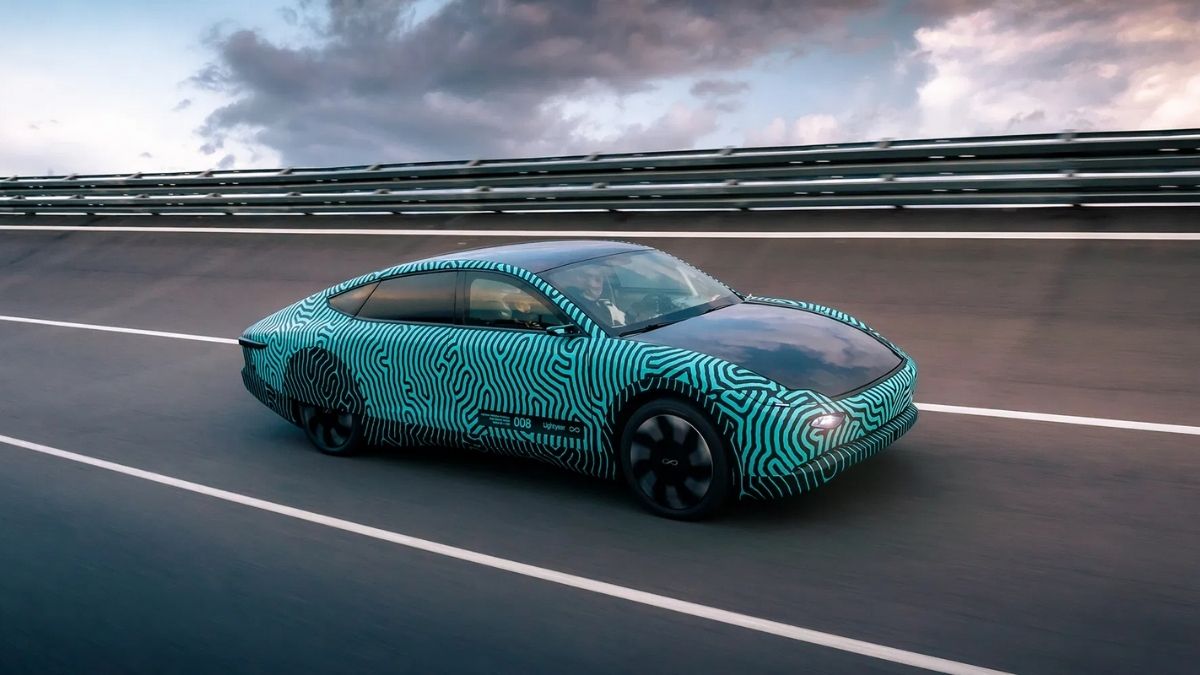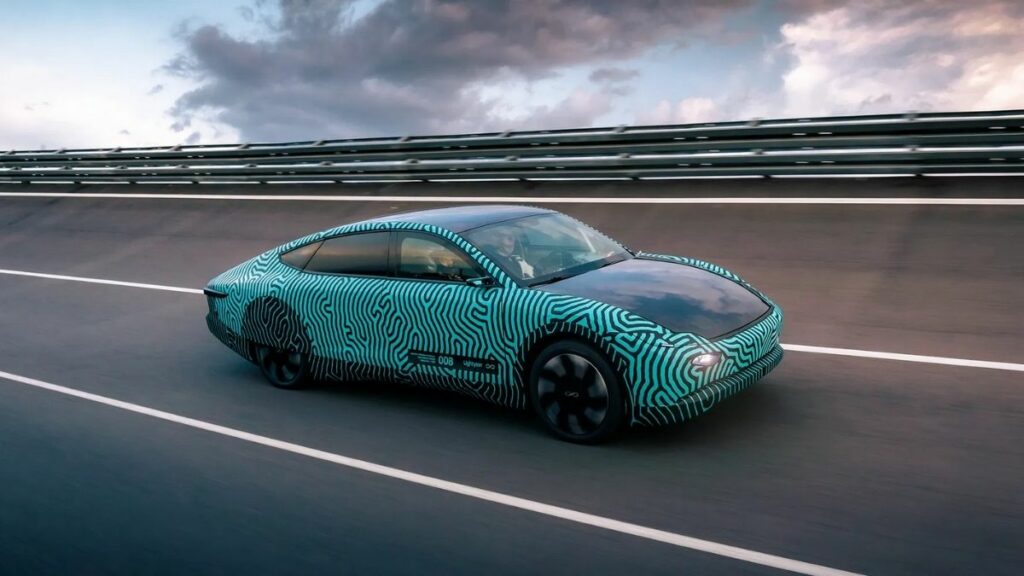 Impressively, the company aims to bring this down to 52 Wh/miles (83 Wh/km), as mentioned on the website. Lex said: "It definitely surpassed expectations on such a very early run. We know we can still improve on, for example, aerodynamics, the powertrain, brakes, and suspension. So we are delighted with these early results."
When asked about the range they got from solar panels, and Lex said it was a bit of a cloudy day, so they got only 25 miles from the sun. Had it been a full sunny day, they could have easily surpassed the 450 miles barrier they promised.
Launch Date
Lightyear One is expected to go into production in the first half of 2022. It'll be a limited edition product, and only 946 units will be made.
However, the company plans to expand its lineup and start mass production in 2024.
Source: Lightyear