Back in the late 2000s, Gossip Girl had an enormous fan base and viewers loved the series. Unfortunately, the series didn't end on a high note, and the creators were forced to cancel the series after five seasons.
Well, that's all in the past. The popular drama series is finally getting a Reboot. Hopefully, this time around, the writers can maintain the quality of the show over time.
That being said, today, we will take a look at where you can watch the Gossip Girl reboot and when it will return. Let's start:
Gossip Girl Reboot Release Date And Time
Episode 1 in the Gossip Girl reboot will stream on HBO Max on July 08, 2021. As for the release time, usually, the episodes are released at 12:00 AM PT/3:00 AM ET. This series should follow the same schedule.
Where Can I Stream Gossip Girl Reboot Online?
The reboot of the series will be available to stream on HBO Max and CW with a day's delay. You can head over to HBO Max to watch episode 1 after its release.
Can I Watch Gossip Girl Reboot On HBO Max For Free?
Fortunately, HBO Max provides a free 30-day trial to its new users. Thus, you can watch any content in its catalog for free with your new account.
However, once your free trial is over, you need to pay $14.99 to continue their service.
Gossip Girl Reboot Cast
Here is the main cast of the series:
Julien Calloway played by Jordan Alexander
Obie played by Eli Brown
Max Wolfe played by Thomas Doherty
Kate Heller played by Tavi Gevinson
Audrey Hope played by Emily Alyn Lind
Aki played by Evan Mock
Luna La played by Zión Moreno
Zoya Lott played by Whitney Peak
Monet de Haan played by Savannah Lee Smith
What To Expect In Gossip Girl Reboot?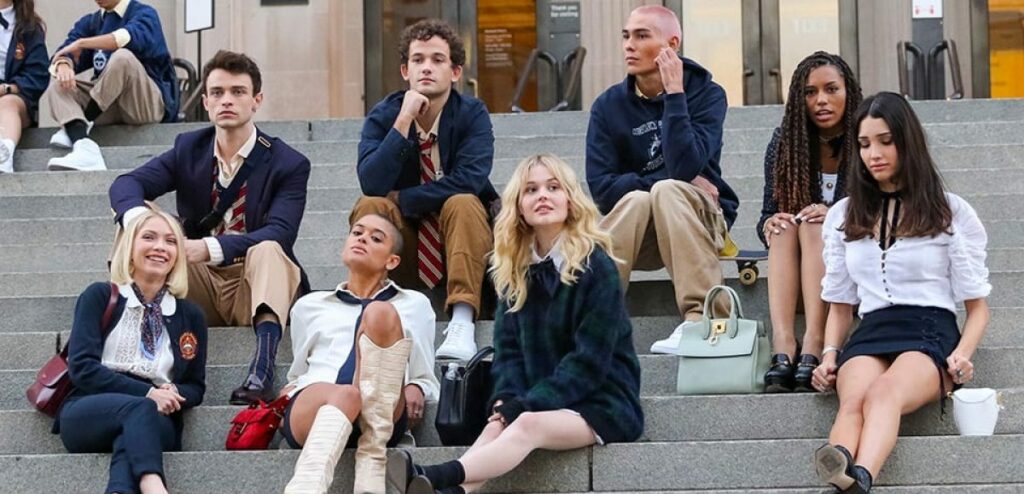 Although this is a reboot, the creators from the original series are still onboard. So, the story will most likely remain the same with a few tweaks here and there.
The biggest talking point of the series is its brand new cast and how they will learn the horrors of life when a ruthless blogger won't leave them alone!
Do you think the reboot will succeed? Let us know your views in the comments section below. Check out other popular titles like Loki and Elite.
Gossip Girl: F.A.Q.
How many episodes are there in Gossip Girl Reboot?
The series will be divided into parts 1 (6 eps) and part 2 (4 eps). So, there are a total of 10 episodes planned for the series.
Is Gossip Girl only on HBO Max?
The series will initially be available on HBO Max. But after a day's delay, viewers can watch them on CW as well.