Water Resistance Tester is another great app that anyone can find on the Google play store. The app will help you test if your phone is still waterproof by testing whether the IP67/IP68 water-resistance seals on your device are still intact. It uses the barometric pressure sensor built into most high-end smartphones to detect minute differences in pressure. However, the seals can become compromised with drops and device aging, so keep your phone away from liquids at all times.
The app was first discovered by the Android Police, who tested its validity. But they also noted that the developer Ray W makes no guarantees in the app, and the results probably won't sway a company that's decided it doesn't want to honor a warranty. But from taking a look at the Google Play Store reviews, you can tell that the application shows great results.
Check if your phone's water-resistant!
Note- If you have ever had your screen replaced, battery changed, or anything that requires opening up your device, that will compromise its seals.
---
How to Test if your Phone is still Waterproof?
1. Install the Water Resistance Tester from Google Play Store.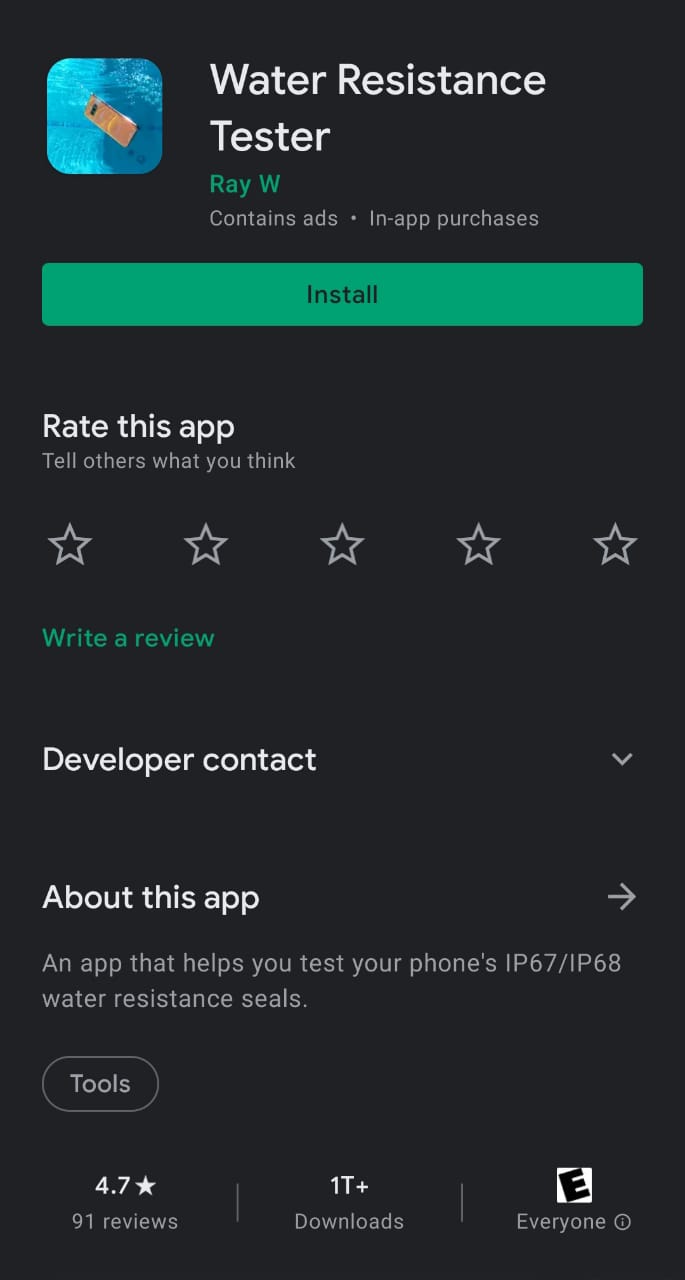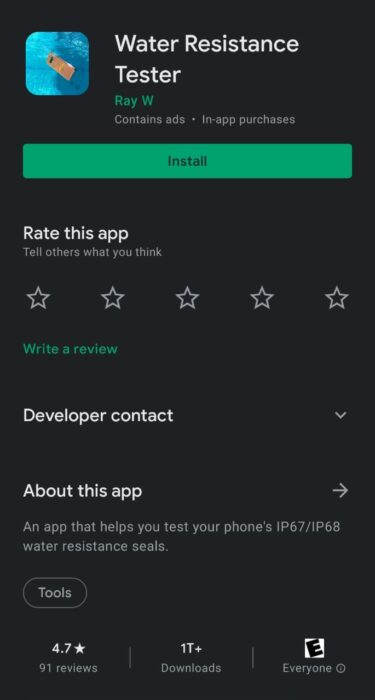 2. The app won't work if your device is unsupported. It should at least have a barometer that is only present in high-end models to check if your phone is still waterproof.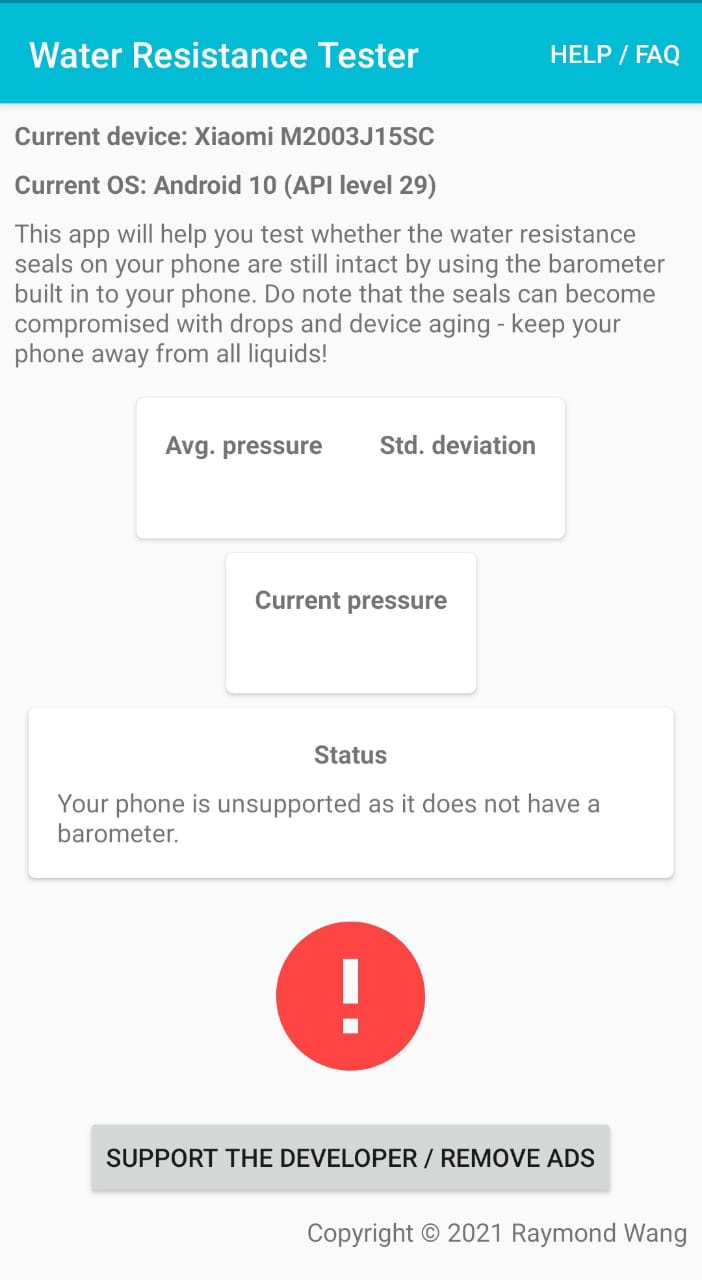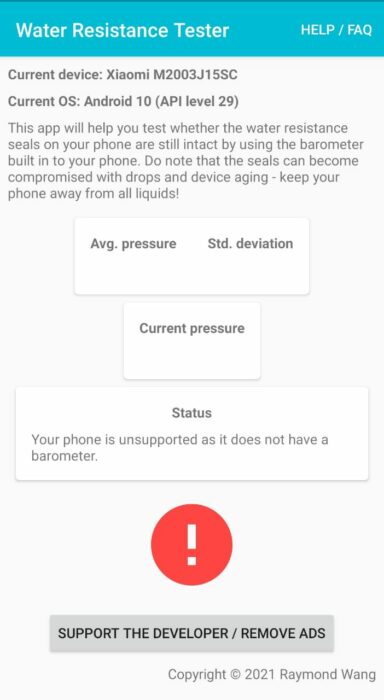 3. Press on the two pressure points shown on the app.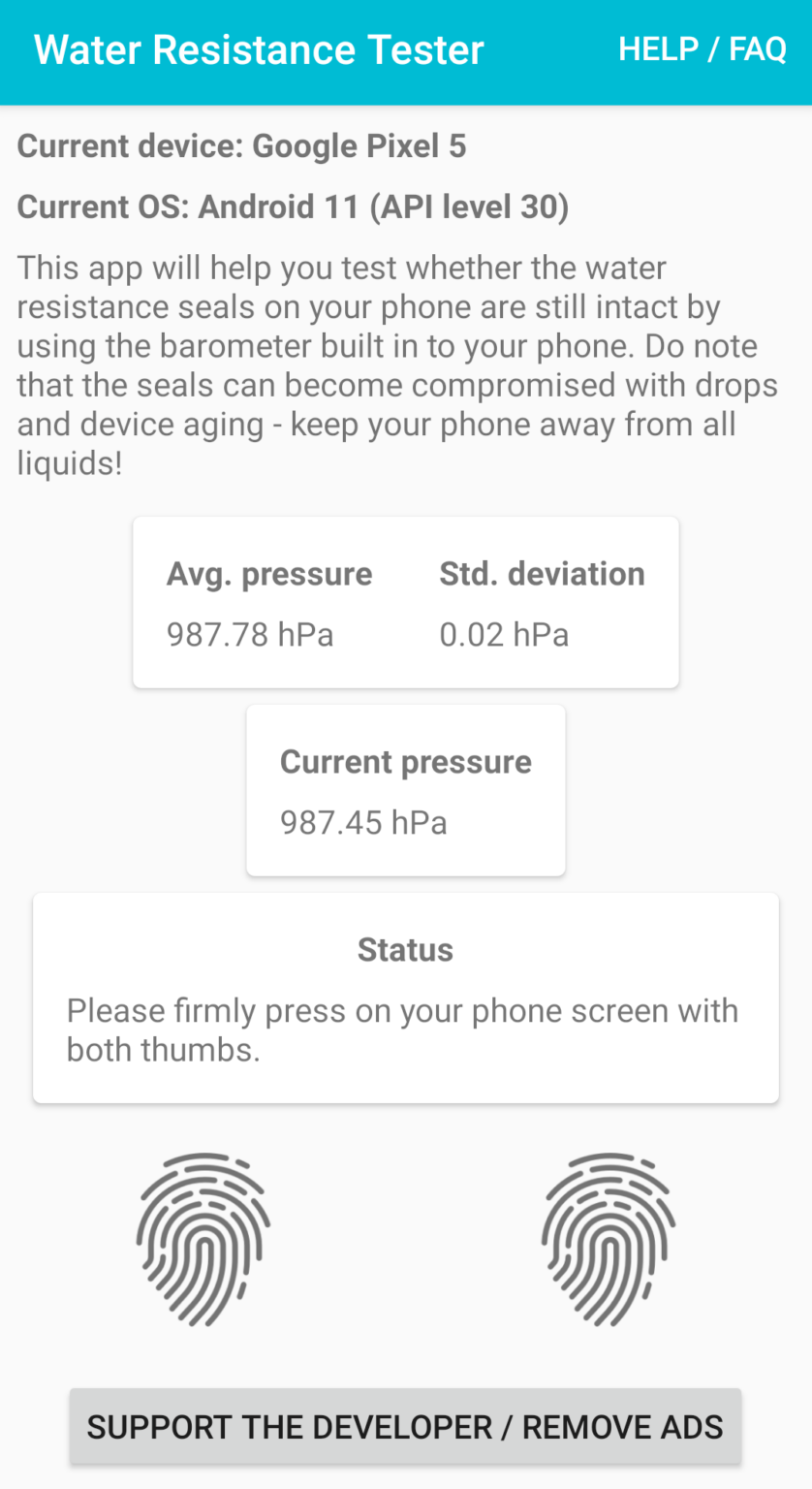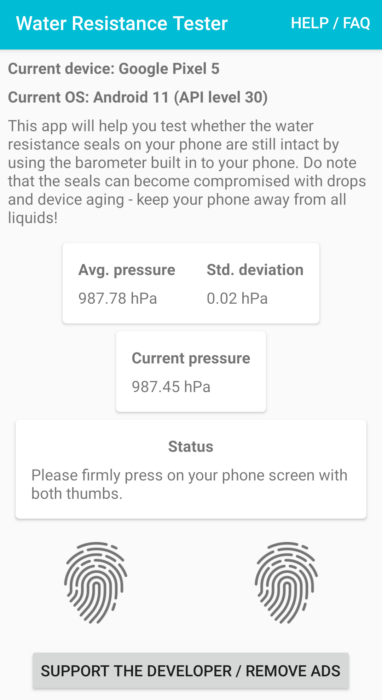 4. The app will give you the result by comparing pressure and standard deviation. If your device seals are still intact, it will come out as positive.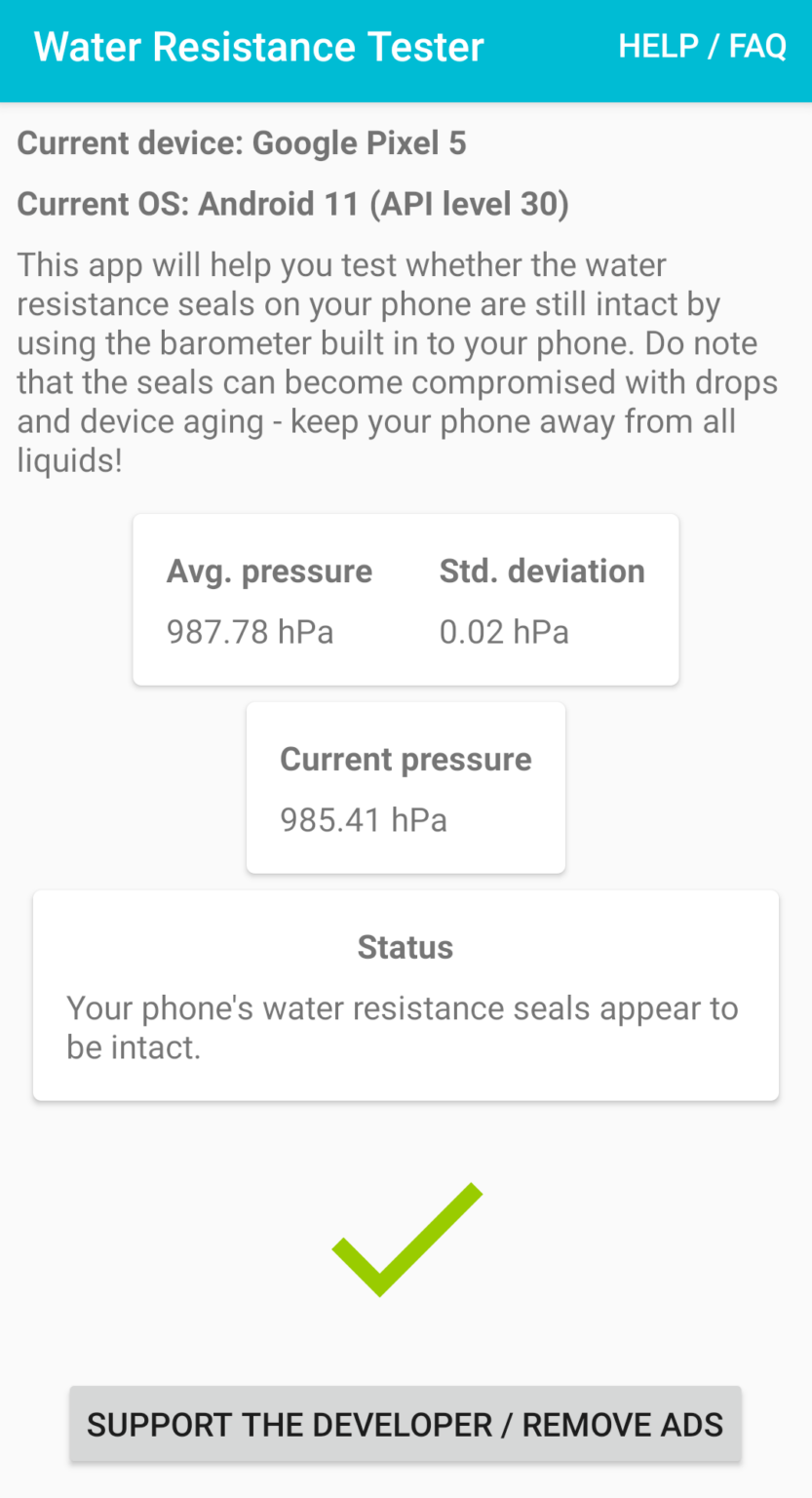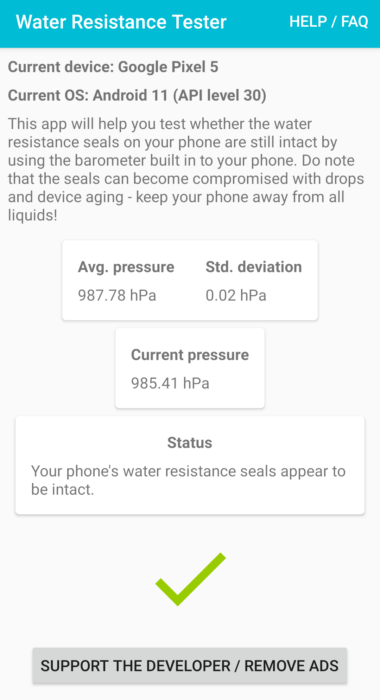 5. The app will most likely turn out negative if you have ever had the device opened for repairs.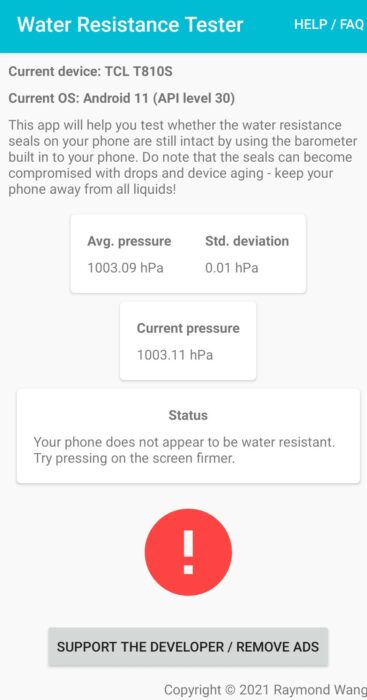 For now, this is one of the few apps on the Play Store that works for the newer style of waterproofing than used in phones today. Other apps like this were apparently outdated and only work for older phone models. Now, you can be more carefree about taking your phone to pools, beaches, or other wet places. However, you should avoid doing that in general.