Ever since electric vehicles became feasible, automakers are trying their best to explore other areas like solar and hydrogen. Over the past couple of years, we have seen multiple companies working on solar electric cars.
Interestingly, most companies excelling in this renewable technology aren't very famous. We have also seen Tesla trying to incorporate solar panels into its vehicles. However, we haven't come across any production-ready models yet.
Anyway, one of the companies that made such a full-stack solar electric car is a Netherland-based automaker Lightyear.
The Dutch automaker is working on its electric car Lightyear One that it claims can drive for months without charging.
Let's explore more about this solar electric car.
Lightyear One: World's First Solar Electric Car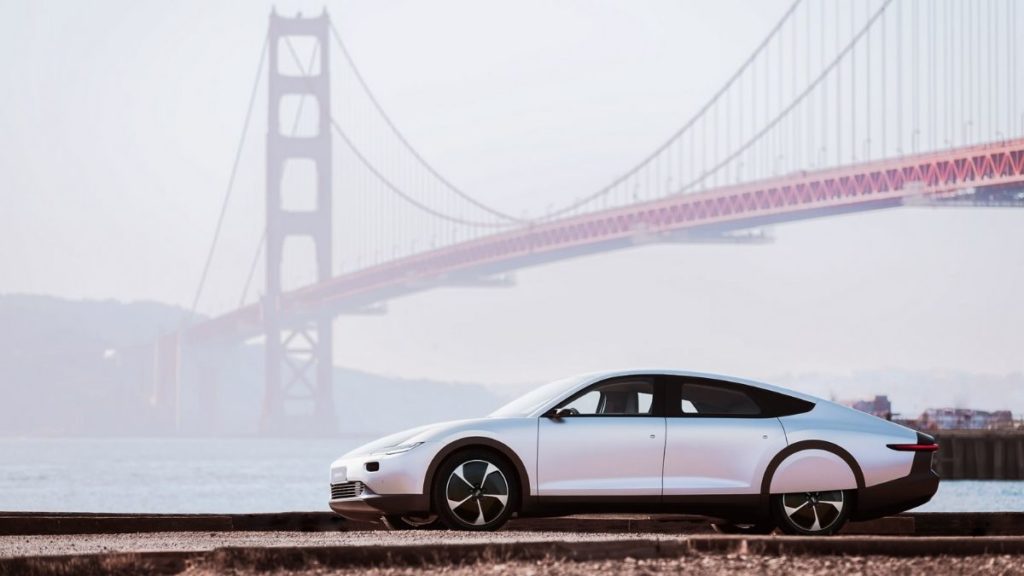 Lightyear One is a solar-electric car in the making. This innovative car will have a seating capacity of up to five passengers.
Lightyear One has a five-square meter solar panel on its roof. Solar cells are encased in safety glass covering the roof.
Electric Range
According to the automaker, Lightyear One is a long-range solar electric car that can provide a WLTP range of up to 450 miles (725 km). Although it's a WLTP range, it's quite exceptional considering the fact that the standard variant Tesla Model S offers an electric range of up to 412 miles.
Plus, using solar energy alone, this car can deliver a ride of about 43 miles a day.
Unmatched Efficiency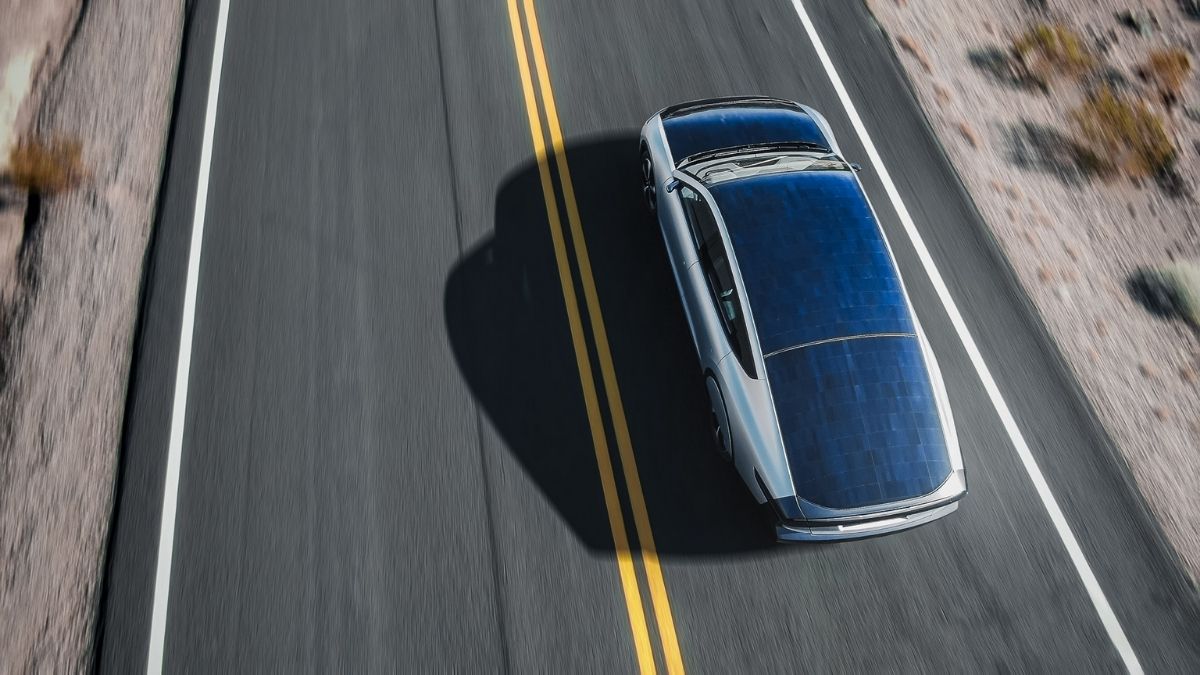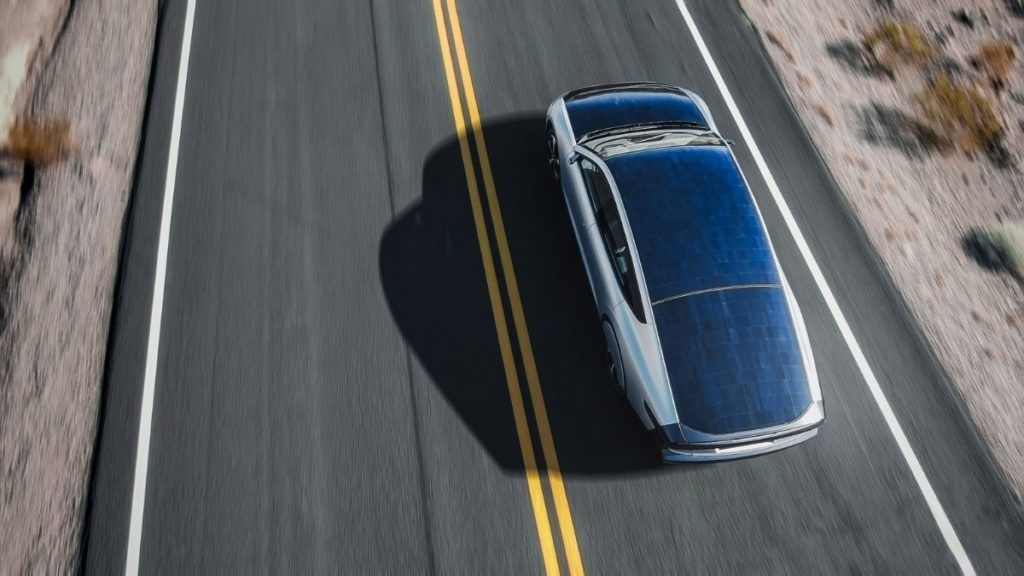 One of the most highlighting features of the car is its efficiency. The unique architecture of this solar electric car allows it to consume only 83 Wh/km, which Lightyear claims is two to three times less energy consumption than any other EV in the market.
Furthermore, the automaker is advertising it by claiming that it can go on for months without charging. Well, of course, you have to be very calculative and careful for achieving such results.
Performance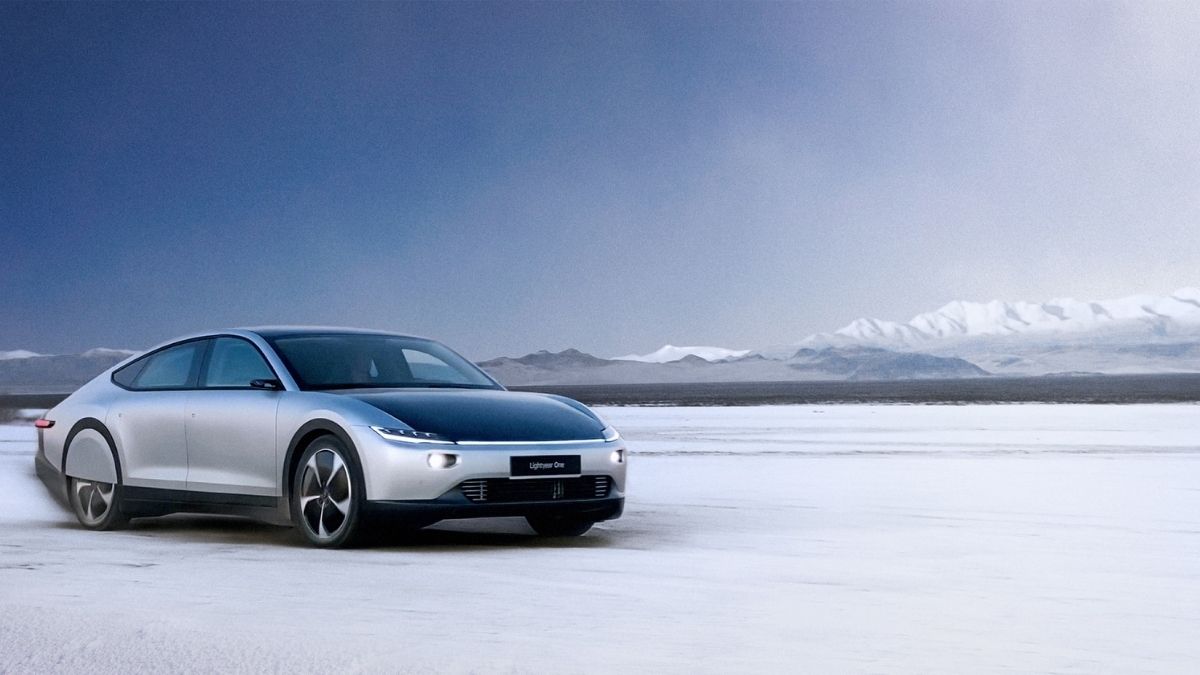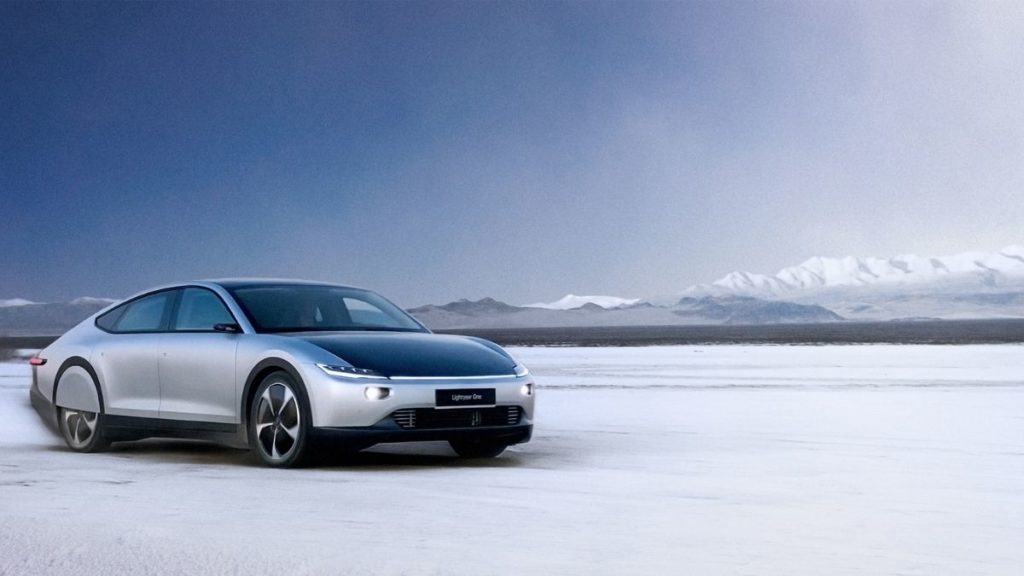 Lightyear One will be equipped with four independent motors along with a torque vectoring system on each wheel. This combination provides better traction control and improves energy efficiency on all types of surfaces.
However, in terms of acceleration, it's quite sluggish considering its segment. Lightyear One can sprint from 0 to 62 mph (0 to 100 km/h) in about 10 seconds.
Charging Speed Of Lightyear One
As per the on-paper specs, Lightyear One delivers about 12 km of range per hour from solar panels alone.
However, a standard 3.7 kW charger can boost the charging speed to 35 km per hour. On the other hand, a 22 kW public charger can provide up to 209 km for the same amount of time.
Furthermore, a 60 kW DC fast charger can juice up the battery to deliver 570 km in just one hour.
Some Standard Features
Lightyear One will come loaded with many standard features such as a wireless charging pad, central armrest for front passengers, three Isofixes at the rear, wireless key, cup holders, Apple Carplay, and Android Auto connectivity.
In addition, the solar car will support over-the-air updates and there will be a companion app as well.
Price And Launch Date Of Solar Electric Car Lightyear One
The solar electric car Lightyear One will come with a hefty price tag of €150,000 (approx. $180,000). The price tag is even higher than most premium electric cars like Lucid Air, Audi e-tron GT, and even Porsche Taycan.
Also, it won't be a mass-production car and only 946 units will be made. However, the company is still accepting orders and interested buyers can reserve them through the official website.
Initially, deliveries will begin in Europe, Norway, and Switzerland only and are scheduled to start in late 2021.