Earlier today, a Xiaomi Redmi 6A user contacted Fossbytes and reported that his smartphone exploded and caught flames in the pocket of his pants.
Madhu Babu, a 31-year-old working professional, was leaving his home earlier this morning for work when the incident took place. He is a resident of the East Godavari district, which is a part of the South Indian state of Andhra Pradesh.
He reported that just when he was about to ride his motorcycle, he felt his phone getting warmer in the pocket, which was followed by a light explosion sound. Furthermore, the phone started fuming and he noticed smoke coming out from his pocket.
Amid all this confusion, Madhu took out the Redmi 6A device and threw it on the concrete road outside his house. He further told me over the phone that the smartphone suddenly burst into flames and started burning as if "someone dipped it in gasoline and then started a fire." He suffered minor injuries on his leg as well.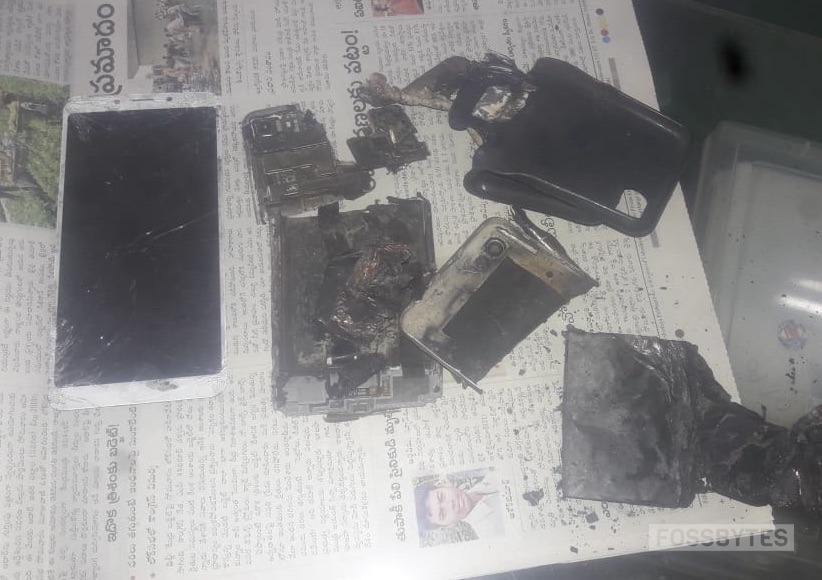 According to Madhu, he purchased the Redmi 6A back in April 2019 from an offline retail store. When asked about the working condition of the phone, he said that the device had been working properly for the last 4-5 months and it wasn't giving him any trouble. He also mentioned that he charged the phone just for two hours earlier this morning.
As you can see in the attached pictures, the phone was covered with a protective case made of plastic, which also ended up getting burned. Regarding the same, Madhu said that had he not been using a protective cover, the explosion might have resulted in grave injuries.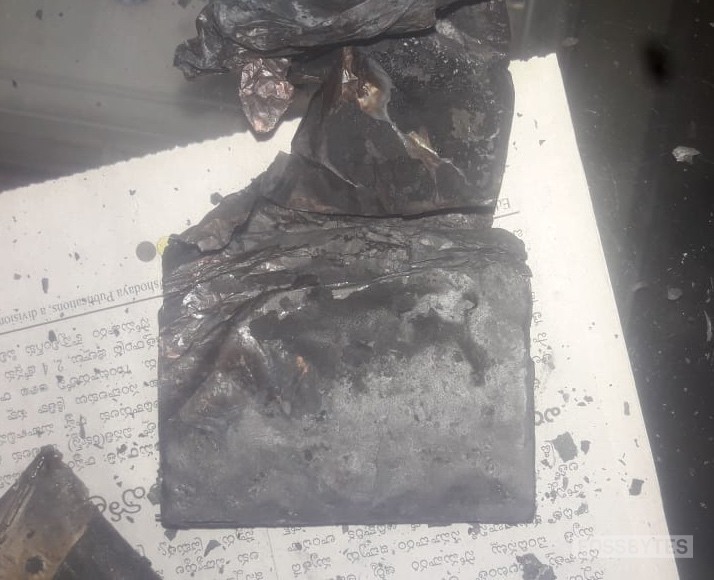 Upon further inspecting the pictures, especially the smartphone battery, you can clearly see that it's a case of a battery explosion. While the exact cause of this explosion remains to be verified, the cases of smartphone explosions have increased substantially in recent years. While many of these incidents are isolated and there isn't a pattern, some cases like the Galaxy Note 7 end up hurting people and companies in a significant manner.
Talking about the other Xiaomi-branded smartphones catching fire, they've had their share just like any other smartphone company. To my knowledge, Mi A1's explosion in last October was the most recent and widely reported case of a Xiaomi smartphone catching fire. Back then, the incident was reported via Xiaomi's popular MIUI forum.
We've contacted and informed Xiaomi India regarding the Redmi 6A explosion issue and we're waiting for a response.
Update: Here's what a Xiaomi spokesperson told Fossbytes
"At Xiaomi customer safety is of utmost importance and we take such matters extremely seriously. All our devices go through various levels of stringent quality tests to ensure that the quality of the device is not compromised at any level. Xiaomi is also the market leader when it comes to after sales service quality, as per a report by Red Quanta research (Q1, 2019). We have strong network of After sales to ensure that all customer concerns are addressed with utmost priority and we have one of the highest Turn Around Time (TAT), with 96% cases getting resolved in just 4 hours of getting reported. Currently, we are investigating the matter and will share an update as soon as we have more details."