The much-awaited Payload 2.0 has finally arrived in PUBG Mobile. The second rendition of the popular Payload mode brings new weapons, upgraded vehicles, new gameplay elements, and much more.
For those who don't know, Payload is a game mode within PUBG Mobile. The goal is the same as the main mode — eliminate your opponents and be the last one standing. However, the features that set it apart from Classic matches are helicopters, special weapons, and other aspects like respawning after being killed.
Earlier today, PUBG Mobile's official Twitter marked Payload 2.0's release with an action-packed cinematic clip, building hype around Payload mode's latest additions.
The video gives a nod to some new features such as the armed UAV, an upgraded helicopter, an RPG, and the ability to use air-strikes.
PUBG Mobile Payload 2.0 Comes Packed With Exciting Features
The new Payload mode adds two powerful weapons to your arsenal, namely, AT4-A Laser Missile and M202 Quadruple RPG. The AT4-A is a laser-guided weapon that allows you to unleash missiles onto enemies. On the other hand, M202 is an RPG that can shoot four projectiles at once. As shown in the video, these weapons are sure to come in handy when dealing with enemy choppers.

Apart from using weapons, there are other forms of attack you can carry out in Payload 2.0. Firstly, the game mode now has a UAV Control Terminal that lets you call in airstrikes on the ground. Another item called the Man-portable Radar helps nearby players detect the presence of enemy vehicles.
The updated Payload mode also brings the "Bomb Suit" into the mix. Players wearing this special suit will endure less damage from explosives and weapons, including the new missile launcher and RPG.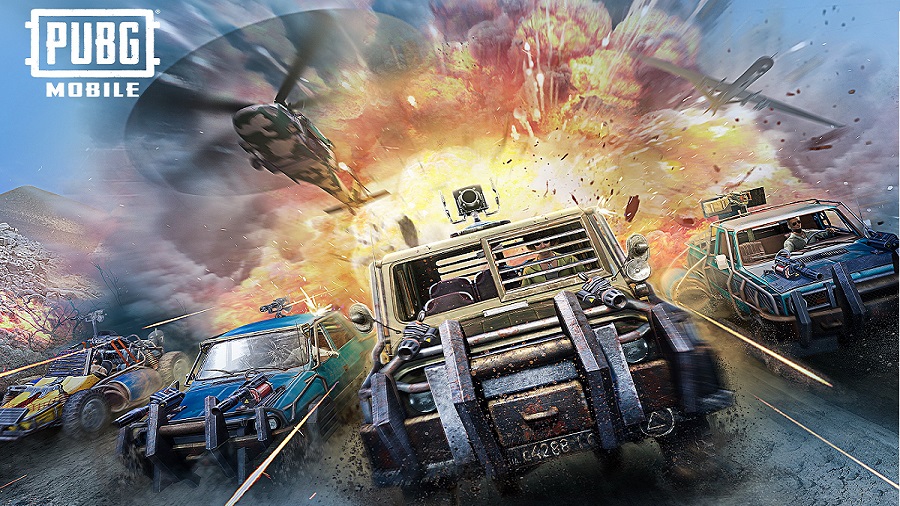 Payload 2.0 is also introducing armed versions of Pickup, Buggy, Dacia, UAZ, and the helicopter. The armed Pickup and Buggy are two vehicles that operate on land as well as in water. The weaponized UAZ is the most well-equipped four-wheeler in the Payload mode with a Gatling gun, a flamethrower, and a rocket launcher.
The AH6 attack helicopter, equipped with a pair of Gatling guns and a rocket launcher, would play a huge part in deciding which squad gets the "Chicken Dinner" at the end.
Also, new map locations such as Base (a fortress housing guns and vehicles) and a Secret Room (a secured vault filled with rare loot) have been added.
The new content in Payload mode is surely going to keep PUBG Mobile fans hooked for some time. With all the new guns and armed vehicles, PUBG Mobile's Payload 2.0 is out to justify its tagline, "Rock and Load."