Players are confident that the Call of Duty Mobile Season 7 will be their best season so far. That's understandable because the upcoming update will bring a plethora of changes to both Battle Royale and Multiplayer.
However, there are a lot of things in Call of Duty Mobile Season 7, which lands on a mysterious side. For instance, there is a 'Secret Bunker' in Black Market, one of the many new locations that are about to arrive on the Battle Royale (BR) map. Recently, it has come to light that players can use this bunker to see the exact location of every enemy alive.
A few days back, COD Mobile released Season 7 trailer, where they teased all the new BR map locations. In the same trailer, Call of Duty Mobile told us the history of the mysterious hidden Bunker.
According to the trailer, the hidden bunker in Call of Duty Mobile was previously used to maintain surveillance over the 'Isolated' map. That's why it shows the entire Battle Royale map on a monitor screen. Interestingly, that same monitor screen will show the location of every enemy on the map, including the live location of all flying choppers.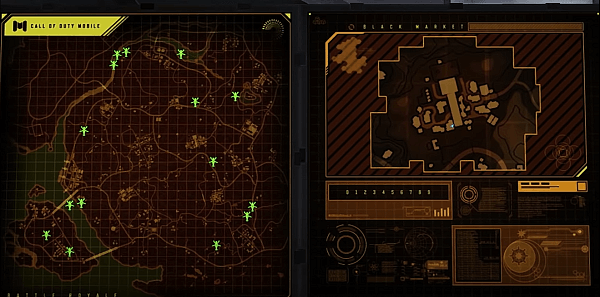 That's enough motivation for players to visit the secret bunker when Call of Duty Mobile Season 7 arrives. 
For now, you must be aware that Call of Duty Mobile pushed back the Season 7 update indefinitely. However, it is speculated that the update will launch by the end of next week. So, the wait for Season 7 could end soon.