PUBG Mobile released the Mad Miramar, or Miramar 2.0, in the 0.18.0 update. The new map brought in a lot of new content, along with some fascinating visual changes. And so far, players love the map.
There is so much to explore in Miramar map that it takes a while for players to understand the map completely. If you're trying out the map for the first time, you might not know where to find the best loot or how you can survive the extreme weather conditions of the new PUBG Mobile Miramar map. Well, no worries because we're going to make it easy for you to conquer the desert by providing useful tips and tricks to survive in the desert.
Survival Tips For PUBG Mobile Miramar Map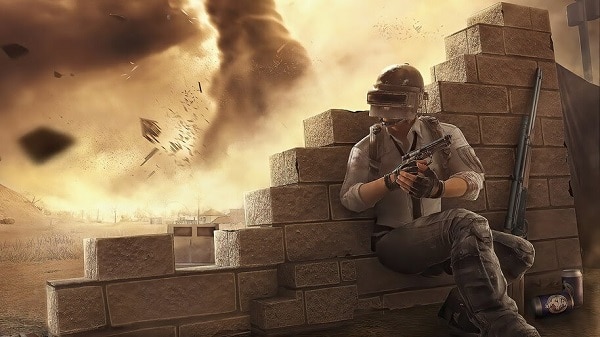 1. Wear The Best Gear
Powerful sandstorms in Miramar could impact your health if you're out in the open. So, if you're migrating from one place to another in the middle of a sandstorm, make sure you're wearing the best gear.
2. Stay Inside, Don't Be A Hero
As already stated in the first tip, if you're not wearing good protective hear, you might lose to the sand before encountering an enemy. So, it's best to stay inside and protect yourself from the deadly sandstorms until it passes.
3. Drive Carefully
How are you going to drive a perform crazy stunts if you can't even see anything? Well, Sandstorms impact your vision, and you won't be able to see anything clearly because of the sand. So if you're driving through the sandstorm, you better drive the vehicle slowly if you don't want to get knocked out by crashing it.
4. Stay Hydrated
Dry weather in the new Miramar map in PUBG Mobile impacts your health in more ways than you can imagine. You continuously come in direct contact with the sand particles, so you need to stay hydrated. Take short breaks in between to drink energy drinks to maintain your health.
Where To Find Best Loot in Mad Miramar Map?
1. Golden Mirado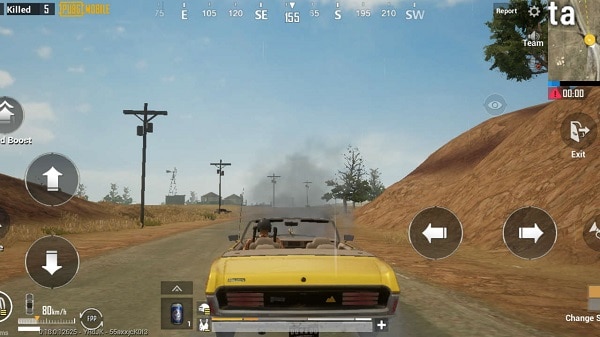 Golden Mirado spawns only once in Miramar, so more players try to get their hands on this beauty. However, most PUBG Mobile Players still don't know where they can find this shiny-golden car.
To find the Golden Mirado, go to Hacienda del Patron, where you will spot a tall building. Inside the building, there's a garage, where you'll find the Golden Mirado!
2. Vending Machines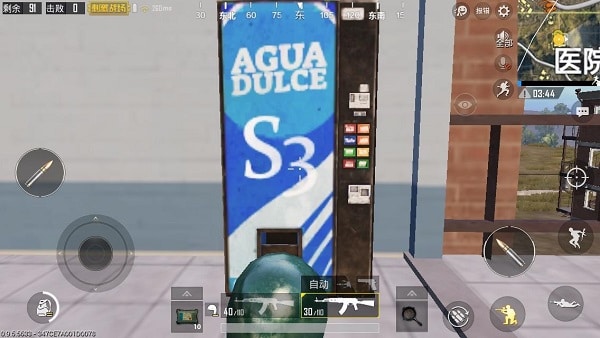 Vending Machines are one of the best and latest additions in PUBG Mobile's Miramar map. Players can use Vending Machines to get essential supplies like energy drinks, painkillers, etc. And if players know where exactly they can find Vending machines, then things could get even easier.
Pecado: Pecado is one of the primary locations to find a vending machine. Just get to this location and look for the famous arena, boxing ring, the casino, and tall buildings around it. These are the places where you are most likely to find vending machines.
Los Leones: check the ground floor of multi-storied buildings in this location, and you'll always be one step ahead of your enemies in terms of supplies.
Chumacera: This is one of the most prominent locations to find vending machines in Miramar. In Chumacera, keep an eye for yellow-colored small two-floored building, where you'll definitely see the machine blessed by the "Supply God."
3. Where To Find Flare Guns In Miramar?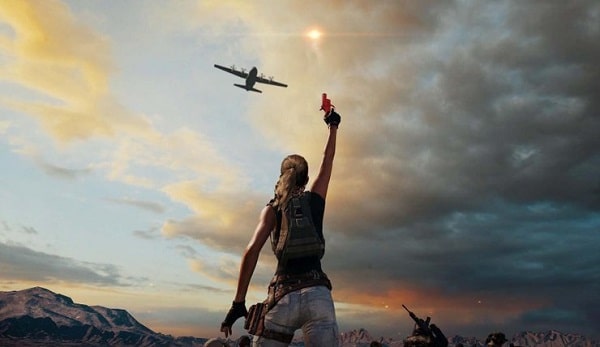 If you play PUBG Mobile, then you must be aware of how important flare guns can be in a match. These red guns shoot a flare into the sky, which brings you essential supplies in an airdrop. The new Miramar map is huge, so here are some locations to get your hands on flare guns to get the best loot.
Pecado: Besides being a prominent location to find vending machines, Pecado is also one of the best places Mad Miramar to get a Flare Gun. Just head for the 4-storied hotels between them instead of going in straight for the Arena and Casino like most aggressive players.
Hacienda Del Patrón: Hacienda del Patrón is extremely close to San Martin and is surrounded by rolling hills. This location is the hotspot for getting the best loot, including Flare Guns.
The Prison: Remember the place where you spawn before the match starts, well, that's 'The Prison.' Players ignore this location because it is usually far away from the safe zone. However, it can provide you some great loot along with a Flare Gun.
The Graveyard: Don't be scared to head towards this location just because it's a graveyard. You're unlikely to find any ghosts in this location, so there's nothing to fear. However, you can find a flare gun at this location.
Impala: This is a small city within Miramar, which is famous for its loot. If you arrive here before other players, then there is a probability of spotting a Flare Gun.
4. Winchester 94 Equipped With 2.7x Scope In Miramar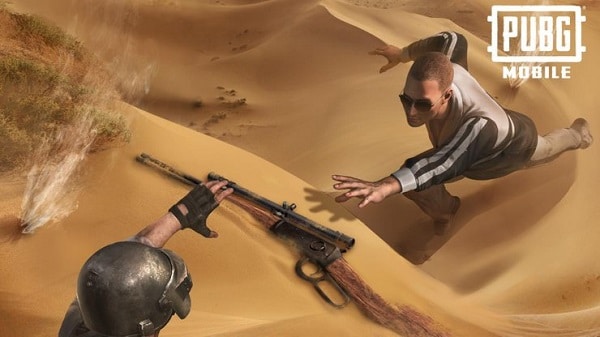 With the 0.18.0 update PUBG Mobile kickstarted Season 13, which added a 2.7x scope in Winchester 94 rifle. The Win 94 weapon can be found only in Miramar. So, if you want to try out the scoped Winchester 94, then be sure to check out these locations.
Water Treatment Facility: If you're quick enough to get a higher ground at this location before other players, then you're in for a treat. Also, the fact that you can easily find Winchester 94 at this location makes it easy for you to get kills from a distance.
Campo Militar: Due to being spread out over a large distance, Campo Militar is one of the best places in Miramar to find and test the scoped Winchester 94.
El Pozo: Popularly known as POZO, El Pozo contains abundant loot, including the Winchester 94. Just check out the Cement Buildings, Big Warehouses, Motels, Circus Circle Zone, The Big Barns, The Blue Ground Buildings, and the Boxing Ring to find one!
The revamped version of Miramar adds further to the difficulty level of this map in PUBG Mobile. Some players even consider the Mad Miramar even more difficult than Erangel, which is also speculated to become Erangel 2.0 pretty soon. So, we hope that these Mad Miramar tips help you to survive the deadly Miramar map and grab some chicken dinners!