PUBG Mobile is hellbent on releasing the revamped versions of its old map. Previously, there was a buzz that PUBG Mobile is working on Erangel 2.0. However, before launching Erangel 2.0, developers went on to revive the Miramar map by launching Mad Miramar.
A few days after the 0.18.0 update, PUBG Mobile started teasing a new map on its social media platforms. Apparently, the PUBG Mobile team sent strange postcards to streamers and media outlets.
We also received such a postcard. The most exciting thing about these postcards was that each of them had different pieces of a puzzle. There were four unique pieces in total which were supposed to reveal a new PUBG map.
Where could these mysterious postcards have come from?! 🗺️

Those stamps look pretty interesting! 👀 pic.twitter.com/rvhv818Own

— PUBG MOBILE (@PUBGMOBILE) May 19, 2020
Players instantly started putting together all four pieces of the puzzle to make something out of it. Finally, PowerBangGaming, a popular PUBG Mobile content creator, combined all the elements in the right manner and created this: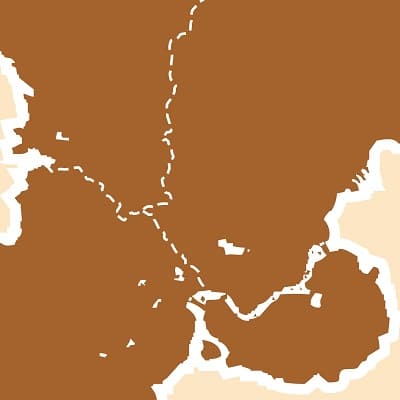 After looking at the combination, fans started discussing that maybe it's the revamped version of the existing PUBG Mobile Erangel map. However, some fans said that it could also be the much-speculated Karakin map for PUBG Mobile.
The combination also grabbed the eye of another popular streamer, The7WorldsGaming, who shared the map in his Instagram story. And that fact that PUBG Mobile shared his story on its Instagram account adds some weight to it.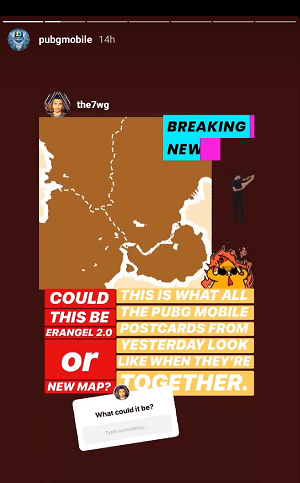 So far, it's safe to say that this is PUBG Mobile's new map for the next update. However, there are high chances of it being Erangel 2.0 instead of Karakin.
That is because people are eagerly waiting for Erangel 2.0 map ever since the leaks revolving around it came out.
So, PUBG Mobile could face heat if they release Karakin before Erangel 2.0. Also, it makes sense to revamp old maps before releasing a new one.