We are well into the second year of next-gen console gaming, and the competition between Xbox and PlayStation is showing no signs of slowing down. But which console is the best? This article will compare PS5 vs. Xbox Series X and Series S specs, performance, games, and other factors.
It has been over one year since their launch, and many things have changed. Due to their limited stock, PS5, Xbox Series X, and Series S consoles have been sought out by gamers worldwide. We will look at both consoles to determine the best one for you.
Gaming fans can also check out our other articles on PC gaming compared to console gaming.
PS5 vs Xbox Series X vs Xbox Series S: Specs
Console
PS5
Xbox Series X
Xbox Series S

Price
PS5: £449.99/ $499.99/ €499.99
PS5 DE: £349.99/ $399.99/ €399.99
£449.99 / $499.99/ €499.99
£249.99/ $299.99/ €299.99
Key Exclusives
Spider-Man Series, Horizon Series, God of War Series, Gran Turismo Series
Halo Infinite, Senua's Saga: Hellblade Series, Forza Series, Gears of War series
Halo Infinite, Senua's Saga: Hellblade Series, Forza Series, Gears of War series
Backward Compatibility
Almost all PS4 games, including optimized PS4 Pro titles
All Xbox One games / Select Xbox 360 and original Xbox games
All Xbox One games / Select Xbox 360 and original Xbox games
CPU
8-core 3.5 GHz AMD Zen 2
8-core, 3.8 GHz AMD Zen 2
8-core, 3.6 GHz, AMD Zen 2
GPU
10.28 TFLOPs, 36 CUs at 2.23GHz (Variable Frequency)
12 TFLOPS, 52 CUs at 1.825 GHz
4 TFLOPS, 20 CUs at 1.565 GHz
RAM
16 GB GDDR6
16 GB GDDR6
10 GB GDDR6
Storage
825 GB custom SSD
1 TB custom NVMe SSD
512GB custom NVMe SSD
Resolution
Up to 8K
Up to 8K
1440p at 60 FPS
Frame Rate
Up to 120 fps
Up to 120 fps
Up to 120 FPS
Optical Disk Drive
4K UHD Blu-ray (Standard PS5 only)
4K UHD Blu-ray
Digital Only
PS5 vs Xbox Series X vs Series S: Performance
On paper, Xbox Series X is somewhat superior to the PS5 specs, but both are pretty similar in reality. Both consoles can run games with 8K resolution, although most games do not support it.
Even if there are games in the future that can support the resolution, it will not be an actual 8K. Not to mention the performance of the game will take a big hit. So expect to play most games at 4k/60 FPS.
On the other hand, Xbox Series S is less powerful than both consoles and can only run games in 2K resolution at 60 FPS. Given that you can get a next-gen console for $300, it is quite a good deal. Although it would be better to get the PlayStation Digital Edition in that case as it is only a $50 difference.
PS5 vs Xbox Series X: Games
Exclusive games are what make or break a console, so let's take a look at what each console has to offer. PlayStation is home to some of the most exclusive games like God of War, Spider-Man, and many more. On the other hand, Xbox releases all its games on both Console and PC.
While it is an excellent strategy to boost game sales further, Xbox's non-exclusivity hurts its consoles in the long run. However, Microsoft plans to remedy this by offering most of their games through Xbox Game Pass.
Here are some of the best PS5 and Xbox Series X and Series S games.
Popular PS4/PS5 Exclusive Titles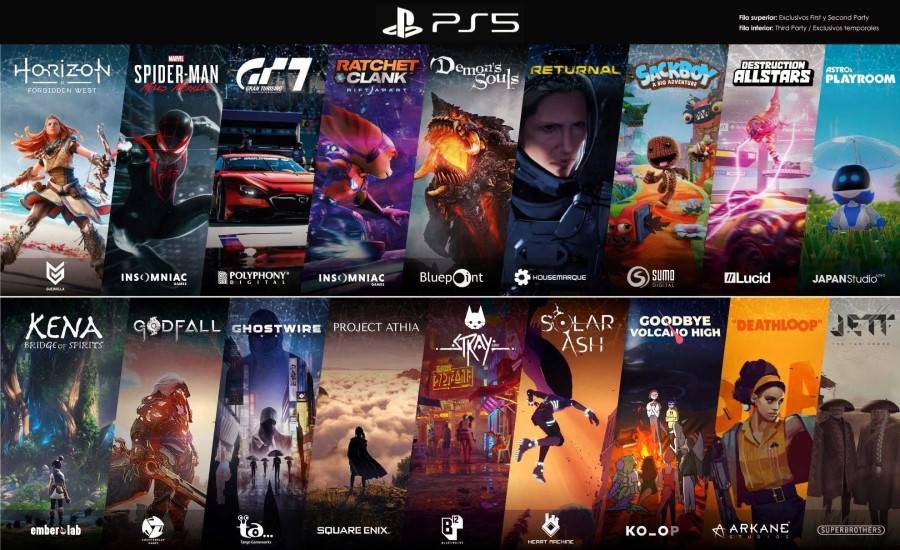 God of War
God of War: Ragnarok

Spider-Man

Spider-Man: Miles Morales
Ghost of Tsushima
Spider-Man 2

Horizon Zero Dawn

Horizon Forbidden West
Ratchet & Clank: Rift Apart
Returnal
Demon's Souls
Note: We are not counting timed exclusives
Popular Xbox Series X|S Exclusive Titles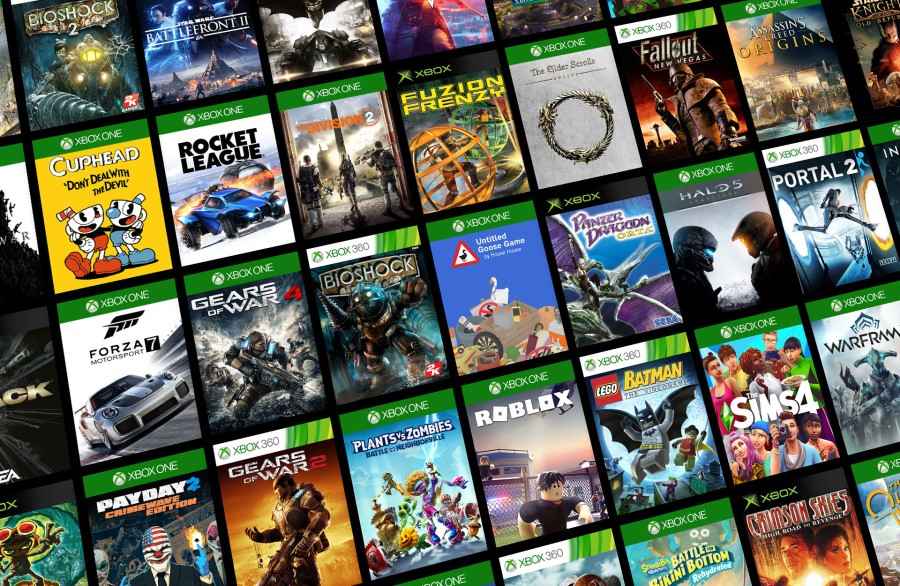 Halo Infinite
Halo: The Master Chief Collection
Senua's Saga: Hellblade II
Forza Horizon 5
Forza Motorsport
Microsoft Flight Simulator
Ori and the Will of the Wisps
Sea of Thieves
Psychonauts 2
Back 4 Blood
Gears 5
Scorn
Fable 4
Starfield
State of Decay 3
Note: All Xbox games are also available on PC through Xbox Game Pass.
Xbox Game Pass vs PS Plus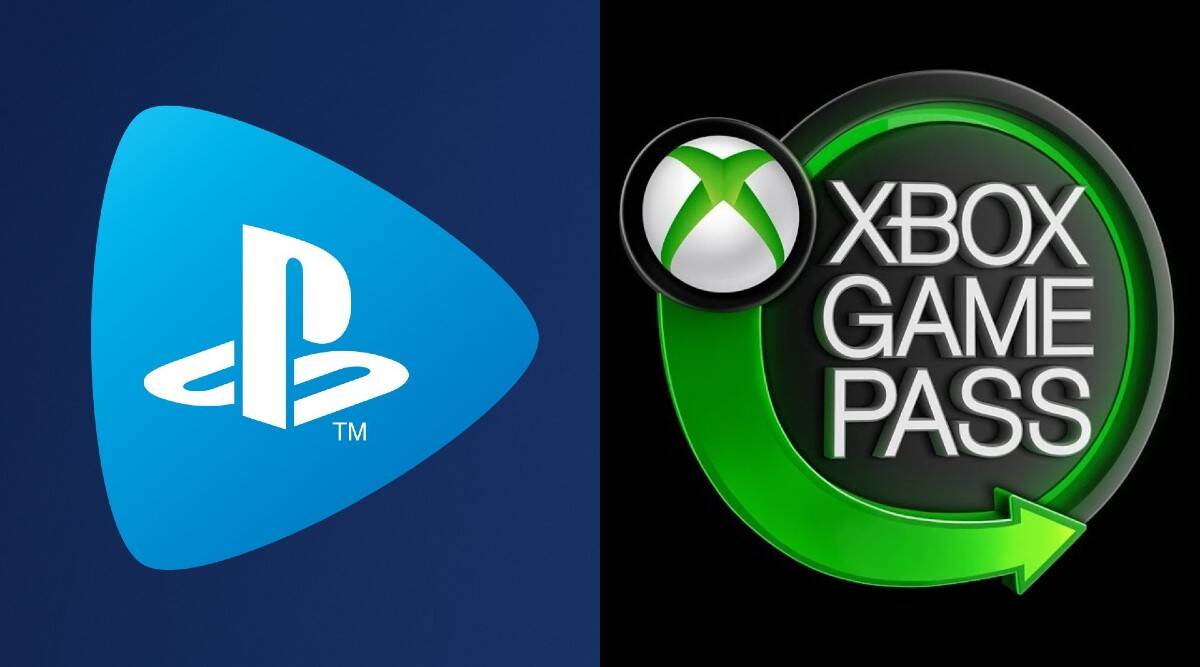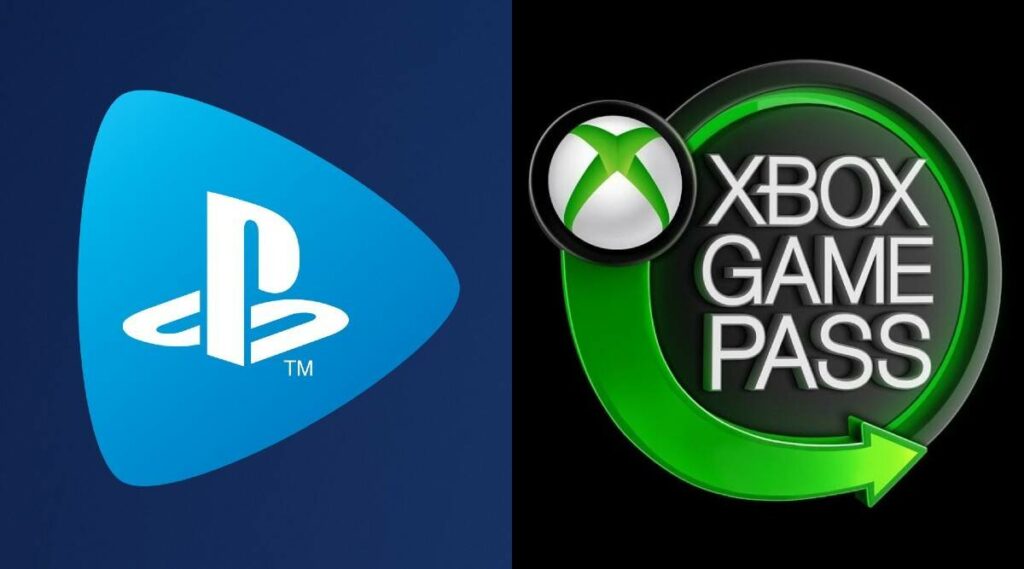 Xbox has taken the gaming industry by storm due to the increasing popularity of the Xbox Game Pass subscription service. Although the company is probably losing a lot of money, they still plan to add more games to the service.
Unfortunately, PS Plus has remained the same as some years ago. However, PlayStation is also planning on releasing a service to compete with Xbox Game Pass directly. The company plans to combine PS Plus and PS Now cloud streaming services.
Speaking of cloud gaming, Xbox still comes out on top as it offers cloud gaming with its Xbox Game Pass Ultimate plan. Users can also get EA Play for free when getting the standard plan.
Microsoft has also bought Bethesda and Activision Blizzard, some of the best AAA gaming studios. It won't be long until their games get to Xbox Game Pass.
By the way, you know you can get seven months for Xbox Game Pass for free just by signing up for one month. Users can also get a Game Pass Ultimate subscription for 75 days of Crunchyroll Premium for free.
PS5 vs Xbox Series X/S: Backward Compatibility
The PS5 and Xbox Series X/S consoles are backward compatible with the previous generation consoles. Both consoles support a majority of PS4 and Xbox One games, respectively. However, the PS5 does not support any PS3 or PS2 game natively.
The only way to access older generation games on the PS5 is through the PlayStation network or PS Now streaming service. Then there's the PS5 compatibility issue with some older games that forces players to play some of the games in PS4 mode.
Xbox Series X/S, on the other hand, supports many popular games from the Xbox 360 and the original Xbox console. Xbox is also better at transferring saves and upgrading games from previous generations.
PS5 vs Xbox Series X/S: Controllers & Accessories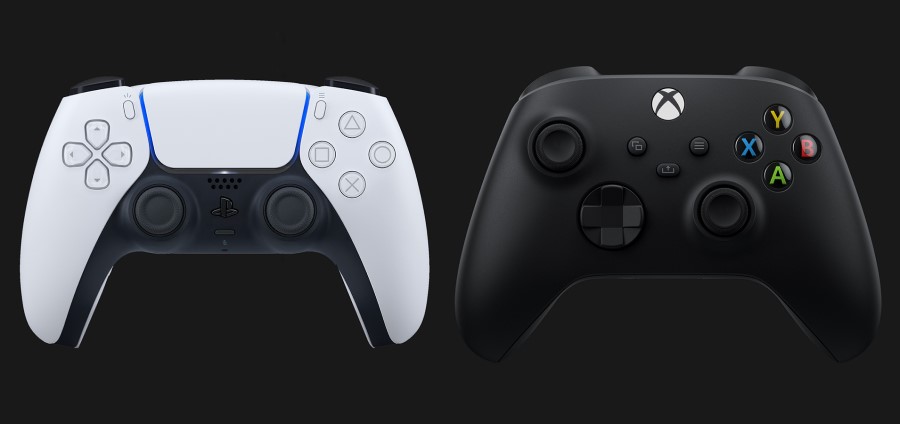 The PS5 certainly has an edge here with their new Dualsense controller. The new controller has haptic feedback and adaptive triggers, a game-changing experience.
Although the latest games only support the features, they are still quite good at increasing game immersion. On the other hand, the Xbox Series X/S controller is different from the previous generation controller.
However, Xbox is still out on top in controller backward compatibility. Users can use all their Xbox One accessories on Xbox Series X/S, including older controllers.
Unfortunately, the PS5 only lets you use a DualShock 4 if you're playing a PS4 game via backward compatibility. However, in terms of accessories, the upcoming PSVR 2 will let users play VR games on the PS5. It's a shame that Xbox has no plans regarding VR.
Conclusion
Most users decide which console to buy based on games available on the platform. The PS5 is still home to some of the most anticipated games. However, Xbox is now catching up to PlayStation thanks to Xbox Game Pass.
I would suggest against buying the Xbox Series S, as you might not get the best performance with it two years from now. However, a point can be made with the PS5 Digital Edition as it is the same as the standard one.
In the end, it is up to the player and what kind of games they like to play that fuels the decision of which console is the best for them. Finally, if you plan to buy one of these consoles, the first hurdle would be finding one. We wish you good luck on that front.