The Porsche Taycan was unveiled at three locations — Niagra Falls in the US, Neuhardenberg in Germany, and Pingtan Island in China — representing renewable energy generated from water, solar and wind respectively. If this doesn't sell Porsche Taycan to the core fans of the pro-environment squad, then nothing will.
The car was revealed by none other than the 2015 WEC champion and Porsche Ambassador Mark Webber.
Commenting during the event, Albrecht Reimold, Member of the Executive Board – Logistics and Performance, said their commitment to making their production facility of Porsche Taycan as a carbon-neutral plant is paramount.
Porsche Taycan will be manufactured in the same facility as the Porsche 911 at Zuffenhausen in Germany.
Porsche Taycan Unveiled: Price, Specs, And Launch Date
Specs of the Porsche Taycan electric car are as follows:
| | | |
| --- | --- | --- |
| | Porsche Taycan | Tesla Model S |
| Battery Size | 93.4 kWh | 100 kWh |
| Battery Range | 311 miles/500 km NEDC Cycle | 370 miles/ 595 km |
| Horsepower | 750 HP | 588 HP (ludicrous mode) |
| 0-60 Mph time | In under 3 seconds | 2.6 to 2.7 seconds |
| Weight | 2200 kg | 2,250 kg |
| Top Speed | 260 km/h or 155 mph | 250 km/h or 155 mph |
| Charging Capabilities | 800-volt battery with 250 kWh charging (350 kWh coming in 2021) | 480-volt fast charging |
| Charging Options | Two AC charging ports and one DC fast-charging ports | AC Port and DC Port |
Porsche Taycan also offers air suspension, rear-axle steering and electric active roll stabilization which are also available in the Porsche Taycan.
It received mixed reviews from journalists and was eventually forgotten. After this, Audi began working on e-tron GT, an electric sedan, while VW was busy developing the VW I.D. 3, an electric hatchback, scheduled for an official unveiling at the Frankfurt Auto Show 2019. You can read the entire list of Porsche Taycan features here.
Porsche Taycan seeks to do for VW what Audi e-tron couldn't offer any tough competition for the Tesla electric cars. A few months ago, Audi introduced the first of its e-tron series of cars, an electric SUV. It was named simply as the e-tron for the lack of a better name.
The third sister company, Porsche refocused its resources to start developing hybrids like the Cayenne E-Hybrid and fully electric cars like the recently launched Taycan.
Since its announcement, Porsche Taycan has caught the eye of several motor enthusiasts, journalists, and carmakers around the world. While Porsche fans are finally glad that they too have a worthy Tesla killer to root for, motor journalists are happy to see something fresh in a segment mostly dominated by the Model S.
For the last Q1 and Q2, the premium EV segment has seen a slow down in sales due to heavy competition from the most affordable Tesla, the Model 3. The company's own Model S and Model X suffered in sales, possibly as a result of cannibalization from the Model 3.
Porsche Taycan's price will likely position it between the Tesla Model S and the upcoming Tesla Roadster 2020. While the German EV doesn't offer straight-up competitive specs on paper, it does offer repeatable performance, something which Tesla cars suffer from. Don't get me wrong: Tesla doesn't lose all its power when the charge goes down, but it is noticeable enough for fans of Porsche to roast Tesla owners.
Porsche Taycan Reveal: Is it A Tesla Killer?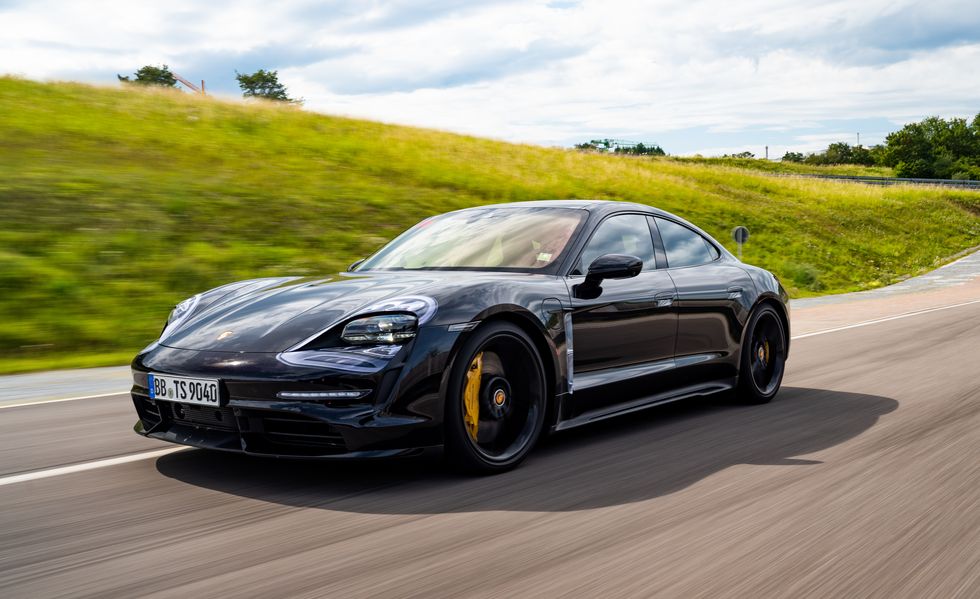 So far the Porsche has received 30,000 pre-orders for Taycan. It could be a good option for all those people who were still hesitant to buy an electric car.
Is the Porsche Taycan a Tesla Killer or not? Only time will tell. Until then, we can be sure of one thing: the Porsche Taycan signals the inevitable rise of electric cars. Earlier the question was only whether you'd want to buy an electric car or a conventional one. Well now, there's a follow up to that question, if answered in positive, and that is — which one?
And that's good enough for a pro-environment squad member like me.