SUSE is an open-source company that sponsors the community-supported openSUSE project, which develops popular openSUSE Linux distribution. openSUSE further offers two OS editions: Tumbleweed and Leap.
openSUSE Tumbleweed is a rolling release distribution that has a lifetime of 'forever.' Meanwhile, Leap gets a fixed lifetime following a regular release model. In this article, I'll discuss everything about the upcoming stable release of openSUSE Leap 15.2 based on SUSE Linux Enterprise 15 Service Pack 2. (Update: Leap 15.2 has been released)
Release Date And Lifecycle Of Leap 15.2
openSUSE Leap 15.2 is currently under the beta phase. Here are the upcoming milestones for Leap 15.2:
June 23rd, 2020: Final package and translation for submission
June 25th, 2020: Gold Master for public
July 2nd, 2020: General availability release
The final stable release for the public is expected to arrive on 2nd July. With v15.2, the current Leap 15.1 will reach its EOL (End-of-Life) by the end of November 2020. The next 15.2 will be the successor to v15.1 with a maintenance life cycle of 18 months.
openSUSE Leap 15.2: New Features
Linux Kernel
Starting with the most important component of any Linux distros, Leap 15.2 features the new stable Linux Kernel 5.3.18 replacing the previous kernel 4.12. Subsequently, it will bring several new features like IPv4 addresses, support for AMD Navi graphic card, and compatibility with Intel Speed Select technology.
Desktop Environments And Windows Manager
As usual, Leap 15.2 lets you choose multiple desktop environments like KDE, GNOME, and Xfce. The latest release ships Xfce 4.14 that replace Xfce 4.12 and ports all core components and applications to GTK 3 toolkit.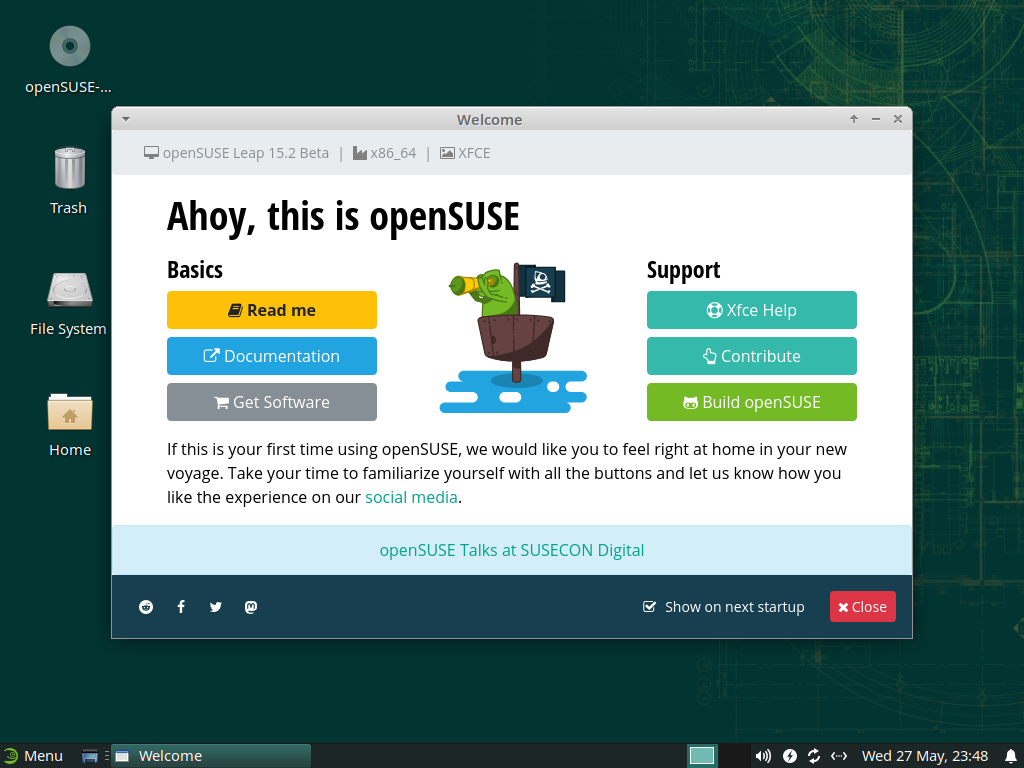 For KDE and GNOME, it continues with Plasma 5.18 long-term and GNOME 3.34 'Thessaloniki' along with all its tools and applications.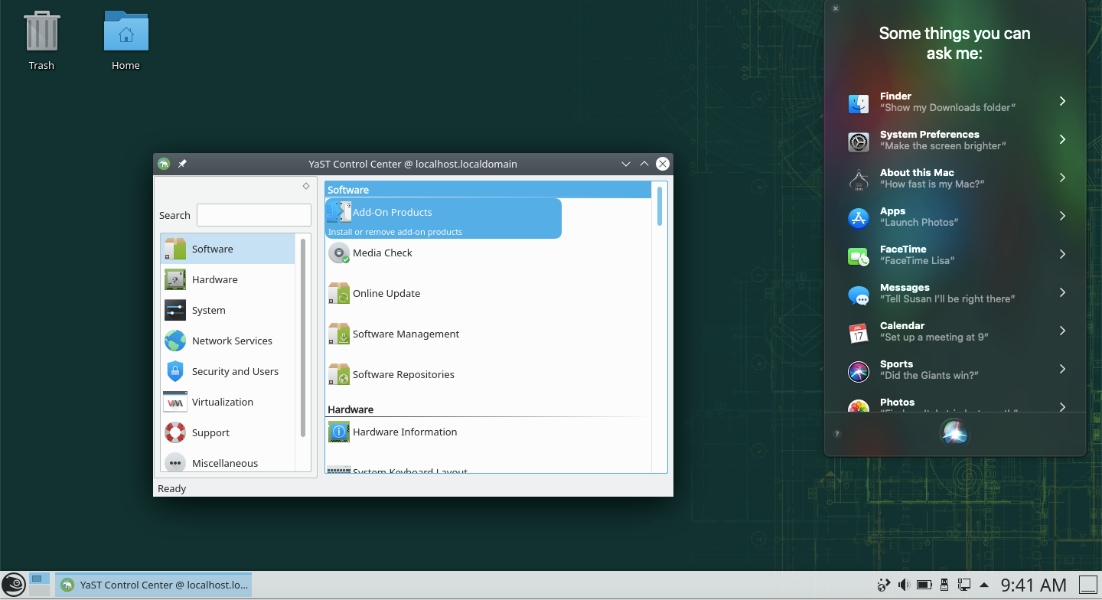 Speaking of window managers, Leap 15.2 now contains Sway 1.4 tiling Wayland compositor, which replaces the i3 window manager. You can now arrange your application window logically using Sway rather than spatially.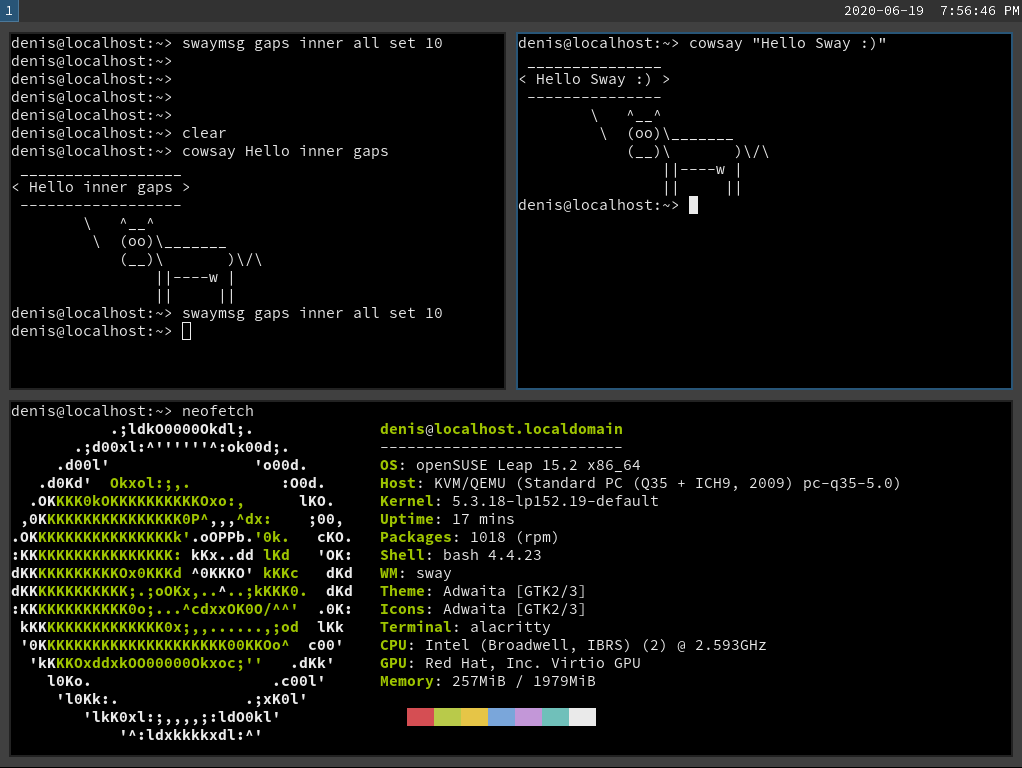 Applications Version Update
Among the applications, Leap has updated all core applications to its latest versions. This includes Mozilla Thunderbird 68.5.0 which brings support for OAuth 2.0 authentication for POP3 accounts and client Identity IMAP/SMTP Service Extension.
The list of software includes the latest office suite LibreOffice 6.4 that brings new improvements to its several applications and Chromium web browser update that provides the latest HTML5 and CSS3 features such as multi-process architecture, themes, extensions, and incognito mode.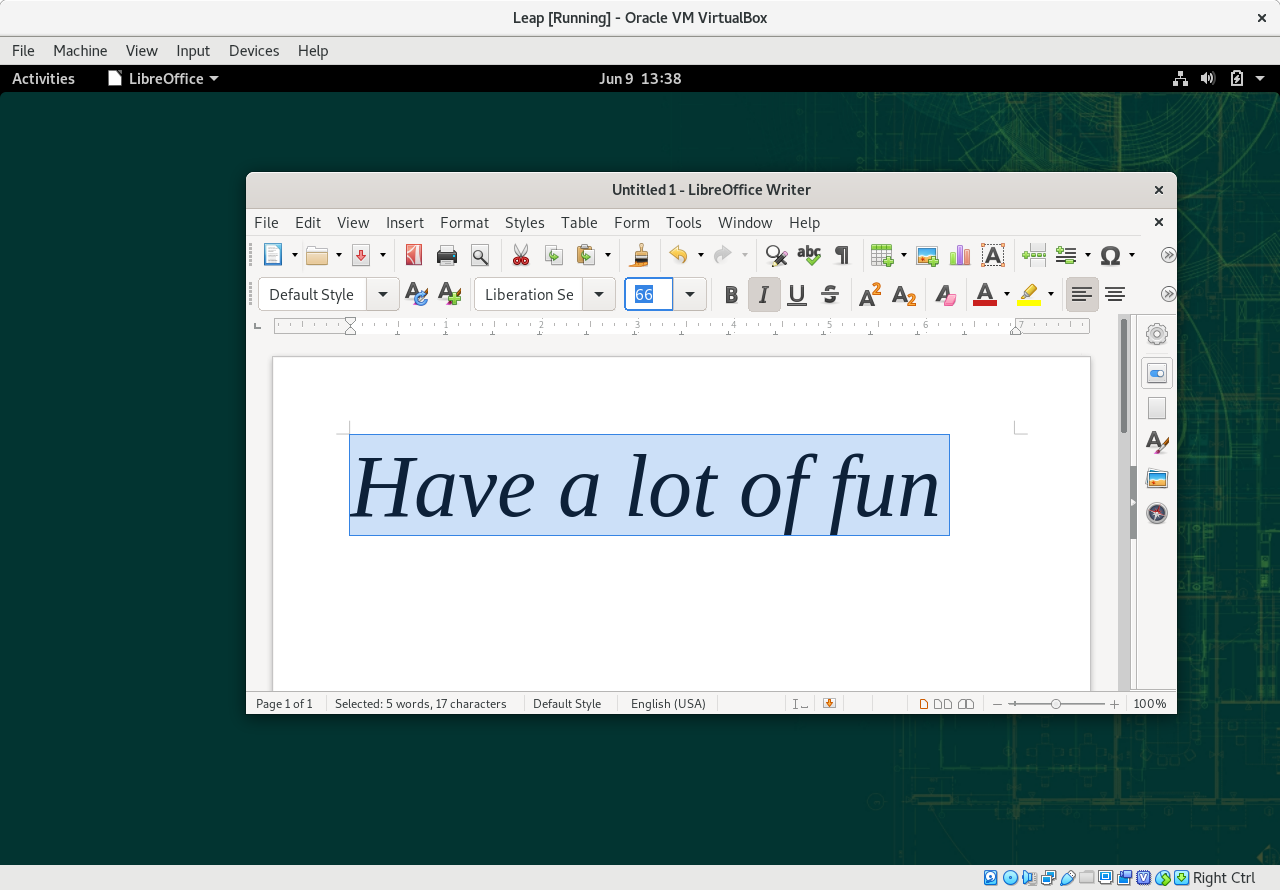 Here is some other software with their new version:
VLC 3.0.7
Firefox ESR 68.5.0
GNU Health 3.6.4
OnionShare 2.2
Syncthing 1.3.4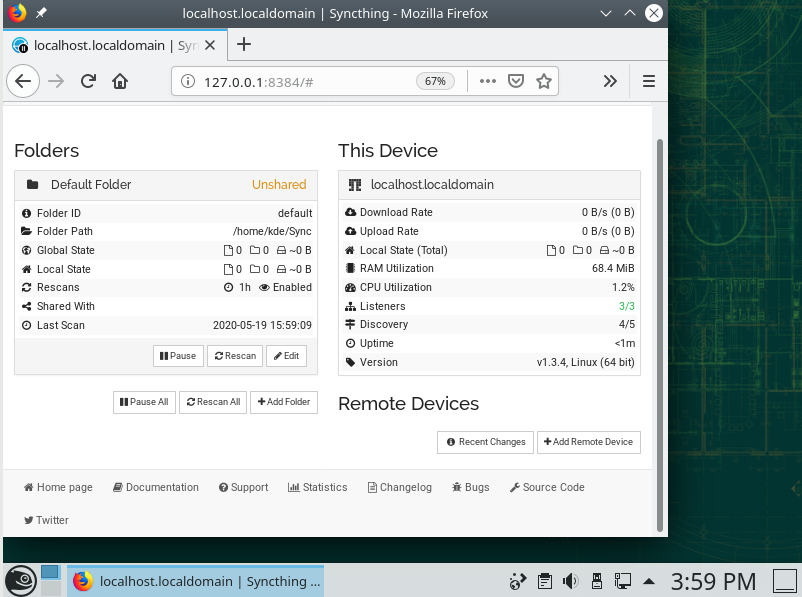 Artificial Intelligence And Machine Learning
To empower researchers, data scientists, and students, Leap 15.2 has included several Artificial Intelligence packages. For example, TensorFlow framework for deep learning, PyTorch ML library for computer vision and natural language processing, and ONNX format for AI models.
Systemd Init System
Leap 15.2 contains the same systemd version 234 with additional new capabilities. For instance, support for dynamically creating users for the lifetime of service, the unified cgroup hierarchy support,  "io" cgroup controller in the unified hierarchy support, and new command "systemctl revert."
Improved openSUSE Installer
To further ease the installation process, Leap 15.2 has added new improvements to the installer. It includes more user-friendly dialog for selecting the system role, improved information about the installation progress, and better compatibility with right-to-left languages like Arabic.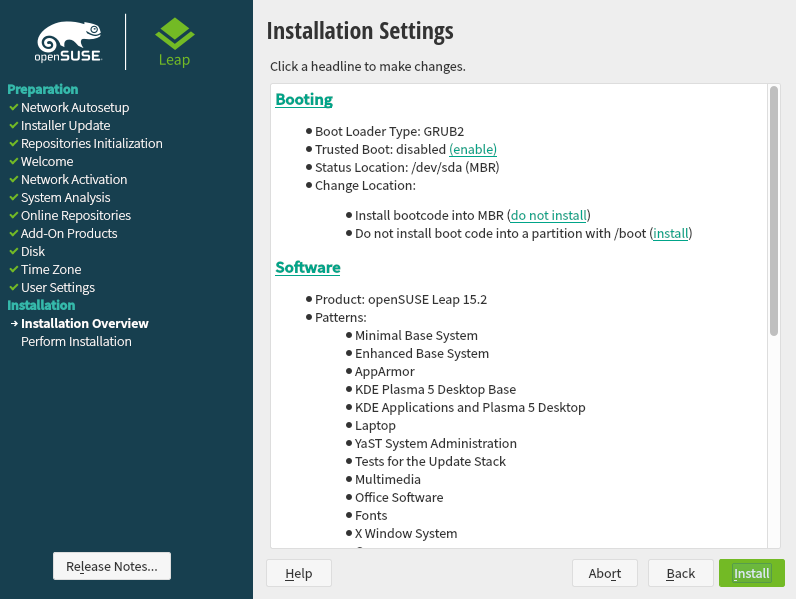 Additionally, the installer now also provides better storage device management for Raspberry Pi, and more accurate detection of MS Windows partitions encrypted with BitLocker.
Other Enhancement in Leap 15.2
GNU Compiler Collection 9
Network Manager usage by default for both laptops and desktops
PHP 7.4.6
CUPS 2.2.7 modular printing system
DNF package manager 4.2.19
Micro DNF included
Pagure 5.10.0
Easier scripting using Snapper tool
Improved compatibility with WSL2
New text mode user interface to manage Firewalld
System configuration split between /usr/etc and /etc directories
For full details, you can read the official 15.2 feature page.