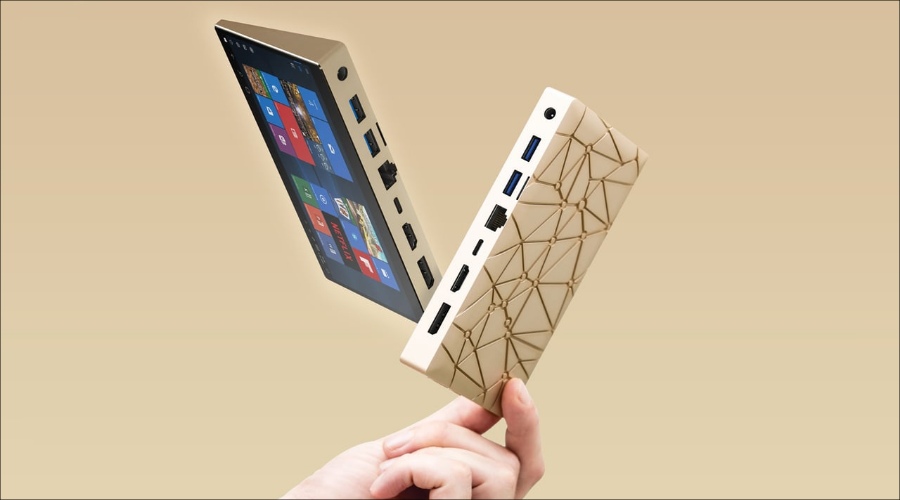 Short Bytes: Ockel Computers has created a new mini PC that's a little bit different from other devices in the same segment. It features a touchscreen which can be used to operate the computer and also works as keyboard and mouse when connected to a monitor. The Sirius A is currently a part of an Indigogo campaign.
T
here is a breed of personal computers which can fit into our palms. The prime representatives of this breed are Apple Mini, Intel NUC, Zotac Zbox, and recently, the
Mintbox Mini Pro
. These small-sized computers pack enough stuff to keep your operating system up and running and help you with your daily computing needs.
Once you hook your mini PC to your monitor and connect keyboard and mouse, you're done. It's easy to carry without all the extra hardware. But what if you feel the need of using your mini PC on the go. For instance, while you're in a flight.
A company has tried to address this issue with their new mini computer. So, what's special about it? It is a pocket-sized computer with a good processor, memory, and all the necessary connectivity options. But it has a touch screen which gives it a different identity among its breed.
The Ockel Sirius A mini PC running Windows 10 is made by a Netherlands-based company Ockel Computers. Currently, the Ockel Sirius A is a part of an Indigogo campaign and has been able to raise $250,502 from 473 backers surpassing the original goal of $100,000.
The name Sirius A is inspired by a star of the same name which is a part of the Sirius star system. It is the brightest star visible from the earth and it is included in the Canis Major constellation.
Ockel Sirius A Specifications: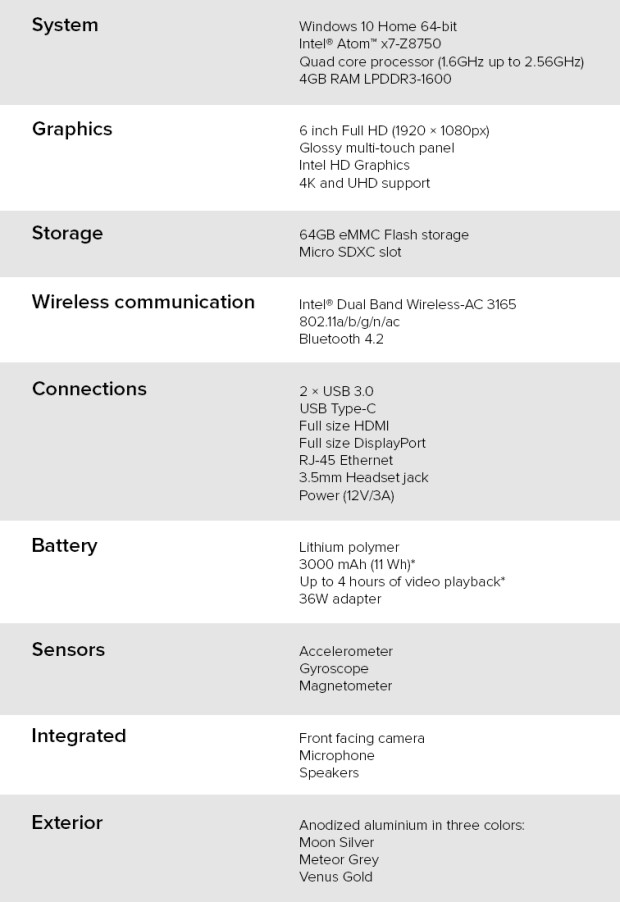 The Sirius A's Full HD touchscreen allows you to use the Windows 10 OS. It can also work as an input device when you connect Sirius A to an external display. It does it automatically by using Switch Mode which Ockel says they've developed in collaboration with Microsoft.
Image: Ockel
The anodized aluminum body of the device gets the benefit of a beautiful design. Sirius A has a serious visual appeal with a touch of elegance. The Canis Major constellation on its back is actually a heat sink designed to keep the Sirius A cool from inside. This is because it doesn't have a fan and the passive cooling won't be much efficient. But all that sophistication doesn't come cheap.
Overall, it seems to be good mini PC. It's main USP is it's touch screen. The only downside is its storage. The internal storage is quite low. Although, one can use an external drive or microSD card.
The Indigogo campaign still has 23 days for the fundraiser. A Super Early Bird perk is available at $559 which includes a Sirius A along with a 128GB microSD card and a power bank. There are Early Bird perks as well. The retail price of Sirius A is expected to be around $699.
Check out Ockel Sirius A on the Indigogo campaign page for more details.
If you have something to add, tell us in the comments below.
Also Read: Panasonic Shows Off An "Invisible TV" That Becomes Transparent When Turned Off