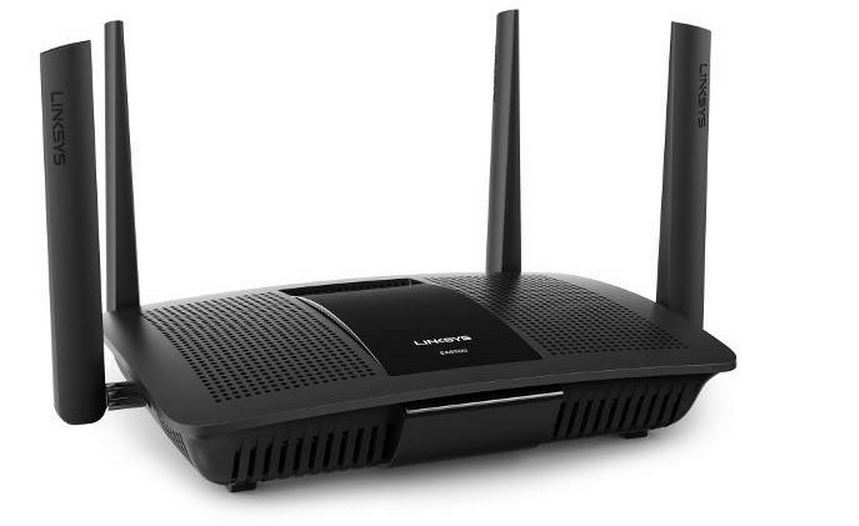 Linksys has launched the very first MU-MIMO (multiple-user, multiple input, multiple output) enabled router. The Linksys EA8500 Max-Stream AC2600 MU-MIMO Gigabit Router is the first Wave 2 enabled router available in the market. Due to the new 802.11ac MU-MIMP finally appearing in chipsets, the Gbps WiFi speeds are now a reality.
Theoretically the devices working with 802.11ac Wave 2 coupled with other Wave 2 enabled devices can reach 7Gbps speeds. These are the ideal lab tests results, but real world speed is actually incredible.
The technology company claims that the Linksys EA8500 router hits the 2.53 Gbps WiFi speeds. This means 1,733 Mbps speed with 5Ghz.
Linksys EA8500 is the first router to use Qualcomm MU/EFX WiFi technology that ensures better performance on a crowded network. The router has an excellent WiFi coverage and stable quality of WiFi signals.
What is this new MU-MIMO WiFi technology?
The Qualcomm MU/EFX 802.11AC WiFi chip supports the MU-MIMO technology that handles WiFi load efficiently and delivered enhanced performance at better data rates to multiple users at a time.

The WiFi routers have more power than the client systems, but it is hardly used at its peak capacity. CNet explains this with a simple example: A three-steam router such as Linksys WRT1900AC has a maximum WiFi rate of 1,300 Mbps, but even the high-end smartphones have maximum WiFi rate of about 400Mbps. When both these devices are connected, the router still uses the complete 1,300Mbps bandwidth and wastes remaining 900Mbps.
With the new MU-MIMO, different WiFi tiers could be sent to multiple devices at the same time to connect them at the speed each device needs. So, all the devices get the right amount of bandwidth they need.
Recommended: Faster WiFi Technology Boosts WiFi Speed Up to Ten Times