Short Bytes: With a rise in renewable energy within the tech world, companies have sought to transform their outdated, fossil fuel-dependent business models into clean energy-reliant models which reflect the world around them and the emphasis on environmental awareness this world hopes to make clear. In turn, companies at the forefront of the tech industry have begun to utilize renewable resources in everything from manufacturing to the products themselves. However, one of the most promising and rewarding endeavors these tech giants have chosen to tackle comes in the form of the data centers they rely on daily and the outcome could mean a far less polluted world and a brighter future for the tech industry and the human race alike.
Green Technology has been at the forefront of the tech world for quite some time now. With the world facing an ongoing environmental crisis, the need to make industry more efficient and transform the parts of our world that affect the environment is even more important than ever before. With this said, countless companies have begun to find ways to turn their common practices into modern green technological advancements and help prevent the serious effects neglecting the state of the world would have.
Although the list of green technology continues to expand, one of the most promising advancements being made currently comes in the form of the data these giants of the IT world collect. Data centers have been a highly inefficient aspect of technology for quite some time due to a myriad of reasons ranging from the coolant used to cool these massive data centers all the way to the sheer electricity these locations utilize. In fact, if a data center resides in a location which does not provide natural cooling, then it requires coolant for CRAC (Computer Room Air Conditioning). Unfortunately, this coolant often is comprised of Freon/ halocarbon or chlorofluorocarbons which can be highly toxic and a major contributor to the erosion of our ozone layer.
Similarly, these centers also utilize massive amounts of diesel fuel as well to be utilized as a backup resource for power. In fact, a company called Green House Data, which is known for its green data centers, still uses over 6,347 gallons of diesel at their data center in Cheyenne, WY alone leading to over 140,903 pounds of carbon dioxide being emitted from the center in backup power due to the fact that these centers must work 24/7. However, with batteries not having enough power currently and also being extremely difficult to dispose of properly, this is an unavoidable expense of data centers currently. On top of this, the electricity usage in these centers is just as immense. Although companies such as Google are fairly open to reporting their electricity usage, the numbers don't sound all that bad.
For instance, Google reports a 0.01 percent electricity consumption estimate, however, despite this seeming fleeting at best, this is the same amount of electricity consumed as the entire country of Turkey combined. On top of this, many speculate that their numbers simply don't add up as well, as they seem to be consistent with Greenpeace's numbers with very little green tech involved. Although the effects these centers have on our environment are unsettling, multiple companies are hoping to tackle this exact issue as well as the cooling aspects likewise in the near future using wind-powered, solar-powered, and underwater centers.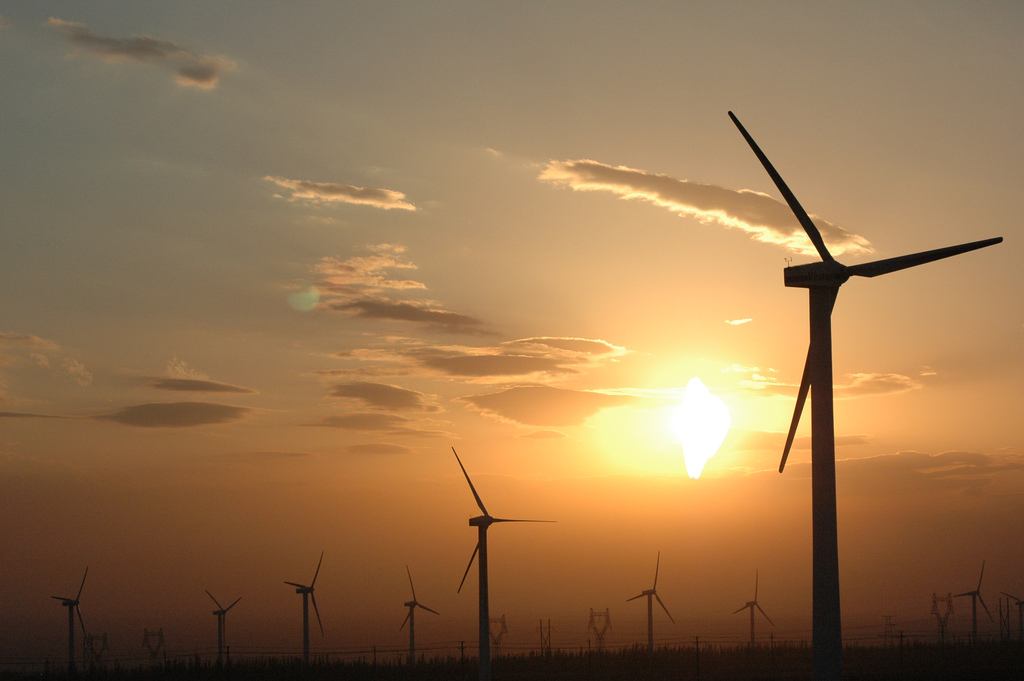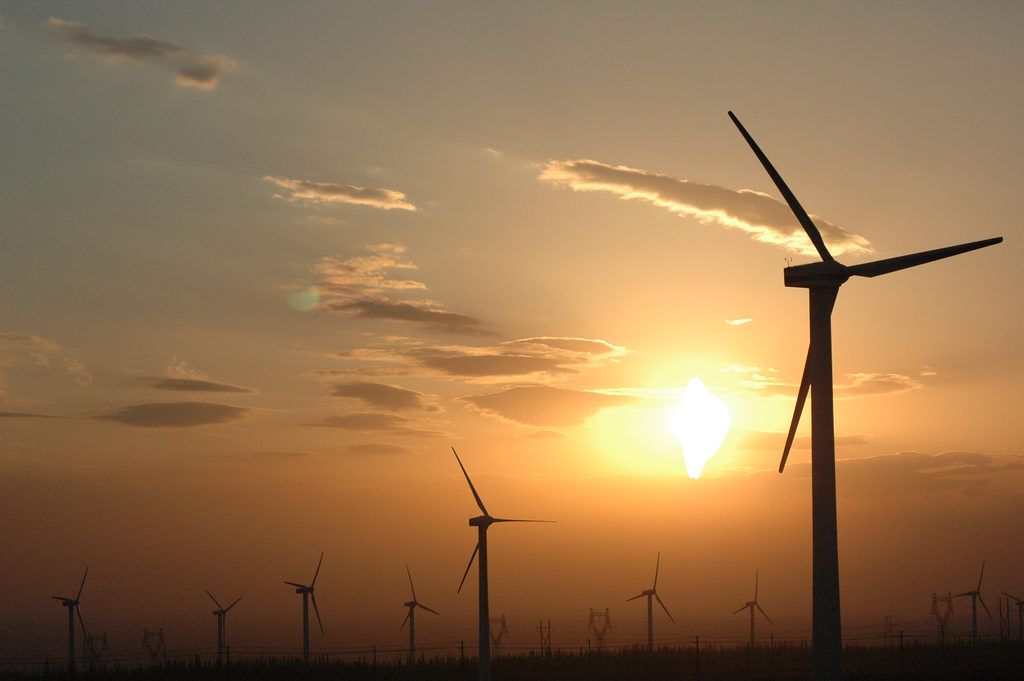 Wind-Powered Data Centers
The use of wind power in data centers has continued to rise in the last few years due to the sheer fact that wind power uses very little diesel fuel and is a renewable resource. The companies at the forefront of this initiative are Microsoft, Amazon, and Facebook and each of these businesses continue to try to turn towards renewable energy as the fate of our world is quite literally in the hands of the ones previously affecting it the most.
Microsoft, in particular, has been turning to wind-powered data centers for its locations in Cheyenne, WY, Kansas, and Illinois. All three centers have made some amazing transitions towards renewable wind energy with 237 megawatts of wind energy powering their Wyoming location, 178 megawatts for their Kansas center, and 175 megawatts going towards their center in Illinois. In turn, the company has invested in over 500 megawatts of wind energy and the company has stated that this transition should also make it cheaper for cities and states to switch to clean energy in the process.
However, perhaps one of the most exciting parts of this transition comes in the form of the diesel fuel being reduced at their locations. President and Chief Legal Officer at Microsoft, Brad Smith, said on the subject, "Unlike traditional backup generators that run on diesel fuel, these natural gas turbines offer a more efficient solution and, more importantly, ensure the utility avoids building a new power plant." Currently, Microsoft says that 44 percent of its data center energy is derived from wind, solar, and hydropower and their goal is to raise this number up to 50 percent by 2018.
Another company hoping to make a difference through renewable energy is Amazon. Although Amazon has taken some heat from Greenpeace for its public commitment to move completely to renewable energy taking longer than expected and not having a set plan to achieve it, Amazon just signed off on 100 megawatts of wind energy for three data centers they plan to establish in Ohio. This appears to be a great step for the company in the right direction regarding their initiative and information suggests this will not be the only clean energy resource we will be seeing from the company this year.
Lastly, Facebook has recently been making some great strides in the right direction regarding wind power as well. Currently, the company is underway building a data center in Texas City which will be solely run off of solar and wind energy. This means that, if successful, diesel fuel for data centers will finally be a thing of the past as companies across the globe will scramble to create their own solely clean energy centers to compete.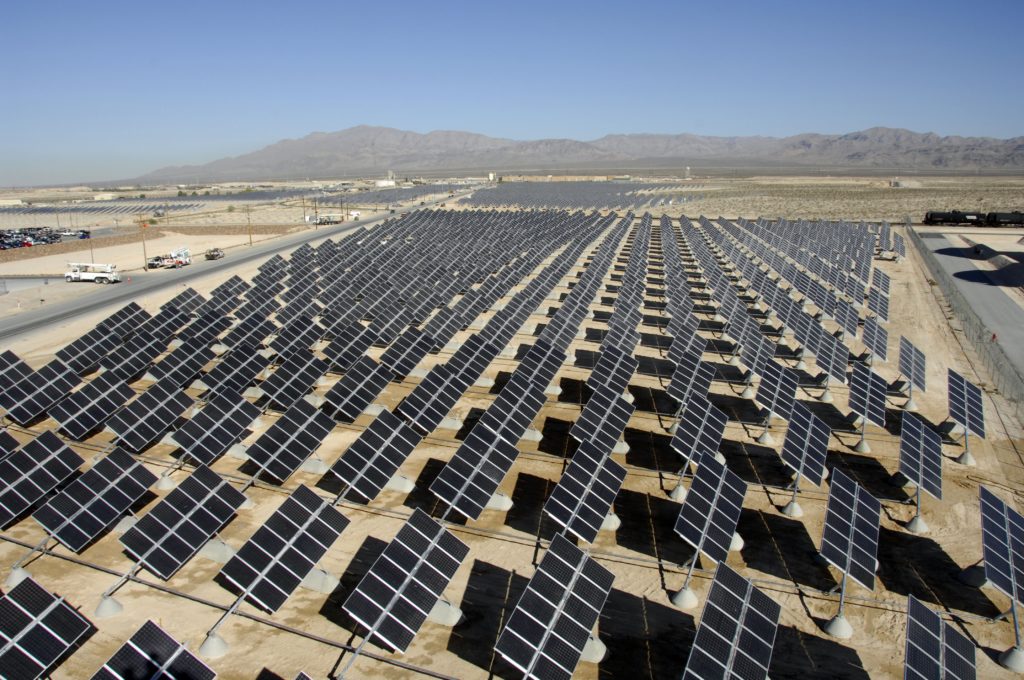 Solar-Powered Data Centers
Solar energy has been a huge contender in the renewable energy initiative for a while now. Multiple companies have proven that solar can be used for all kinds of different purposes. For instance, recently T-Mobile showcased that their 4G-LTE data plan and their new T-Mobile ONE policy would be backed by green energy using solar-powered wireless broadband installation. On top of this, solar power is finally becoming accessible to the public in a massive way with the creation of the solar-powered roofing Elon Musk has proven is not only effective but also affordable. On top of this, by understanding how solar works, the average consumer may be able to see the benefits renewable energy provides for their own homes within the next year alone.
However, solar power has made a tremendous impact in the data center world as well. In fact, both Facebook and Amazon have continued to push forward on solar energy initiatives in the last few years. Facebook, in particular, has recently purchased 30 megawatts of solar power for its data center in Los Lunas, New Mexico and is planning on purchasing much more for the Texas City location as well.
Similarly, Amazon has recently chosen to install solar panels to power data centers as well.  On top of this, they plan to install solar panels on the rooftops of over 15 fulfillment and sortation centers in the United States this year. Similarly, the company has vowed to do the same for over 50 data centers by 2020 which should meet all their power needs.
Amazon's senior vice president of Worldwide Operations, Dave Clark, said on the subject, "As our fulfillment network continues to expand, we want to help generate more renewable energy at both existing and new facilities around the world in partnership with community and business leaders." The company's advancements in renewable energy are nothing short of amazing and the impact these centers will have on our environment will continue to improve.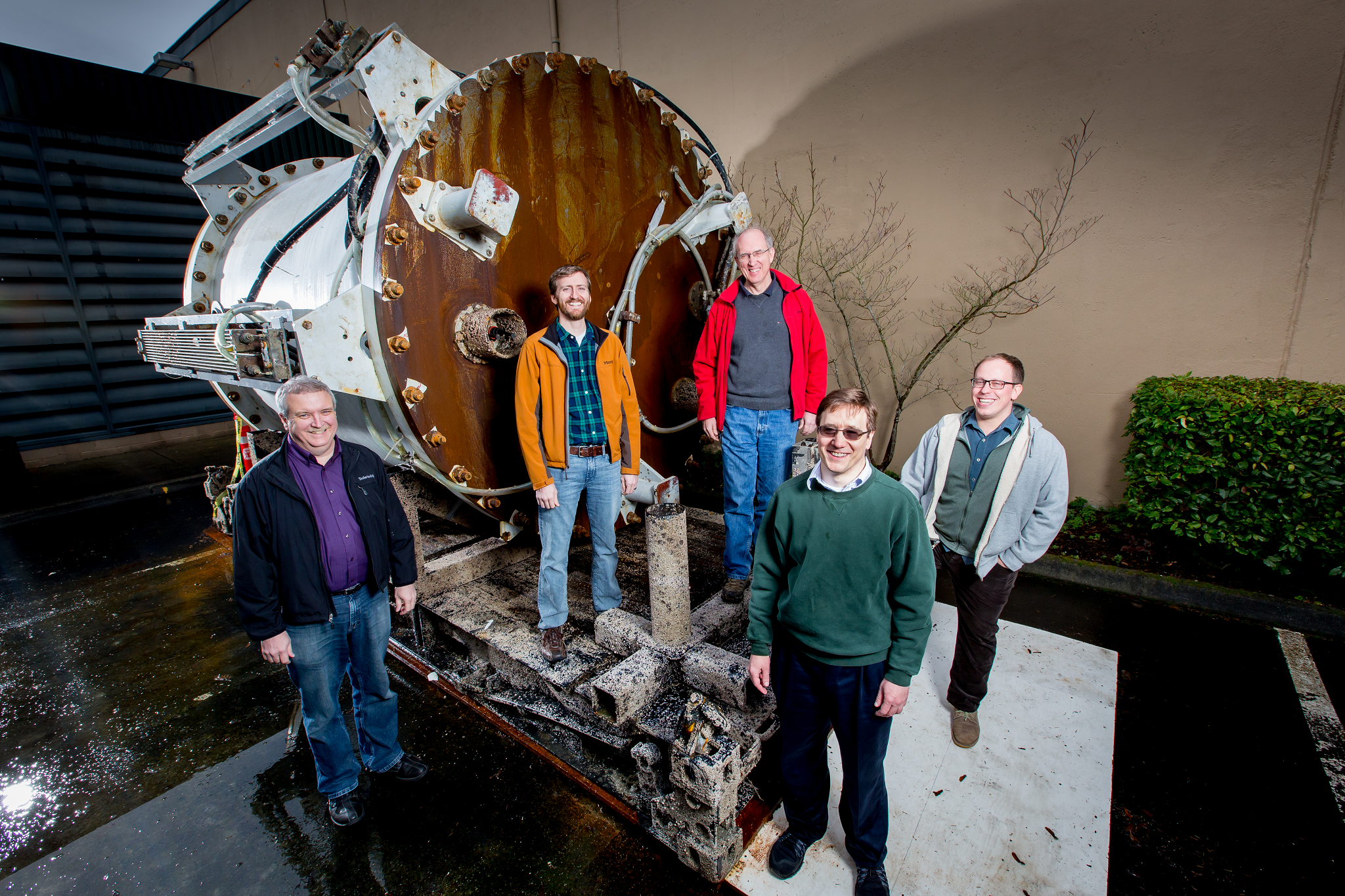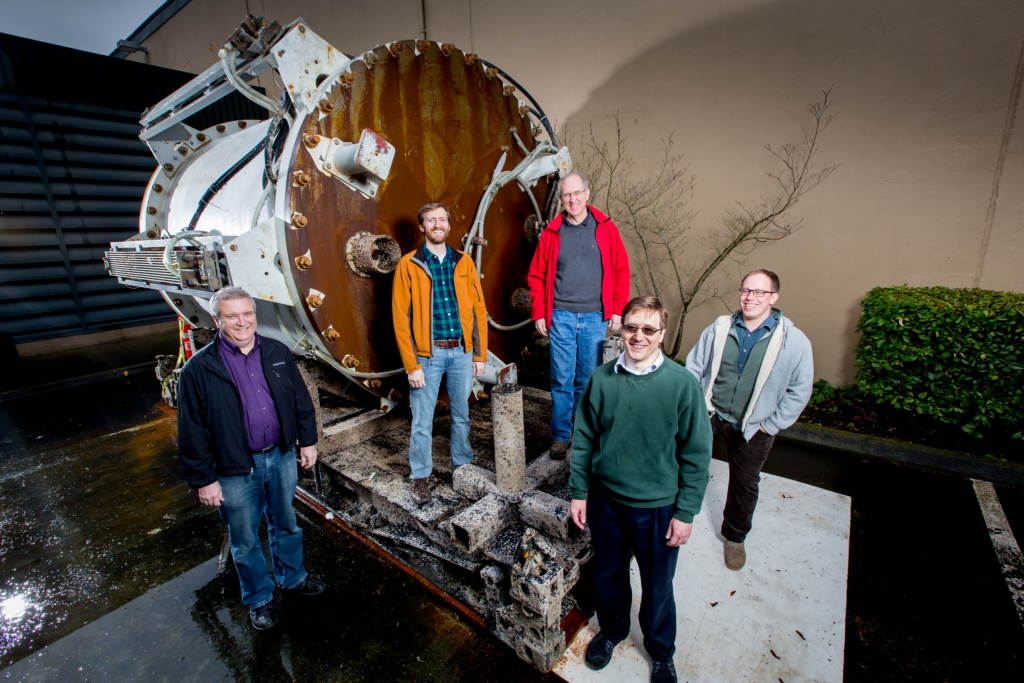 Underwater Data Centers
Despite the energy aspect of data centers slowly improving, the issue of cooling these centers continues to be a major concern for multiple businesses. Fortunately, Microsoft has recently come up with a new way to cool these center naturally that ties into hydropower as well leaving it self-sustainable to a pretty astonishing level.
Sean James, a data-center technology employee at Microsoft, was the first to suggest underwater data centers but, since then, the idea has taken off. James circulated an internal white paper along with fellow co-worker and Microsoft engineer, Todd Rawlings, to promote the idea and, in August 2014, Project Natick began. Although the company explained that setbacks often led to discouragement in the process, the project is now well underway and could be the future of both renewable energy in data centers as well as the way these centers are cooled.
In fact, research has shown that these centers performed even better than predicted even while running a generic commercial cloud software and, although some feared it would disturb sea life, the individuals behind the project have stated that their research suggests these underwater creatures actually adapted to its presence extremely quickly. Once completed, Microsoft plans to create these underwater capsules across the world and these capsules surprisingly will only have to receive maintenance every five years likewise.
Despite the company stating completion of the project could take years, they are extremely positive regarding the status of Natick and believe that this could mean energy and cooling for data centers is transitioned to solely renewable sources. In turn, not only would this help our environment, cut costs for renewable energy for the average consumer, and promote renewable energy industries, but it would also make fossil fuel a thing of the past for multiple companies and transform the renewable energy industry into the new energy giant it so rightfully deserves to be.
Although these astonishing and impactful transitions in an industry overrun by fossil fuel are a great step towards a better tomorrow, this is not simply their battle to fight. In fact, by doing your part, you can help transform your own home into a sustainable and green energy-oriented location as well. In turn, you will be part of the initiative dedicated to saving our world one green device at a time. To do the math yourself, you can use an energy savings calculator and show just how much you are helping your environment and find ways to make the same impact these companies are making on a smaller scale.