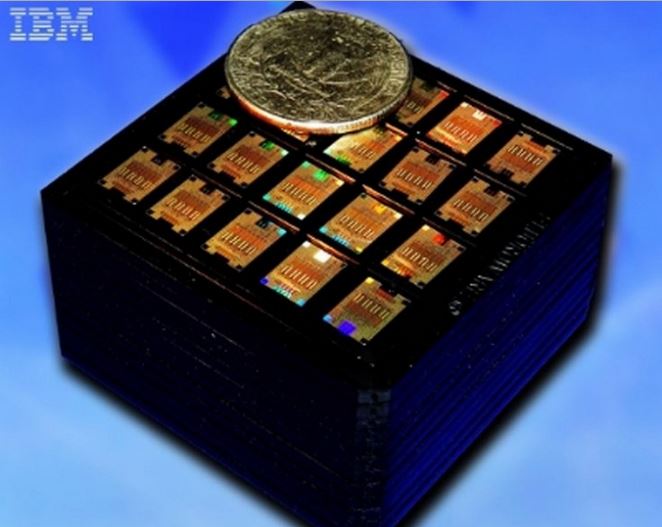 The researchers at IBM are known for pushing the frontiers and creating the technologies that leave us spellbound. This time they are with a chip with a revolutinary technology called Silicon Photonics that facilitates the silicon chips to use light pulses instead of electrical signals. This speeds up the data speeds over the longer distances in futuristic computing systems. Silicon Photonics is an amalgamation of the traditional semiconductor technology and goodness of fiber optics.
What is Silicon Photonics?
Silicon Photonics uses small optical components to transfer huge volumes of data over the light pulses. This technology could be used to transfer high-speed data between servers, data centers, and supercomputers. This Rainbow Chip aims to overcome the cost limitations along with the traditional congested data transmission ways.
This enables the integration of different optical components together with electrical circuits on a single chip with the help of sub-100nm semiconductor technology.
IBM's Silicon Photonics chips make use of four different color that travel inside an optical fiber. IBM writes in its press release that the in two seconds, the new transceiver is capable of sharing 63 million tweets or six million images, or a complete HD digital movies i.e. a total of 100Gbps.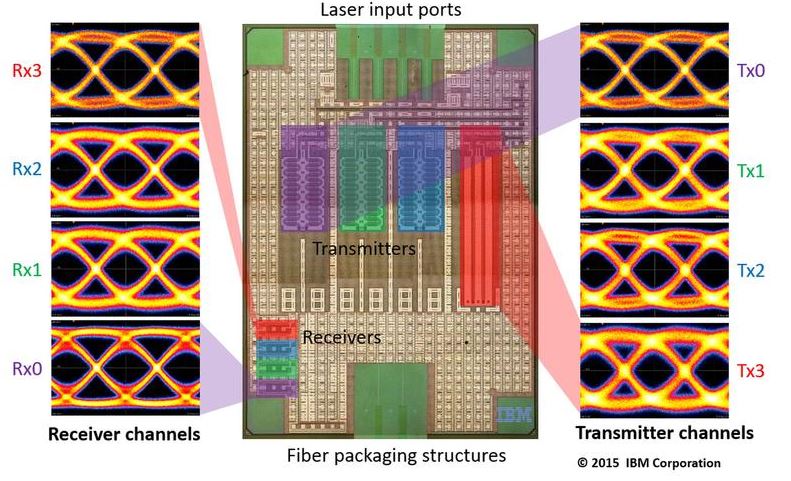 What is the future of IBM's Silicon Photonics chips?
Currently, it is a demonstration chip from an IBM research lab but this could soon become helpful for companies like Intel, IBM and Luxtera that play an important role in making the web a faster place. CNet writes that their servers are often linked using copper wires and using Silicon Photonics fiber optics could enhance the computing powers of the servers.
Arvind Krishna of IBM Research said, "Making silicon photonics technology ready for widespread commercial use will help the semiconductor industry keep pace with ever-growing demands in computing power driven by big data and cloud services."
The way fiber optics revolutionized the telecommunications industry by speeding up the data transfer, the replacement of electrical signals with light pulses could so something of similar magnitude.
Via: IBM Research
Did this new Silicon Photonics-based Rainbow Chip from IBM fascinate you? Tell us in comments!
Recommended: Faster WiFi Technology Boosts WiFi Speed Up to Ten Times