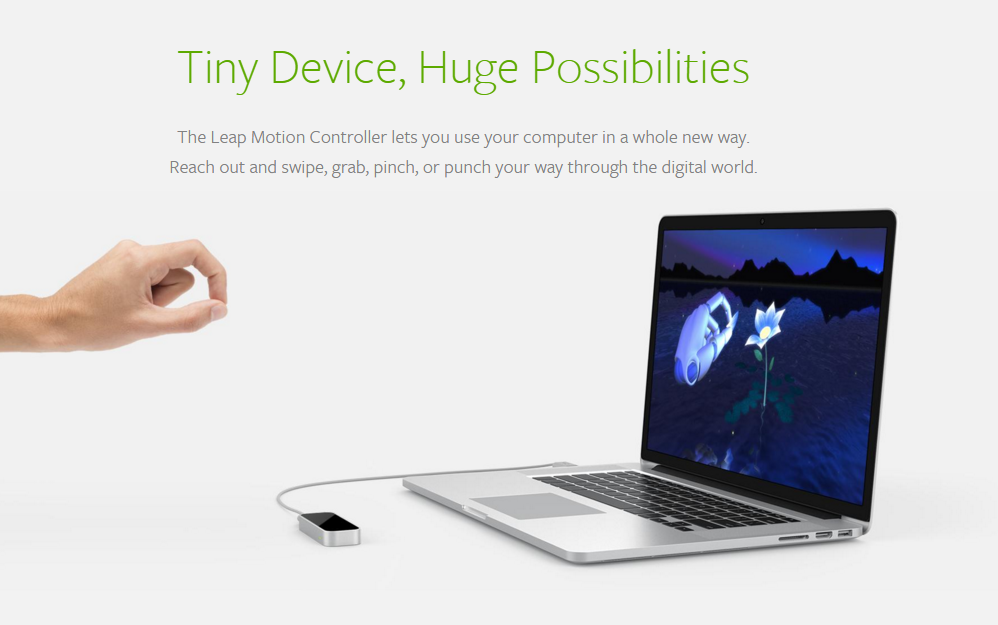 Short Bytes: LEAP Motion Inc., a San Francisco-based company founded by David Holz and Michael Buckwald, has been working on a motion controller since 2008. The Plug-and-Play device allows you to control any PC or Mac with your bare hands if you're within 2 feet range of the device.
W
ith the contrivance of all kinds of "hi-tech" stuff, it is hard to figure out which one is the best. Just name it
WiTricity
,
WiGig
,
Li-Fi
and many more. But there is one which I can bet, will blow your mind if you ever get a hands-on experience. Titled as LEAP Motion, is a gesture recognition system enabled by a tiny controller having the ability to transform any computer into a completely hands-free device.
I can't stop fascinating about Jarvis and the fact that we're slowly moving towards the world, where we might actually create a Jarvis of our own. But as of now, we should satisfy ourselves with LEAP Motion.
Where it all Started?
We can discern the very first traces of LEAP Motion way back in 2008, when David Holz, one of the co-founders was pursuing a Ph.D. Mathematics. Well, he might have been a die-hard Jarvis fan as he actually created what we can call an early man in the timeline of motion control devices.
He co-founded LEAP Motion Inc. with his childhood friend Michael Buckwald in 2010 when he had some angel investment for his dream project. By 2011, the company was able to raise $1.3 million seed funding as a consequence of cash inflows from Founders Fund, Andreessen Horowitz, SOSV and other angel investors. Consequently, the company announced a $12.75 million Series A funding round by Highland Capital Partners in May 2012 and a $30 million Series B funding in January 2013.
The very first device, The LEAP was announced on May 21, 2012, and several thousands of those devices were distributed to developers as part of the software developer program initiated by the company in October 2012. The shipping of The LEAP devices started after a two-month delay in July 2013 and the company was able to sell around 500,000 devices as reported by Tech Crunch in March 2014.
In August 2014, the company enabled the LEAP Motion devices to be mounted on Oculus Rift VR, after they released the VR tracking mode in their Version 2 software. In 2015, an OSVR Hacker Development kit was announced which had the LEAP Motion controller embedded on the optional faceplate.
The Working
The simple, neat and tidy looking device has all the simplicity you need to get the first experience. Just plug-in the device through the USB interface and get into the world of hands-free computing. LEAP motion is a perfect alternative to your traditional mouse and keyboard, but it well adjusts if you plan to use both of them side by side.
Under the hood, the device has two IR cameras and 3 LED lights capable of tracking your hand movements by capturing images at a whopping 300 frames per second, so be a karate master and LEAP Motion won't miss your single move.
The range of the LEAP Motion controller is limited to around 2 feet above the controller as it is quite difficult to deduce the 3D hand movements beyond a certain distance. Well, they must be working on that too. Further limitations are introduced by the intensity of the inbuilt LED lights which draw power from the USB ports. The controller can track all your hand movements in a hemispherical area or you can say an invisible parachute  above the device.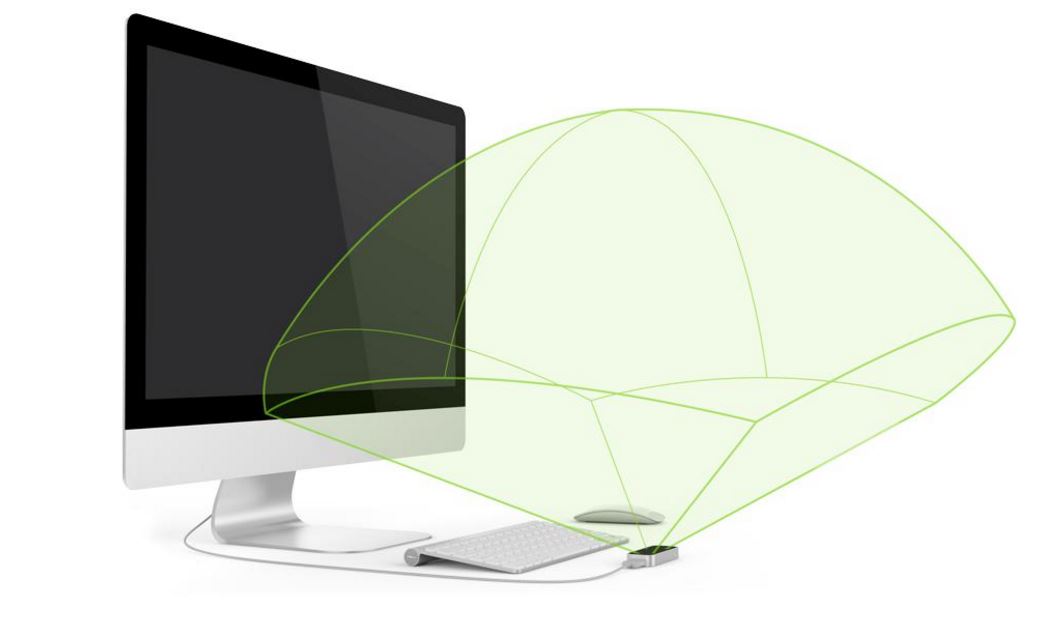 Once the raw image data is captured, it is transferred to the host device after the some prerequisite resolution changes done by the controller device. The LEAP Motion Controller software then uses some high-grade maths and algorithms to efficiently analyse your 3D movements and interpret what actions you want to perform on your device.
They also have an app store named AirSpace, hosting apps and software you can use with LEAP Motion. It requires you to have an AMD Phenom™ II or Intel® Core™ i3/i5/i7 running Windows® 7/8 or Mac® OSX 10.7 with 2 gigs of RAM. Currently, it uses the USB 2.0 interface but the future adaptation of USB 3.0 will only enhance the performance and will resolve the LED light power issue as USB 3.0 can power devices up to 100V. You can get the LEAP Motion and App Store by clicking here.
Final Words
LEAP Motion is a cutting-edge technology which can revolutionize our computing experience, but it still needs to attain some maturity and a better understanding of how humans want to interact with their devices, not how devices should interact with the humans.
Priced at $99.99, the LEAP Motion controller won't loosen up your pockets. Similar technologies like Microsoft's Kinect have already prevailed their existence in the market and Kinect can track body movements with a coverage area of an average-sized room, but the precision offered by LEAP Motion is still unmatched as you can use for it precision drawings and writing stuff just by moving your fingers. Also, the compatibility and ease of use are commendable, but there is still long road ahead.
Also Read: A Google Director Tells How Your Phones Will Look Like In Next 5 Years
LEAP Motion is awesome, try to get a hands-on and write your experience in the comments section below.
Image Credits: Leapmotion.com