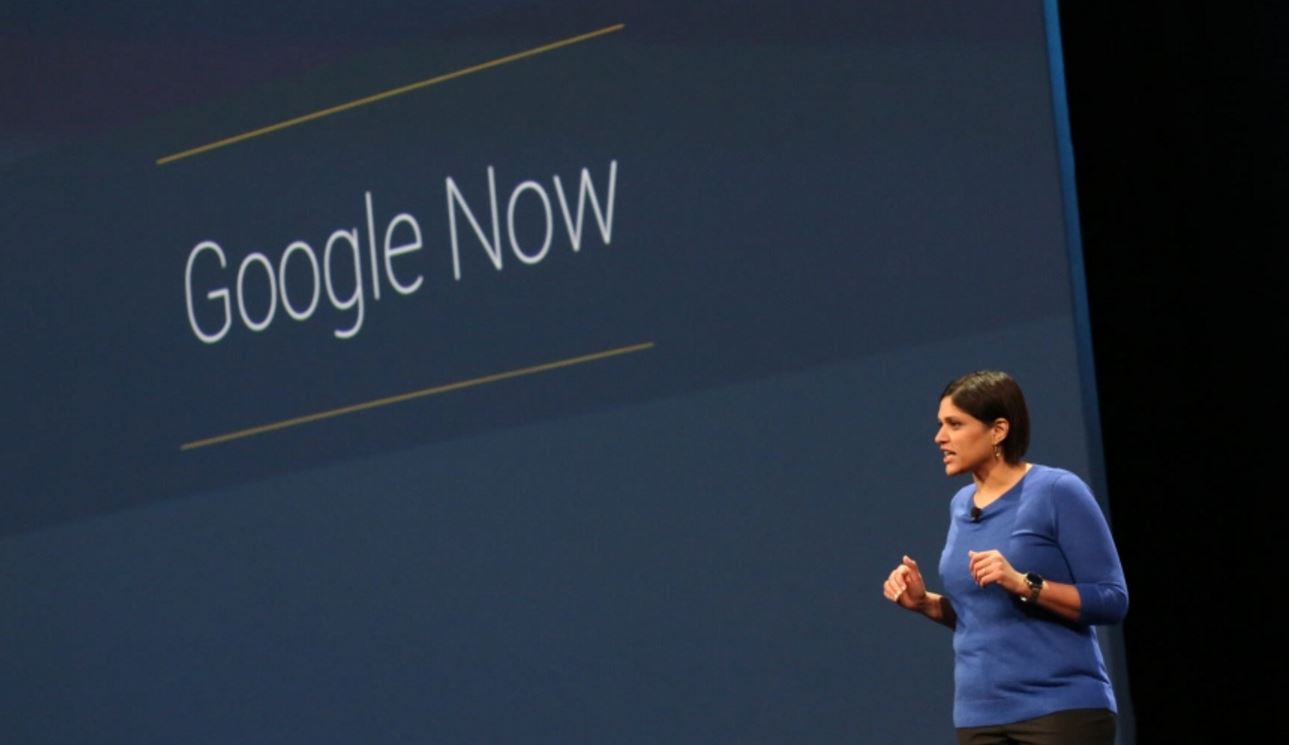 Short Bytes: The mobile-first technique of tech companies has inspired numerous changes in our smartphones. Talking at a tech conference, Aparna Chennapragada, a Google director, said that our future smartphones will be more intelligent and responsive to our needs. Read more to know the detailed insights shared by her.
T
he biggest technology companies in the world are right now working to make their websites and apps more mobile compatible. This race of making the apps mobile-optimized is their top priority as your smartphones have drifted from the vintage role of calling and texting to become high-end devices. So, what will your smartphone look like in the next 5 years?
Last month, talking at the Web Summit tech conference in Ireland, Aparna Chennapragada, a Google director, answered this question. Aparna is the head of Google Now, tech giant's virtual-assistant. She predicts that your phones will be doing "a lot more of heavy lifting" and make your work more effective. Adding more, she tells that the apps will be more powerful and de-soiled.
As I mentioned above, this approach to go mobile-first isn't Google's invention. Along with Google, its competitors like Apple and Microsoft have developed their virtual assistants on the mobile-first basis. Calling her own statements super clichéd, she jokes that everyone knows this fact.
Also read: Father of Android Plans To Start His Own Smartphone Company
But, while painting a picture of your future smartphone, she had a lot more to say. She breaks her answer in three parts and calls them three "key shifts":
Key shift #1: As we are becoming more mobile-oriented, we don't want to check our computers to perform some task. We want to access all our work and entertainment right on our handheld devices, on the go.
Key shift #2: Earlier, your desktop's search engines were limited to searching information. Now, our smartphones have become all-rounders by getting everything done.
Key shift #3: It deals with the rising importance of digital assistants. While Aparna stresses on the importance of Google Now, in the past we have heard Microsoft CEO Satya Nadella predicting that digital assistants like Cortana will replace your web browser.
Assistance is the new black.
Aparna Chennapragada, a Google director
Chennapragada says, "the core job for us at Google in this new world is about assisting users … it's how do you get your answers fast, how do we help you get stuff done."
As a user, Aparna wishes to see two things happening at the end of next five years. She wishes to find the right information and wants the right information to find her. In her words: "In a world where everyone's talking, you need selective listening."
To make the smartphones more modern and capable, she suggests the use of more sensors. But, considering the issues with poor battery life, she says, "it's not really so wise. So we said, you know what, we'll try to make this work with x-percent of accuracy and we live with that."
With inputs from BI.
Add your views in the comments below.
Also read: Former Microsoft CEO Steve Ballmer: "Only Android Apps Can Save Windows Phone"