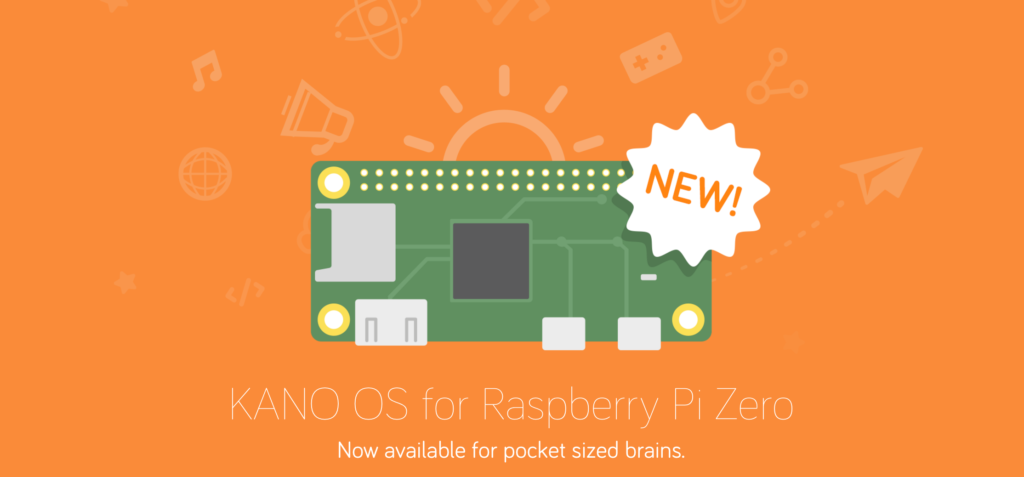 Short Bytes: A week ago, the Raspberry Pi Foundation launched a $5 single board computer called Pi Zero. To compliment it, another UK based startup Kano launched an open source operating system which runs on Pi Zero. It will help kids in learning programming and building awesome DIY projects.
Teaching kids how to program has become mainstream now. With devices like CHIP and Raspberry Pi, now kids can easily learn computer systems and programming and they can build awesome DIY projects during their summers.
Last week CHIP announced a $8 computer kit, ready to be  shipped by early December and the next day Raspberry Pi foundation shocked everyone by launching a $5 Pi Zero computer.
To complement Pi Zero, a UK-based startup Kano, which makes a DIY collection that allows children to take a nuts and bolts approach to building and operating a PC, launched Kano OS, an Open Source Operating System that can run on 5$ Pi Zero. Kano OS comes with all of the features that we know and love from the Kano computer kit, such as:
Kano Blocks: The best place to start for new coders! Start with the drag and drop of blocks to create real programs in Python or JavaScript, and see games, songs, and apps change before your eyes, with live code updating.
Coding and computing challenges: Advance onto making a video, playing and modifying Snake, Pong and Minecraft to learn the basics of changing or modifying code; and making music with Sonic Pi to put it all together in actual written code.
Kano World: An open community for kids to share their creations where over 9 million lines of code have been already been written.
The current release is beta 2.2.0 with image size of 1.3GB and it takes all of five minutes to download and install on your Pi Zero. You can get it right here.
You can also get the Kano book for free which has a very nice illustrations on how to make a computer.
Give it a try and let us know your views in comment below.