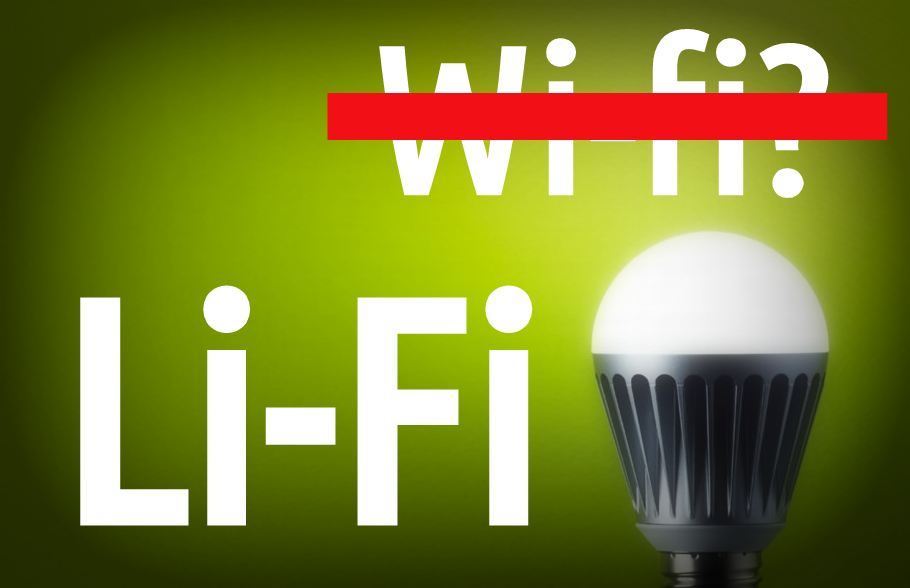 Short Bytes: Crossing the boundaries of research compounds, Li-Fi, the super-fast Wi-Fi alternative, has just been tested in real life. The tests have produced impressive results with 100 times more speeds than the current average Wi-Fi speeds.
L
i-Fi is finally moving out of the research labs to the real world environments. This super-fast alternative to Wi-Fi has been tested in a commercial context by Velmenni, an Estonian startup.
This technology uses visible light to transmit high-speed data Li-Fi has already been tested in the labs and it achieved speeds of 224 gigabits per second. Now, in Estonia, in the first time field testing, it has been reported that Li-Fi achieved a data transmission rate of 1GB per second i.e., 100 times the current average Wi-Fi speeds.
Li-Fi dates back to 2011, when it was invented by Harald Haas of the University of Edinburg. Using a single LED, he demonstrated that it could transmit more data than a cellular tower. Now, testing it in the real-life scenarios, Velmenni has designed a smart lighting solution for an industrial environment.
Deepak Solanki, CEO of Velmenni told IBTimes UK: "We are doing a few pilot projects within different industries where we can utilise the VLC (visible light communication) technology."
Li-Fi allows greater security to the data on local networks as light can not pass through walls and ensures lesser interference due to other devices. Professor Haas, the Li-Fi inventor, has said in the past, that every future LED bulb could be used to beam ultra-fast internet via Li-Fi.
It should be noted that Li-Fi might not completely replace the existing Wi-Fi technology as ripping off all the existing Wi-Fi infrastructure doesn't seem very economical. However, it can be used to complement Wi-Fi as a parallel network.
Watch the TED talk video of professor Haas, where he explains Li-Fi:
Add your views in the comments below.