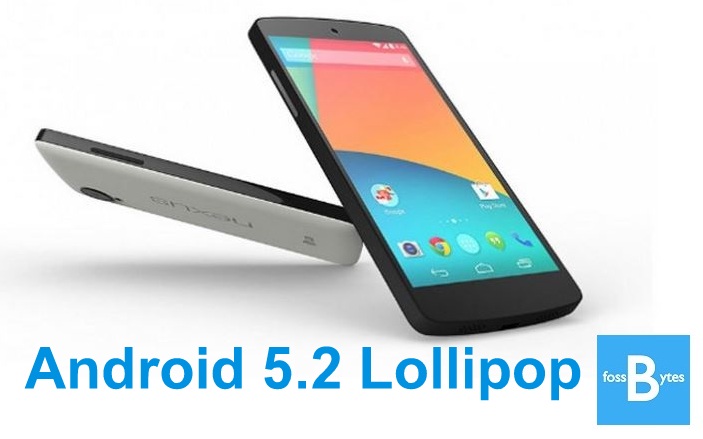 Ok, this news is like rubbing salt on wounds of the people who are still waiting for the Android 5.0 Lollipop update. Couple of weeks ago, devices like Nexus, Moto G and Android One were spotted running on the Android 5.1 Lollipop.
Today an alleged picture of the Android 5.2 Lollipop build has been spotted running on Nexus 5.
This leak has been spotted on the website Geekbench. A few day ago, Android One devices were spotted in Malaysia running on Android 5.1 Lollipop. This mystery build of 5.2 Lollipop is shown on the website along with the benchmark results and specifications of the device.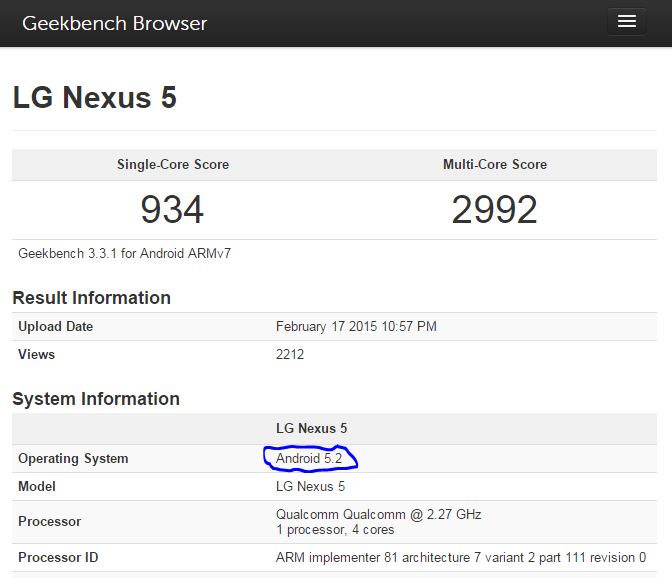 What could this Android 5.2 Lollipop build mean?
It is a known fact that Nexus devices are the first to get any Android update and Android 5.1 Lollipop still hasn't been rolled out to everyone. The existence of a 5.2 build can't be denied and it's possible that the Android 5.1 Lollipop update could be skipped to facilitate the release of Android 5.2 Lollipop update. The 5.2 build is still a mystery but I hope to see some major changes in the update.
It should be noted that according to Google's own data, Android 5.0 Lollipop is running only on 1.6% of Android devices.
Related: Google Officially Launched Android 5.1 Lollipop Update
What version of Android are you using? Tell us in comments below!
Stay tuned for latest technology and smartphone news from fossBytes.