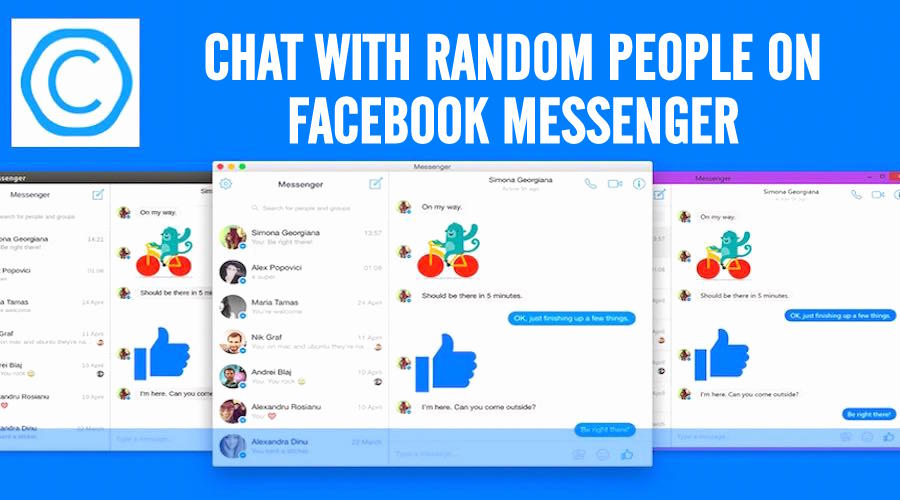 Short Bytes: Chatible is a new Facebook Messenger bot that lets you chat anonymously with strangers. It calls itself a middleman that lets the existing 900 million Messenger users talk to each other without sharing their identity details.
I
f you are feeling super chatty today and looking forward to meeting new people randomly, it's time to try
Chatible
. This new Facebook Messenger bot will remind you of those AIM chatrooms where you started your chats by asking about the person's A/S/L.
With time, texting with strangers online has become less creepy and free from stigma. So, if you use Facebook Messenger regularly, Chatible could turn out to be your new favorite time-waster.
This bot anonymously connects you to another person and helps you get started right away. As it works inside your Facebook Messenger app, everything feels familiar and you don't even need to install a new application.
This bot has become quite popular lately. It was recently featured on Product Hunt where people praised the app and suggested new features that should be added to Chatible.
"Chatible is like Convoy, Omegle, ChatRoulette, etc. except over FB Messenger! I thought it would be interesting to leverage the 900 million users already using FB Messenger," says Zain Amro, the creator of Chatible.
Just like other anonymous chat tools, there are no measures to protect yourself against the creepier content. However, Chatible, which calls itself a 'middleman', promises to keep your identity private and respect your privacy.
If you are looking to fire up a random chat and talk to strangers, go ahead and give it a try.
Did you find Chatible interesting? Don't forget to drop your feedback in the comments section below.